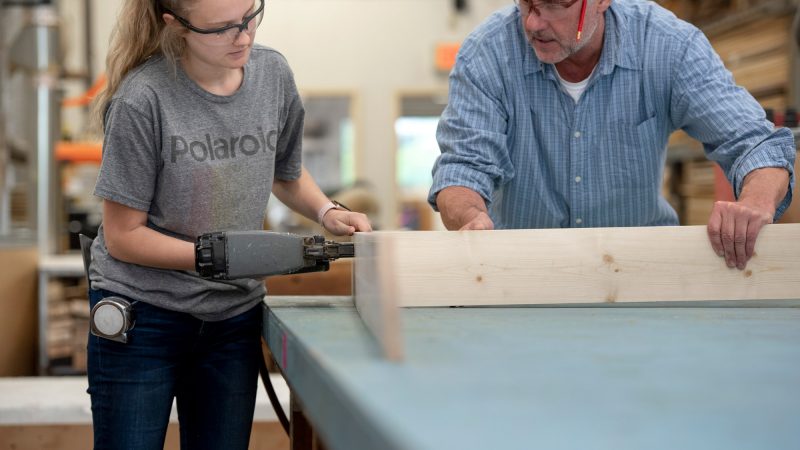 The BFA in Technical Direction prepares students for a career implementing the designed elements utilized in live entertainment and associated industries. Through theoretical course work and practical experience during the USC School of Dramatic Arts' rigorous production season, students are immersed in the design process and eventual construction, and installation of the scenic, lighting, projection and sound elements of production.
Students begin exploring the skills acquired in the classroom through assignments on productions as early as their first year of enrollment. The School's ambitious season of productions are designed, built and managed by students under the supervision of a professional faculty and staff of designers and theatre technicians.
The BFA is a professional degree program, which offers a conservatory approach to training. This degree emphasizes practical experience in addition to traditional course work.
Curriculum
In addition to a thorough theatre curriculum, all candidates for the BFA degrees must complete a series of general education courses required by the university. The USC Core and General Education Program has been designed to provide students with the skills and knowledge necessary to be informed citizens of the 21st century, who understand its challenges and participate in the debates of their time. It requires eight courses in six Core Literacies, plus two courses in Global Perspectives (which may double-count with courses in the Core Literacies) and two courses in writing.
For complete curriculum requirements, please visit the USC Catalogue.