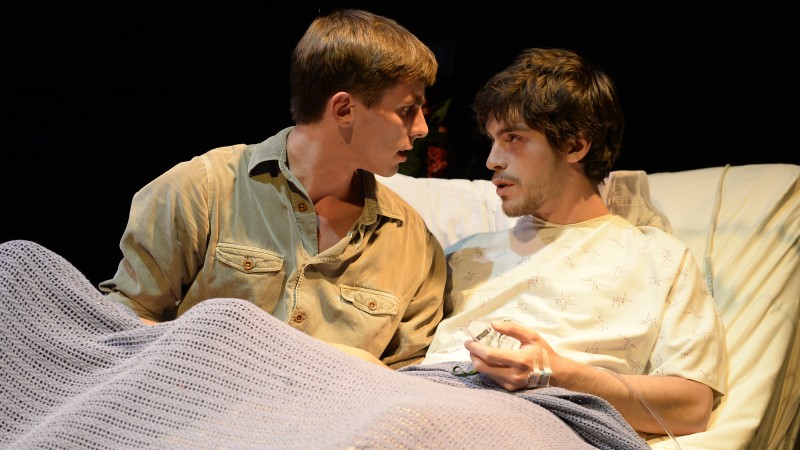 The BA in Dramatic Arts program combines a liberal arts education with an intensive study of the dramatic arts. Offered in cooperation with the Dana and David Dornsife College of Letters, Arts and Sciences and tailored to each student's needs, this program offers a firm grounding in all aspects of the dramatic arts, while allowing students the freedom to select courses they feel will benefit their own interests and career goals. From classical theatre to Stand Up Comedy, from playwrighting to Medical Clowning, from critical studies to entrepreneurialism in the dramatic arts, the range of course offerings in this degree program is as wide as it is deep.
The number of required general education courses allows students to participate in a minor program and still graduate within a four-year period. Performance and production are major parts of the BA curriculum for interested students. Participation in performance is by audition selection only.
Acting and Design Emphases
Beginning the second semester of freshman year, students may elect to choose an emphasis in either acting or design to further focus their studies. Performance, production and professional opportunities remain key aspects of this program.
"I wanted the opportunity to study a lot of different things in school and USC turned out to be that perfect combination of really strong theatre training and challenging classes for general education courses. As a BA major, you can double major or have a minor that really marries your interest in the dramatic arts to whatever else you choose."

Margaret
BA, Class of 2011