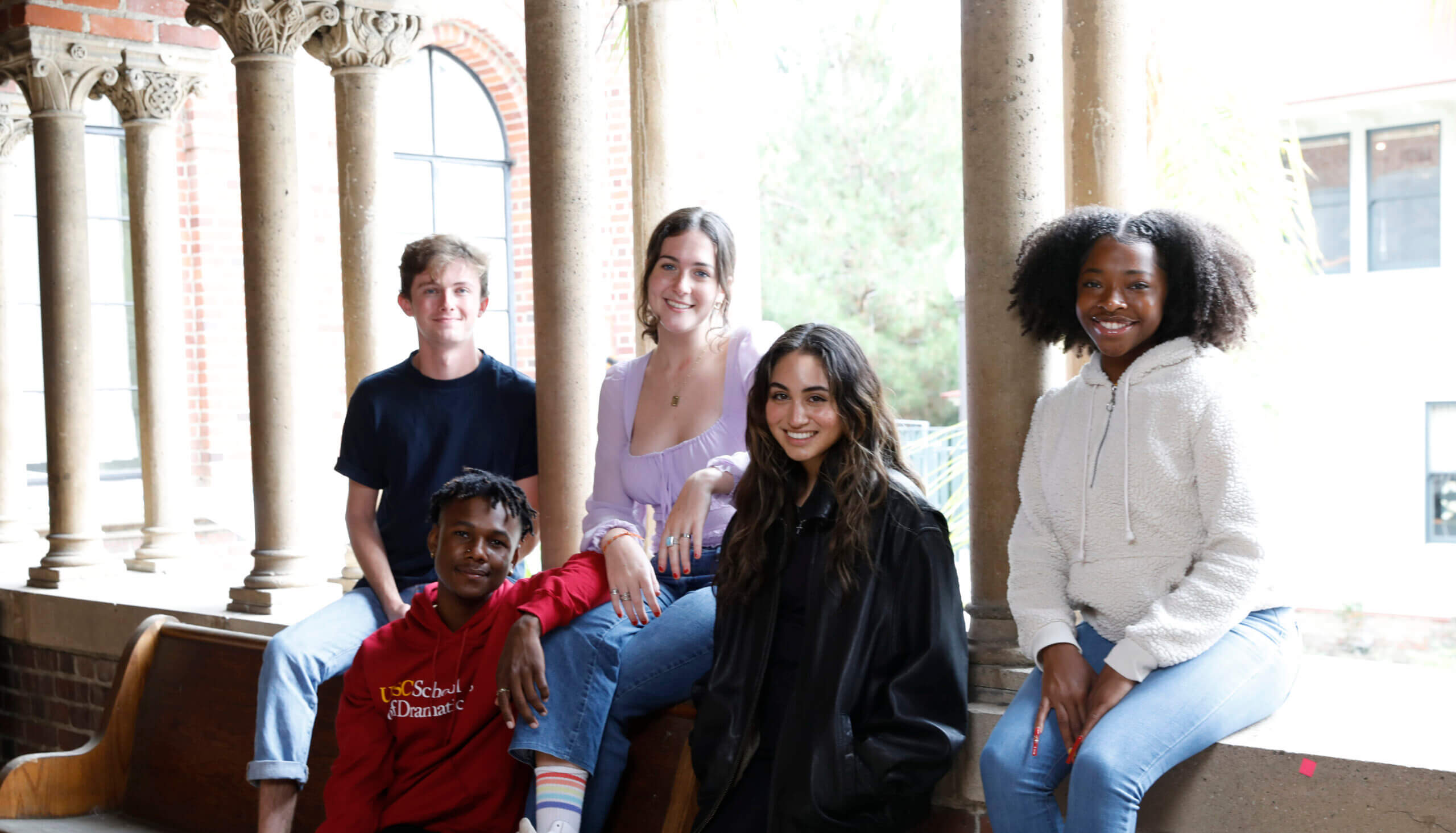 The USC School of Dramatic Arts fuels today's entertainment industry with a pipeline of diverse talent by educating the next generation of storytellers through a hands-on and expansive training program. We offer our students the most progressive and robust training ground to fully equip them for multihyphenate careers in the ever-evolving field. Through cutting-edge initiatives and interdisciplinary partnerships across USC, we prepare our students to work in any medium so that they leave SDA with both the flexibility and media agility to take on a multitude of leadership roles across the entertainment industry. 
(Photo by Ryan Miller/Capture Imaging)
Dean's Strategic Initiative
Provides crucial unrestricted support for the areas of most need each year, with a focus on the innovative new programming under the dean's leadership.
SDA Scholarships
Offers vital support funds to help ensure we remain competitive in attracting and securing the most talented students regardless of any economic barriers
Diversity, Equity and Inclusion
Supports initiatives that promote equal opportunity of programs and resources, understanding, inclusion, and acceptance within the SDA community.
Professional Development Center and Fund
Provides opportunities for our students and alumni to build their professional network and gain the perspective necessary to succeed in the field.
Institute for Theatre & Social Change
Uses the power of theatrical arts to spur dialogue, interrogate cultural narratives and improves health.
New SDA Building Paver Campaign
Leave a legacy with an engraved paver at the new state-of-the-art Drama Center in the center of USC's arts corridor.
Planned Giving
Make a difference with a future gift.
Your support makes a difference!
Our progress is because of your commitment to the School, faculty, and most importantly our students. This continued dedication of our alumni, parents, and friends is vital to setting the stage for the ongoing success of the USC School of Dramatic Arts. Your gift of any size makes a lasting impact and is crucial for making the USC School of Dramatic Arts an extraordinary place to learn and thrive.
MAIL YOUR CHECK
USC Advancement Gift Services
1150 South Olive Street, 25th Floor
Los Angeles, CA 90015
Please make checks payable to "The University of Southern California." Please indicate "Dramatic Arts" on the memo line of your check.
The University's tax ID number (EIN) is: 95-1642394
Questions—contact Sara Fousekis at fousekis@usc.edu or call 213-821-4047