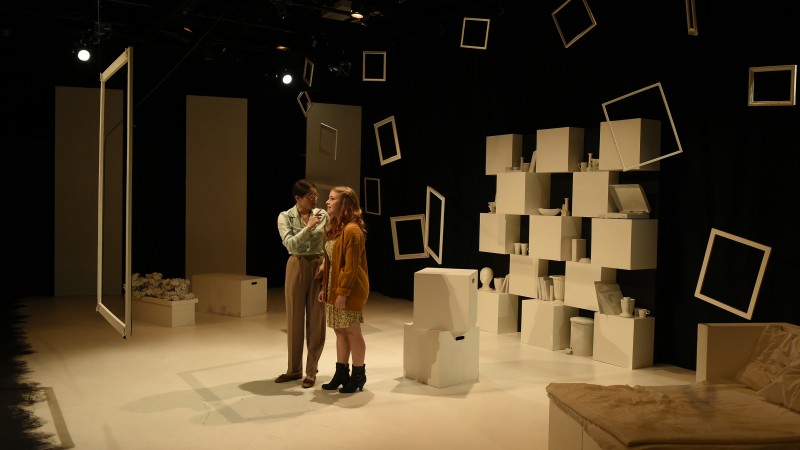 The BFA in Design combines up-to-date training in scenic, lighting and costume design with practical experience in making such designs a production reality. Students receive one-on-one guidance from a faculty of award-winning working professionals and graduate the program with an extensive design portfolio.
Students begin exploring the skills acquired in the classroom through assignments on productions as early as their first year of enrollment. The School's ambitious season of productions are designed and built by students under the supervision of a professional staff of designers and theatre technicians.
The BFA is a professional degree program, which offers a conservatory approach to training. This degree emphasizes practical experience in addition to traditional course work.
"The School definitely strives to get you into the industry right out of college. You're working on productions immediately – it's hands on. You never have that, 'Oh, maybe by the time I graduate, I'll be assisting on a show.' You're thrown in from day one."

Kate
BFA Design, Class of 2011