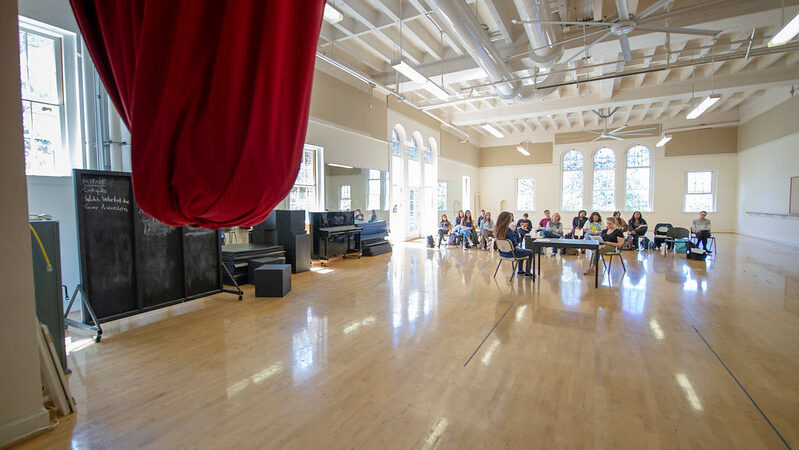 3560 Watt Way, Los Angeles, California 90089
The Physical Education Building is the oldest on-campus athletic building, which also houses the School of Dramatic Arts's Costume Shop, classes and more.
Directions & Parking
For all performances, enter campus at the McClintock Avenue Entrance at the corner of McClintock and Jefferson Boulevard.
Contact Information
For questions about shows, events or programs, call School of Dramatic at 213-740-8686.
Explore the Physical Education Building
Technical Resources for Light Lab (PED 107B)