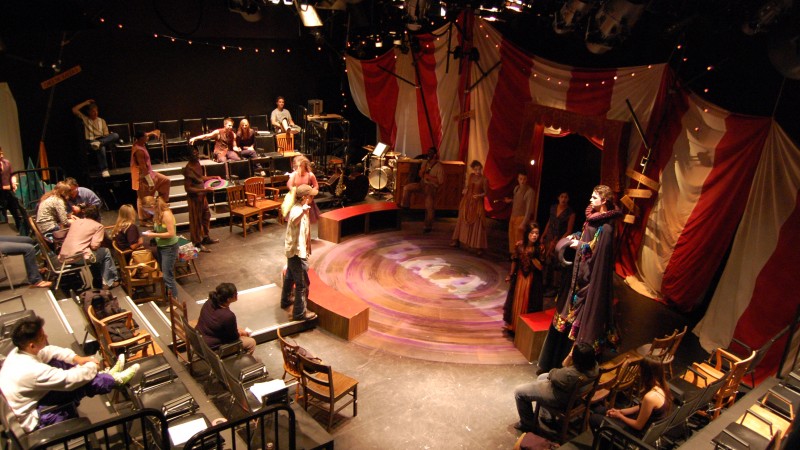 1010 W. Jefferson Blvd., Los Angeles, California 90089
The McClintock Building houses both a flexible theatre space, known as the McClintock Theatre, and our state-of-the-art Voice Over Studio.
Directions & Parking
The theatre is located in the McClintock Building (MCC) on the corner of McClintock Avenue and West Jefferson Boulevard. For all performances, enter campus at the McClintock Avenue Entrance at the corner of McClintock and Jefferson Boulevard.
Contact Information
For questions about shows, events or programs, call School of Dramatic at 213-740-8686.
To reserve or rent a theatre, email sdaspace@usc.edu.
For general venue information or technical requirements, email Michael Latimer at mclatime@usc.edu.
Explore the McClintock Building
Technical Resources
General

Vectorworks Files:

AutoCAD Files:

Lighting
Audio

Top/Plan

Section