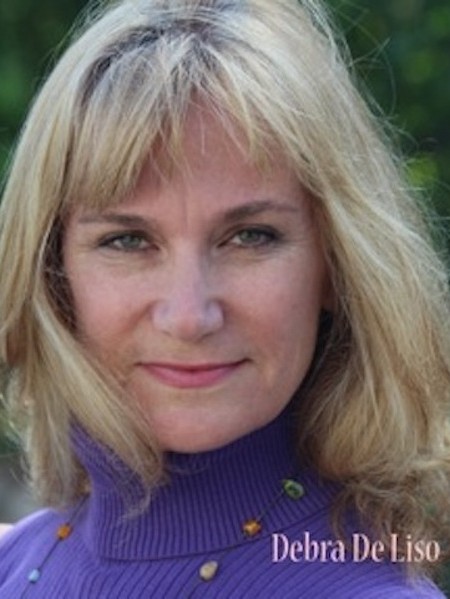 Biography
Debra De Liso is a faculty member at the USC School of Dramatic Arts. She is a theatre and dance artist with over 30 years of critically-acclaimed work as an actor, director, choreographer, dancer and writer. In 2014, De Liso was honored with the Rainbow Award by the L.A. Women's Theatre Festival for her years of bringing theatre to multi-cultural and diverse communities. She has guided the writing of and directed over 300 one-person shows at USC, AADA, and professionally, several of her plays going have gone onto New York and Europe.
De Liso received a three-year California Arts Council Grant to teach acting and playwriting at a medium security prison. She has written two of her own solo pieces — one about her disabled but inspirational mother, The Nurse June Show, and one about dance artist Isadora Duncan, Isadora's Dream. Jay Sefton's original solo play The Most Mediocre Story Never Told, dramaturged and directed by De Liso, won Best Solo Play 2008 by L.A. Weekly and went onto NYC International Fringe Festival. De Liso also dramaturged and directed Hal Ackerman's solo play Prick, which won Best Script at the United Solo Festival, and directed SDA graduate Heldine Aguiluz's play (USC School of Drama Grad), which was also accepted into the United Solo Festival in NYC as well.
De Liso directed three web series, including the comedy show The Tyrants in Therapy — starring Abbe Kanter and Michael Jaye. De Liso also originated and produced the play Cock Tales, an evening of wickedly original male monologues, from some of L.A.'s best playwrights, including USC grads, which ran for ten months in Hollywood. Her work has been featured in many articles including the Femme Fatales Magazine.
De Liso played the lead female in the world premiere of Donald Freed's 1951-2006 at LATC which was nominated by the Ovations for Best Play in 2010 at the Ovations Awards, and co-starred in The Einstein Plan with James Cromwell. For more info, visit www.debradeliso.com.
Related News