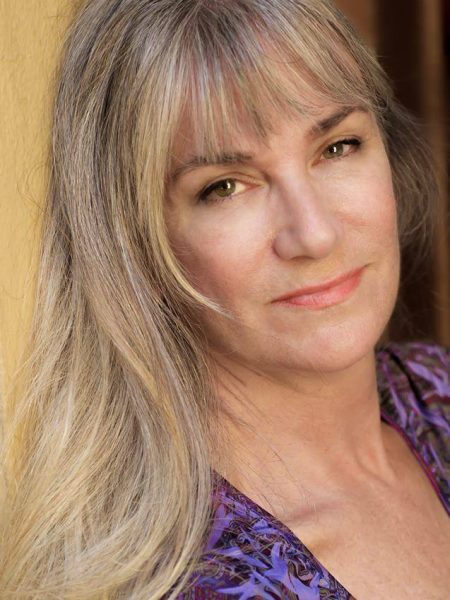 As part of a Q&A series with our adjunct faculty, the USC School of Dramatic Arts asked Debra De Liso about starting out in the profession, rewarding aspects of teaching and more.
---
How long have you been teaching at SDA?
De Liso: I have been teaching for SDA since 2002. I was initially interviewed as a temporary adjunct, but am delighted the department has kept me on! It is really thanks to the many students who have promoted my work in the classroom.
What are you teaching this semester?
This semester, I am teaching Improv and Solo Performance. I have over 25 years of teaching these subjects. Prior to teaching at USC, I was in two improv companies and traveled to the Edinburgh Festival in the 1980s. I now have directed over 700 original solo plays with my students and professional playwright/performers.
Tell us a little about your professional career.
My career began at the age of 12 years old — I played Tiny Tim in A Christmas Carol! I loved being able to move the audience to tears — that is a powerful feeling to instill compassion in people. I was also a competitive gymnast and professional dancer for many years. I have played over 70 roles on stage including Agnes in Agnes of God and Blanche in A Streetcar Named Desire and played a range of characters in film and TV. But my students seem wowed when I tell them I was the voice of Raszagal and the Valkyrie pilot in Star Craft.  I have also written three solo plays, a musical and two screenplays.
What is the most rewarding part of teaching?
Helping new writers bring their stories to life. To be in the rehearsal room — either on ground or in Zoom — I ADORE the creative process, and am honored to support new works. I also taught in a women's prison for three years, and that was an extraordinary experience. I was scared at first, then was changed by being in support of these women who come from such low self-esteem places into finding their voices through theatre. We performed their original works for an audience of hundreds of inmates.
So much of our field has been put on hold during the COVID pandemic. Was there a project you were working on that was postponed that you are most hoping will come back? Or that has already come back in some capacity?
I missed being a guest at the SXSW Film Festival in 2020. I played a role in a horror film directed by John Berardo, a USC grad!! I am rewriting a screenplay that I hope to get produced this year. I am also writing an acting book called The Body and Soul of a Role. I wrote my master's thesis on The Physicalization of a Role and I am expanding the work.
What is your advice to current USC students – especially during this remote learning time?
Get into class with us!! This last spring and fall, my Solo Performance students made short films from their solo plays!! They were wonderful!! And I was so pleased to find how Improv online can be a blast! We all need to laugh more right now.
Is there a show you are bingeing during COVID? Or a movie that is on repeat at your home?
I loved Queen's Gambit!
Any fun facts we should know about Debra De Liso?
I am still such a student — I learn so much from my students each semester.