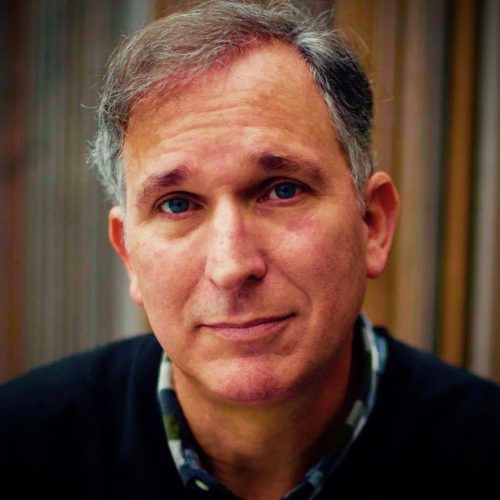 Biography
Wayne Federman is a USC faculty member and has been performing stand-up comedy for over 30 years. He currently teaches level-two stand-up at the USC School of Dramatic Arts. Federman has his own 1/2-hour stand-up special on Comedy Central, tours nationally, and appears locally at The Improv, LARGO, and The Comedy Store. He recently appeared on The Tonight Show with Jimmy Fallon.
Federman attended NYU's Tisch School of the Arts where he studied acting with Stella Adler. He has appeared in numerous television programs and films including: Curb Your Enthusiasm, Crashing, Transparent, It's Always Sunny in Philadelphia, Community, Documentary Now!, Shameless, New Girl, Step Brothers, The 40-Year-Old Virgin, Knocked Up, Legally Blonde, Funny People, and The House.
Federman is also a comedy historian, having written articles for Vulture, Splitsider, and The Atlantic. He appears in the second season of CNN's The History of Comedy. He co-produced the HBO Documentary The Zen Diaries of Garry Shandling as well as Don Rickle's final project, Dinner with Don.
Federman has also appeared in numerous comedy documentaries including: Misery Loves Comedy, I Am Comic, I Am Road Comic, The Land of Milk and Funny, and Eat, Drink, Laugh: The Story of The Comic Strip.
Federman is also a three-time WGA-nominated as well as Emmy-nominated writer. He has supplied comedy material for Andy Samberg, The Muppets, T.J. Miller, Seth Rogen, Mel Brooks, Key and Peele, Sarah Silverman, Jimmy Fallon, Tig Notaro, Bob Newhart, and Fred Armisen.
"Wayne Federman is a beloved legend within the stand-up industry." – Paste Magazine
"Wayne Federman is perhaps Hollywood's leading historian of comedy, a walking encyclopedia of lost movements and cliques."
– Richard Rushfield, The Ankler
"We are all so lucky when we get to spend any time with Wayne Federman. Every time I have seen him on stage he has been pure joy to watch."
– Judd Apatow
Related News