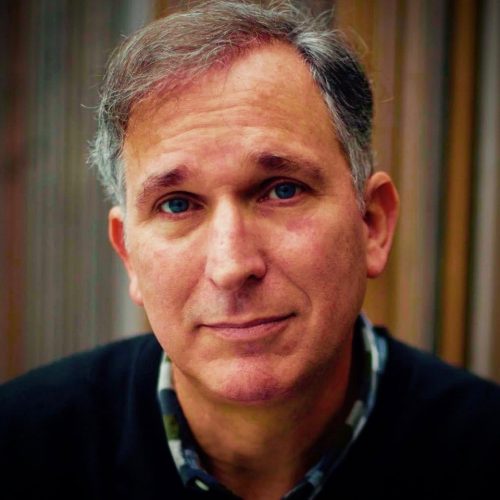 As part of a Q&A series with our adjunct faculty, the USC School of Dramatic Arts asked Wayne Federman about a documentary he's currently working on, his classic film suggestions and more.
---
How long have you been teaching at SDA?
Federman: I began teaching at USC in the spring of 2017.
What are you teaching this semester?
I teach level 2 stand-up comedy performance and history. And that's it.
Tell us a little about your professional career.
Well, it's been long and varied. The first 25 years were spent primarily performing stand-up comedy and acting in movies and TV — Step Brothers, Legally Blonde, Curb Your Enthusiasm, Community, and Silicon Valley, to name just a few. But over the past 10 years, my career has expanded into writing, producing, podcasting and teaching.
What is the most rewarding part of teaching?
The chance to impact someone's life. And the discount on Apple products.
So much of our field has been put on hold during the COVID pandemic. Was there a project you were working on that was postponed that you are most hoping will come back? Or that has already come back in some capacity?
Well, of course, my road stand-up gigs ceased. But during COVID I began working (co-producing) on a new George Carlin documentary for HBO. We had to postpone multiple interviews until we could get permits to shoot. We are now up and filming. So that's exciting. Thank you, Pfizer.
What is your advice to current USC students – especially during this remote learning time?
Try not to get COVID-19.
Is there a show you are bingeing during COVID? Or a movie that is on repeat at your home?
I blazed through The Queen's Gambit. But I'm a classic movie buff so I've been enjoying early Warner Bros. musicals (1929-1935). If you've never seen Gold Diggers of 1933, there's some incredible choreography but especially the opening number ("We're In The Money") with Ginger Rogers. The extreme close up as she sings in pig latin is wild. And just last week I rewatched In The Heat Of The Night. Steiger and Poitier are just superb.
Any fun facts we should know about Wayne Federman?
Oh yes. I wrote a new book during the shutdown, The History of Stand-Up: From Mark Twain to Dave Chappelle. I completed the NY Marathon in 5:13:15. Stella Adler was my acting teacher. I've been to Lithuania, but not France. I play boogie-woogie piano. I did ventriloquism in high school. Jimmy Fallon was once my opening act. My current favorite Taco Bell item is the Chalupa (bacon club version). I wrote jokes for the Muppets. I can drive "stick." I spoke on the phone with Irving Berlin. I am a lifetime 82% free-throw shooter.