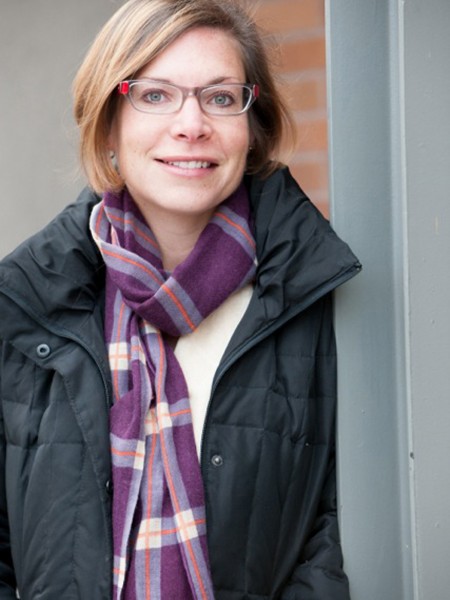 Biography
Sibyl Wickersheimer is an Assistant Professor at the USC School of Dramatic Arts, who creates engaging spaces for audiences to experience live performance and installation art. Recent projects include: The Unfortunates and Water by the Spoonful at the Oregon Shakespeare Festival, Venus in Fur at Seattle Repertory, Big Lights Big City at Lookingglass Theatre, Reunion at South Coast Repertory and What About Dick?, written and directed by Eric Idle, starring Tracey Ullman, Russell Brand, Tim Curry and Eddie Izzard.
Outside of a traditional theatre, Wickersheimer has also designed several shows in unusual venues, including some productions with very large puppets. At the Natural History Museum of Los Angeles County, she designed a modular stage for the Dinosaur and Sabertooth Cat "Encounters" performances. These incredible large-scale puppet performances still play to hundreds of visitors weekly. At sea, Wickersheimer designed the set for Toy Story the Musical on the Disney Cruise Ship, The Wonder. The set for Crescent City: a hyperopera consisted of seven art installations in a 20,000-square-foot warehouse at Atwater Crossing in Los Angeles.
Wickersheimer has collaborated with numerous theatre companies across the U.S., large and small, including The Piven Theatre in Evanston, Ill., The Sheridan Opera House in Telluride, Conn., Utah Musical Theatre in Ogden, Utah, and in Los Angeles, Kaiser Permanente Educational Theatre Program, Main Street Theatre, The Theatre @ Boston Court, EST-LA, Cal Rep, and Circle X. Wickersheimer has also designed over 10 productions at The Actors' Gang. Her designs for the Gang's 1984 and The Trial of the Catonsville Nine have traveled across the world to five continents and to many venues across the U.S. At the Geffen Playhouse, she designed the sets for Some Girl(s) and Wrecks, both written and directed by Neil Labute.
As a fine artist, Wickersheimer has exhibited photography and installation art in Southern California galleries: Raid Projects, WEEKEND, Hi-Lite, The New Chinatown Barber Shop, Gallery 825, Shoshane Wayne Gallery, Andrew Shire Gallery, Hatch Gallery, Latch, and the USC Pacific Asia Museum. Her work was also selected for the 16th Annual Works on Paper show at McNeese State University.
Education
BA, Washington University
MFA, University of California – Los Angeles