Two faculty members' work will be on display at the Geffen Playhouse for Eugene O'Neill's Hughie until Dec. 16. Adjunct lecturer Armin Shimerman is performing as the night clerk in the two-character production; meanwhile, Associate Professor and Head of Design Sibyl Wickersheimer is the scenic designer for the double billing of Hughie and Samuel Beckett's Krapp's Last Tape.
Hughie is set in the lobby of a 1920s hotel in which hustler, gambler and frequent hotel guest Erie Smith reflects upon the death of his confidant, a night clerk named Hughie, to the listening ear of Hughie's successor.
Krapp's Last Tape follows the title character — who, in preparation for his birthday, listens to a tape recording of his younger self, causing him to ponder whether or not the glories of his youth still hold true.
Learn more information about the productions.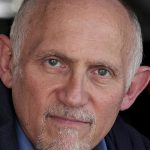 Shimerman — who was last seen on the Geffen stage in 2014 as Leo Tolstoy in The Gospel According to Thomas Jefferson, Charles Dickens and Count Leo Tolstoy: Discord — has enjoyed an extensive acting career. He was a part of the Broadway casts of Threepenny Opera, Saint Joan and I Remember Mama. He played Quark on Star Trek: Deep Space Nine and he has guest starred on numerous shows including Buffy the Vampire Slayer, Boston Legal, CSI and Castle. As a voice actor, he is known for voicing General Skarr in The Grim Adventures of Billy and Mandy. In 2013, he co-directed The Crucible at Antaeus Theatre Company.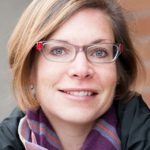 Wickersheimer most recently designed Oklahoma!, Julius Caesar and Richard 2 at the Oregon Shakespeare Festival, and Wild & Reckless and Doesn't Live Here Anymore at Portland Center Stage. In addition to designing work all over Los Angeles, she has designed at numerous regional theatres including Steppenwolf Theatre Company, Woolly Mammoth Theatre, Lookingglass Theatre, Seattle Repertory, Portland Playhouse and Berkeley Repertory. She also has designed numerous art installations throughout Southern California and has designed for Disney Cruise ships and Keiser Educational Theatre program along with the dinosaur puppet stage at the Natural History Museum of L.A. County.