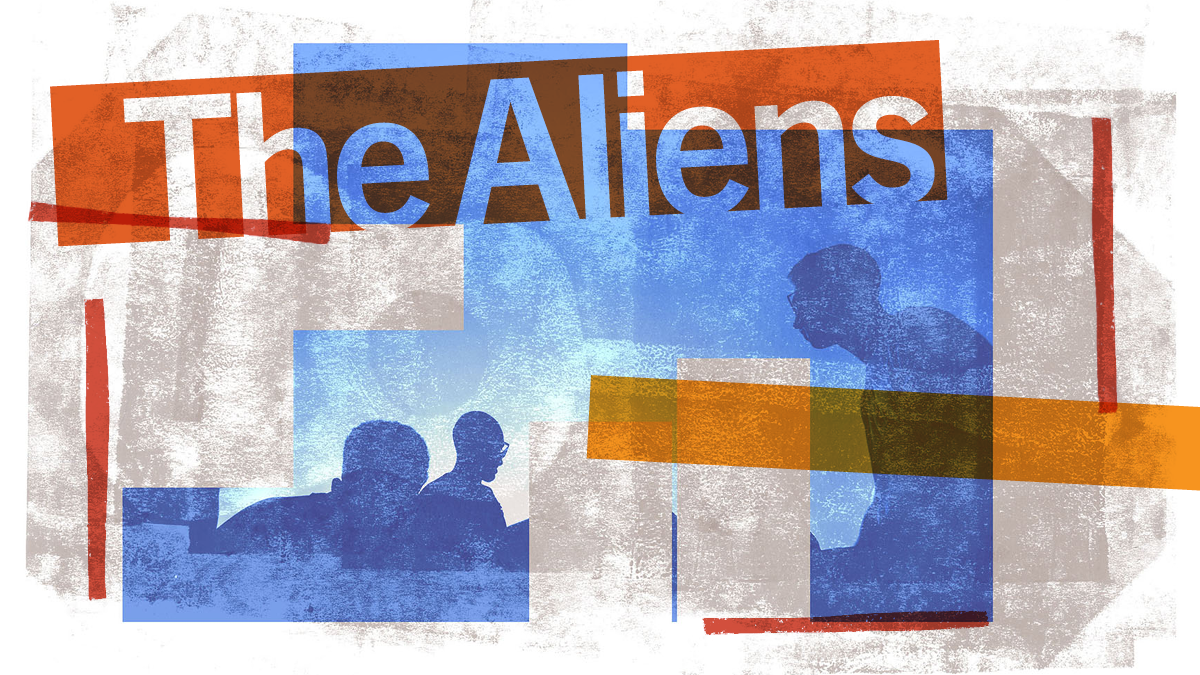 November 10–12, 2022
Kirk Douglas Theatre
Summary
The Aliens by Annie Baker is a seemingly quiet study rooted in alienation, and a powerful observation of a lost generation. We meet two angry young men behind a Vermont coffee shop who talk music and Bukowski until a lonely high school student arrives and they decide to teach him everything they know. A play about friendship, art, love, and death works its way to quiet devastation in Baker's deeply empathetic knowing language and silence. This is a powerful work performed in realism that lends itself to poetic resonance.
Performance Dates & Times
Thursday, November 10, at 7:30 p.m.
Friday, November 11, at 7:30 p.m. (performance includes post-show talkback)
Saturday, November 12, at 2:30 p.m.
Saturday, November 12, at 8:00 p.m.
Student, Faculty and Staff Discount
$10 tickets are available for USC students, faculty, staff and alumni by visiting https://www.centertheatregroup.org/promo and entering code USC-ALIENS
Location
This performance will take place at the Kirk Douglas Theatre
9820 Washington Blvd, Culver City, CA 90232
Parking
Generous metered street parking is available on Washington, Culver, and Venice Blvds. Meters run until 8pm and are free on Sundays.
FREE three-hour covered parking at Culver City City Hall with validation, which can be processed in the Douglas lobby. Make sure to bring your parking ticket with you to the theatre. The parking rate is $1 for each 30 minutes thereafter. Enter on Duquesne Ave.
Alternatively, you may use the parking structures on Watseka Ave or Cardiff Ave, between Venice Blvd and Culver Blvd, or in the Ince Blvd parking structure, with entrances on Washington Blvd. and Culver Blvd. There is also a public valet parking station on Culver Blvd, half a block from the rear of the theatre.
Additional Information
by Annie Baker
Directed by Abigail Deser
Also at the Kirk Douglas Theatre
The Conduct of Life