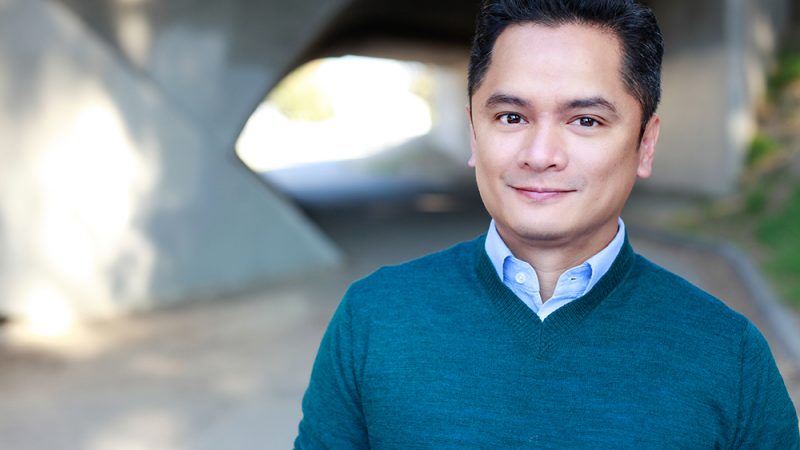 Biography
Rodney To is a faculty member at the USC School of Dramatic Arts. He is originally from Chicago, Ill.
As an actor, To is most notable as "Typhoon" from NBC's Parks and Recreation. Currently, To recurs on NBC's Good Girls, HBO's Barry and Comedy Central's Corporate. He has also recurred on FOX's Rosewood and all four seasons of Wilfred on FX. Other selected TV credits include Magnum PI, You're the Worst, Modern Family, New Girl, The Whole Truth, NCIS, Vice Principals, Nocturne and Ironside. He has worked with theatres across the country, including Victory Gardens, Steppenwolf, La Jolla Playhouse, Northlight, Mark Taper, South Coast Rep, Hartford Stage, Milwaukee Repertory Theater, IAMA Theatre Company, Pasadena Playhouse, Echo Theater Company, Artists at Play, East West Players and Ma-Yi, among others. Acting awards include an LA Ovation Award Nomination for Edith Can Shoot Things and Hit Them, LA Stage Raw Nomination for One of the Nice Ones, Chicago's Jeff Award Nomination for The Romance of Magno Rubio and winner of the NY International Fringe Festival for the show he co-penned, Sides…the Fear is Real.
He served as a lead producer of Apologies in Advance with Andrea Russett, the breakout talk show for Fullscreen Media, the digital SVoD platform for AT&T and YouTube. He has served as director and executive producer of Pun Plip Pridays, the first all-Asian, televised sketch comedy show on Kababayan Today, the Filipino talk show for LA18.
As a director, To's short film Two Weeks won numerous awards at various festivals across the country — including Festival Film Flix and the Asians on Film Festival where he was runner-up for the competition's Best Director. He has directed for the NBC Scene Showcase in 2015 and has directed the web series Penelope, PCSA starring Dave Foley. He directed the world premiere of Fixed by Boni B. Alvarez at the Echo Theater Company.
To is also a guest lecturer and often asked to speak on New Media and self-driven content, as well as Diversity, and Entertainment Business Affairs. He is also a staunch advocate for the Asian American community and is a regular panelist with NBCUniversal TIPS Program which fosters emerging diverse talent in Hollywood.
He was inducted into Chicago's Filipino-American Hall of Fame for his work.
Related News