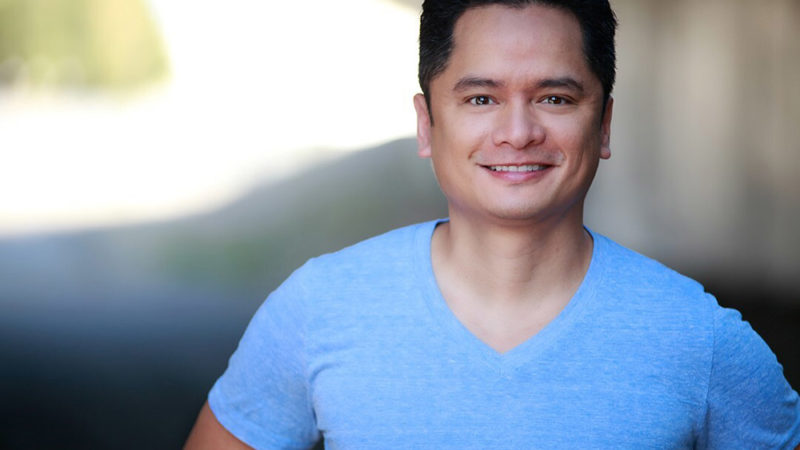 As part of a Q&A series with our adjunct faculty, the USC School of Dramatic Arts asked Rodney To about his professional career, remote learning advice and more.
---
SDA: How long have you been teaching at SDA?
To: I have been (happily) teaching at SDA since the Fall of 2017, so three years now.
Tell us a little about your professional career.
My career as an actor has pretty much been in three phases: a few years in my hometown Chicago, many years in NYC and the last 12 years here in Los Angeles. I started out doing summer stock theatre and then performing in tons of little plays so far off-Broadway they might as well have been in Jersey. Eventually, I transitioned to working on TV — 'Typhoon' on the show Parks and Recreation was a highlight — but really, I am a creature of the theatre and swiftly return to it whenever I can.
So much of our field has been put on hold during the COVID pandemic. Was there a project you were working on that was postponed that you are most hoping will come back? Or that has already come back in some capacity?
No doubt, on so many levels, this year has been devastating for all of us in the entertainment industry. That said, I was very fortunate when we went into lockdown that I had several TV jobs that were about to air, but the pandemic made appreciating any of this work almost trivial or insensitive. I wish I was brave enough to honor the work during that time. I was also shooting a multi-episode arc on the NBC show Good Girls and, when the pandemic hit, production was instantly shut down. As a guest actor, that's a precarious thing; you can only hope they pick up where they left off and continue with your storyline. Lucky for me, the show was picked up for another season, they indeed picked up where they left off and, thank my lucky stars, they took me along with them. We are shooting (safely) as of this article.
What is the most rewarding part of teaching?
Without a doubt, the most satisfying thing is seeing my students evolve and discover deeper levels of their abilities as actors. It's a very profound feeling witnessing young actors really push themselves, then break through and discover a deeper, richer technique or a skill or a part of themselves that they may not have known existed. Witnessing young actors actually realize their potential is absolutely exhilarating.
What is your advice to current USC students – especially during this remote learning during this remote learning time?
To all students, at the risk of sounding trite, "Hang in there!" Remote learning is not ideal, not for any of us. That being said, as faculty, we are out to give you the best, most enriching experience possible under the circumstances. There are a lot of things you can do, but mostly I encourage you to create, create, create. "Do art." Don't let the pandemic be an excuse for you to fall behind or for you not to be creative. Your creativity must not atrophy during this time. Absolutely honor how tough these times are and take care of your physical and emotional health of course; meditate, exercise and breathe deeply as much as you can. But also know, that even during this pandemic, the only thing stopping you from acting is you. Acting in front of a live audience is a different story right now. Getting paid to act is a different story right now. But acting takes many forms, so do it. Read plays with friends. Write your own work and find creative ways to safely film it. Record yourself doing monologues. You'd be surprised how clever and creative you can actually be in a virtual world. I promise you, all of it will only help you. This is an awful time for artists, but as all artists are born to do, we adapt. It is in our DNA. We'll get through this, but in the meantime, create.
Is there a show you are bingeing during COVID? Or a movie that is on repeat at your home?
I am obsessed with The Great British Bake Off. I am definitely not a reality competition show kind of guy, however, this show has me entranced. It hasn't (yet) inspired me to actually do some baking myself, but now that I am five seasons in, there is a part of me that feels like I could make a mean babka — but in reality, I would prove myself a fool if I tried.
Any fun facts we should know about Rodney To?
I am obsessed with Roger Federer, absolutely obsessed — I Google his name every day. When I was right out of college, I got my SAG card doing a national commercial…for Tampax. I have irrational fears of three things: shows requiring audience participation, karaoke and styrofoam. Does that make me a freak? It does? Oh well, it's out there in the world now. I can breathe.