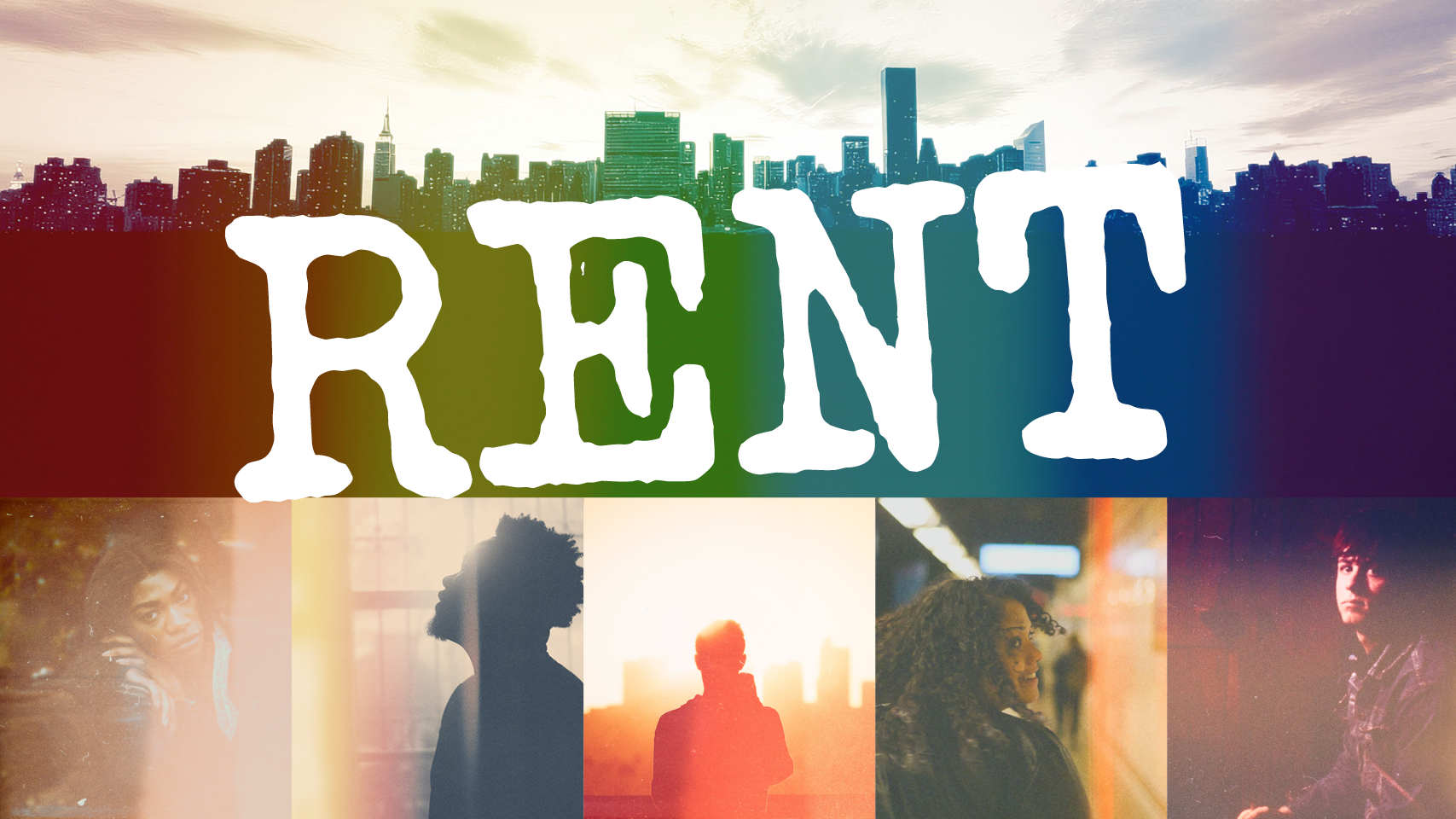 April 5–14, 2024
Summary
Set in the East Village of New York City in the 1990s, Jonathan Larson's Tony- and Pulitzer Prize-winning musical follows a group of young artists and musicians struggling to survive and create during the AIDS crisis. Relying on each other, they remind us of the power of chosen family, hope and joy in the face of staggering loss and despair. Featuring a rock score and a La Boheme-inspired book that resonates with audiences of all ages, Rent is an iconic musical that shaped a generation of audiences and taught us all to measure our life in love.
Performance Dates & Times
Friday, April 5 at 7:30 p.m.
Saturday, April 6 at 2:30 p.m.
Saturday, April 6 at 8:00 p.m.
Sunday, April 7 at 2:30 p.m.
Monday, April 8 at 7:30 p.m.
Friday, April 12 at 7:30 p.m.
Saturday, April 13 at 2:30 p.m.
Saturday, April 13 at 8:00 p.m.
Sunday, April 14 at 2:30 p.m.
We've gone digital!
In alignment with the University's commitment to sustainability, the programs for all of our productions will be available online. Audience members will be able to scan a QR code in the theatre, or visit dramaticarts.usc.edu/digital-programs to view or print the program. A limited number of printed programs will be available upon request.
Ticketing
Tickets On Sale Soon
SUBJECT TO AVAILABILITY TICKETS MAY BE AVAILABLE FOR PURCHASE AT THE DOOR.
The USC Ticket Office is CASHLESS.
USC students should log into their Ticket Office student accounts first to receive student prices.
Parking
Discounted parking is available for $15, except on football game days. Please inform the gate officer you are attending a School of Dramatic Arts performance and request the arts rate. On game days, parking is $40.
Content Warning
Please note, this production contains adult language and themes, depictions of homophobia, substance abuse and addiction, death, and housing vulnerability.
Additional Information
Book, Music and Lyrics by Jonathan Larson
Directed by Anita Dashiell-Sparks
Music Direction by David O