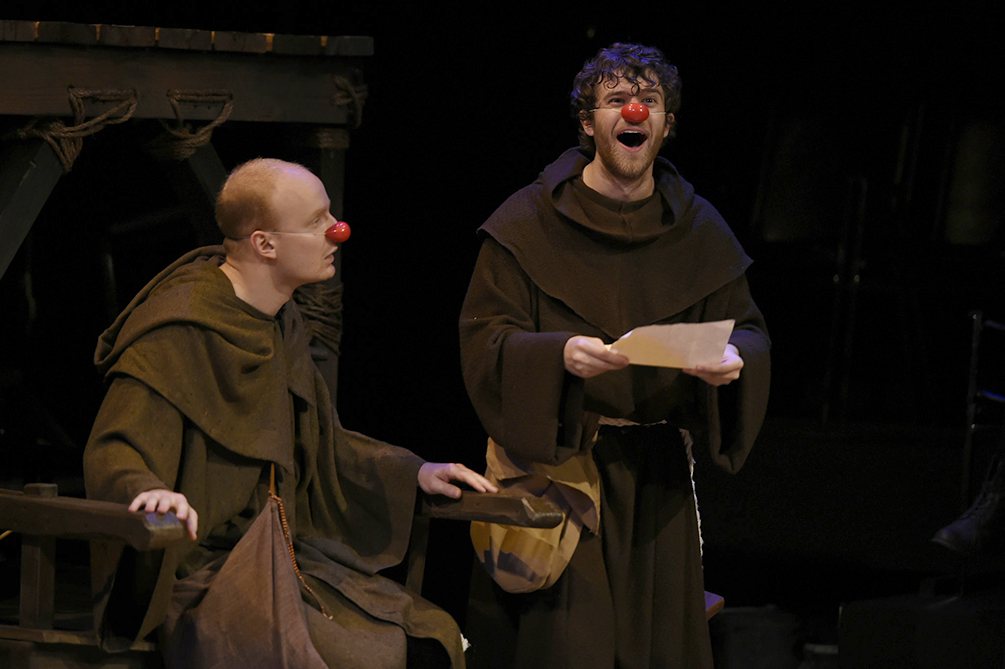 February 26–March 1, 2015
Summary
In 14th century France at the height of the Great Plague, a priest assembles a ragtag band of performers to spread joy in the midst of the devastation. The dark comedy is a delightful blend of fast-paced humor and bawdy banter.
Performance Dates and Times
2/26/2015 at 7 p.m.
2/27/2015 at 7 p.m.
2/28/2015 at 2:30 p.m.
2/28/2015 at 8 p.m.
3/1/2015 at 2:30 p.m.
Production photos
©2015 Photos by Craig Schwartz for the USC School of Dramatic Arts

Additional Information
By Peter Barnes
Directed by Stephanie Shroyer
With special support from Brian and Dianne Morton.