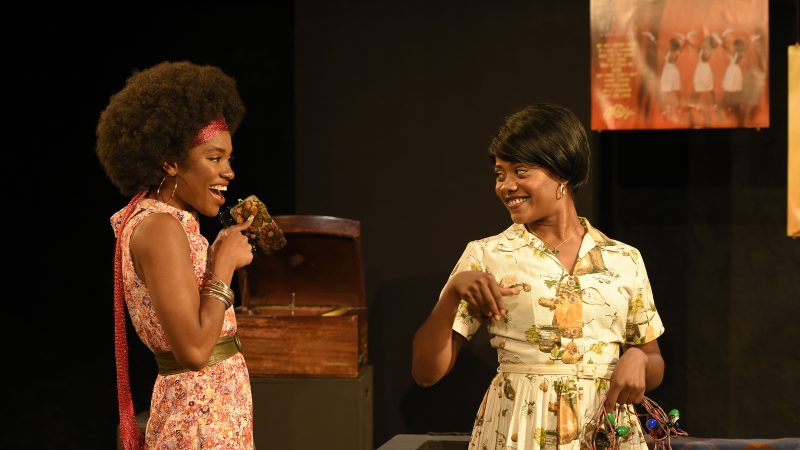 The USC School of Dramatic Arts MFA in Acting is a progressive three-year course of study that fuses two strands of actor-training: the classical conservatory-style that attunes the voice, body and the intellect to the demands of text and performance; and an innovative physical approach that draws upon the work of artists of the past 50 years.
Working with a faculty of accomplished professionals with extensive experience in theatre, film and television, the program enjoys a close-knit, intimate scale that fosters individual attention. Students develop their craft and their vision as artists, and also gain the knowledge, skills, flexibility, experience and confidence to work in any medium, form or technology. We nurture artists who do not merely adapt to changes in technology or the 'industry,' but will lead, create and innovate.
While the curriculum and faculty honor the uniqueness of every person, the program envisions a self-motivated, collaborative and flexible actor working with purpose to make choices based on their personal imagery, and having the craft to execute those choices with clear and decisive actions.
In the spring of the third year, industry showcases are currently being held in Los Angeles for casting directors, agents and managers. Recent alumni of this program have been featured in major motion pictures; television series on HBO, NBC, ABC, CBS, TNT, FX and the CW; and in theatres across the United States, including Center Theatre Group, South Coast Rep, the Berkeley Rep, the Public, Classic Stage Company, the Oregon Shakespeare Festival, the Denver Theatre Center, Dallas Theater Center, the Magic Theatre, and many others.
Curriculum
Our conservatory-style MFA program offers artists the opportunity to engage with other artistic students and develop a skill-set that extends their curiosity and challenges their imagination in a supportive environment.
For more, visit the USC Catalogue.
Year One
| | |
| --- | --- |
| THTR 515a | Advanced Movement (2 units) |
| THTR 520a | Advanced Acting (4 units) |
| THTR 529a | Textual Studies for Performance (4 units) |
| THTR 540a | Advanced Voice Diction (2 units) |
| THTR 515b | Advanced Movement (2 units) |
| THTR 520b | Advanced Acting (4 units) |
| THTR 529b | Textual Studies for Performance (4 units) |
| THTR 540b | Advanced Voice Diction (2 units) |
---
Year Two
| | |
| --- | --- |
| THTR 512 | Studies in Dramatic Analysis (2 units) |
| THTR 515c | Advanced Movement (2 units) |
| THTR 520c | Advanced Acting (2 units) – includes creation of a solo performance |
| THTR 540c | Advanced Voice Diction (2 units) |
| THTR 541 | Diction and Dialects (2 units) |
| THTR 597 | Theatre Practicum (2 units) |
| THTR 480a | Performance for Camera (2 units) |
| THTR 515d | Advanced Movement (2 units) |
| THTR 520d | Advanced Acting (4 units) |
| THTR 540d | Advanced Voice Diction (2 units) |
| THTR 597 | Theatre Practicum (2 units) |
---
Year Three
| | |
| --- | --- |
| THTR 480b | Performance for Camera (2 units) |
| THTR 504 | The Art of Collaboration and Ensemble (2 units) |
| THTR 540e | Advanced Voice Diction (2 units) |
| THTR 554 | Visual and Spatial Relationship (2 units) |
| THTR 575 | Creative Production Projects (4 units) |
| THTR 515e | Advanced Movement (2 units) |
| THTR 520e | Advanced Acting (2 units) |
| THTR 540f | Advanced Voice Diction (2 units) |
| THTR 571 | Professional Seminar (2 units) |
| THTR 597 | Theatre Practicum (4 units) |