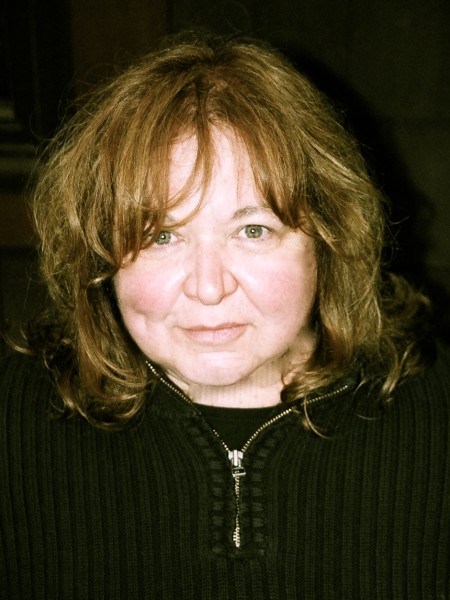 Biography
Paula Cizmar is an associate professor of theatre practice at the USC School of Dramatic Arts. She is an award-winning playwright whose work combines poetry and politics and is concerned with the way stories get told in a culture — and with who gets left out of the discussion. Her plays, which include January, The Death of a Miner, Still Life with Parrot & Monkey, river: post-futurist, Candy & Shelley Go to the Desert, and Street Stories, have been produced all over the country, in theatres big and small, including Portland Stage, San Diego Rep, The Women's Project, (NYC), Cherry Lane (NYC), Jungle Theatre (Minneapolis), and Playwrights Arena @LATC.
Her many honors include an NEA grant; an international residency at the Rockefeller Study Center in Bellagio, Italy; work selected for the O'Neill National Playwrights Conference and EnVision at Bard; and a TCG/Mellon Foundation On the Road grant to conduct research on trafficking in the Balkans for a play entitled Salvage/Spasiti. She is one of the writers of the documentary play Seven, which has been translated into 20+ languages and has been produced internationally including in Turkey, Lithuania, Argentina, Nigeria, and Serbia to generate dialogue about human rights. She has been awarded numerous commissions and has done adaptations — including Goat Springs Eternal!, a darkly comedic riff on Fuenteovejuna, Lope de Vega's 17th-century Spanish play about a peasant uprising gone wrong, performed at Golden Tongues 2. Two of her plays, January and The Chisera, were nominated for The Kilroy List.
Cizmar founded the Deep Map Theatre Project, which allows her undergraduate playwrights the opportunity to write and perform pop-up plays about current events issues in a street-theatre style. She is a winner of a Mellon Mentoring Award for Mentoring Undergraduates at USC, and she has produced two events for USC Visions and Voices: The Arts and Humanities Initiative. For more information, visit www.paulacizmar.net.
Related News