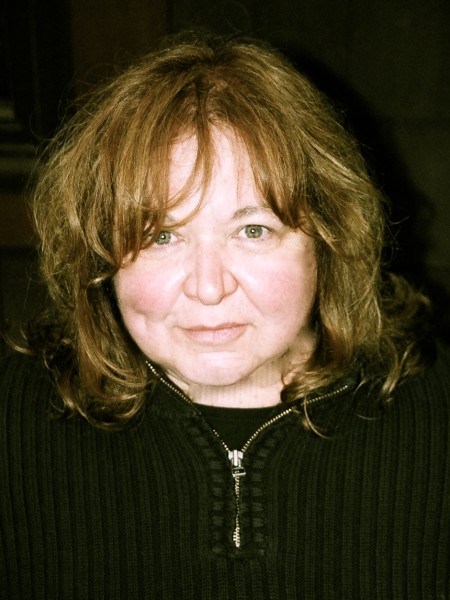 Biography
Paula Cizmar is an associate professor of theatre practice in dramatic writing at the USC School of Dramatic Arts. She is an award-winning playwright and librettist whose work combines poetry and politics and is concerned with the way stories get told in a culture and with who gets left out of the discussion. Her plays have been produced all over the country, in theatres big and small, including Portland Stage, San Diego Rep, The Women's Project (NYC), Jungle Theatre (Minneapolis), Cal Rep and Playwrights Arena @ LATC. Plays include January, Still Life with Parrot & Monkey, Strawberry, The Chisera, Candy & Shelley Go to the Desert, Street Stories and Along the River, Almost Winter, which was part of Lab Results at the Antaeus Theatre. Cizmar was one of the seven women writers commissioned by Center Theatre Group and Playwrights Arena to write The Hotel Play, a site-specific, immersive theatre piece that marked the 25th anniversary of the Los Angeles uprising in 1992; it was produced in guest rooms and on the grounds of the downtown Radisson Hotel in March to April 2017.
Her many honors include two NEA grants, an international residency at the Rockefeller Study Center in Bellagio, Italy, and a TCG/Mellon Foundation On the Road grant. She has had her work selected for Sundance, the O'Neill National Playwrights Conference and EnVision at Bard. She is one of the writers of the documentary play Seven, which has been translated into 20-plus languages and has been produced in over 30 countries — including Turkey, Lithuania, Argentina, Nigeria, Japan and Serbia — to generate dialogue about human rights. It was also produced by LA Theatre Works as an audible book and won Best Audio Book in the memoir category. It has aired on public radio in the U.S. and China. She has been awarded numerous commissions and has done adaptations — including Antigone X, an update of the Sophocles classic set in a modern-day refugee camp (published by NoPassport Press), and Norteño, a darkly comedic riff on a 17th-century Lope de Vega play about a peasant uprising gone wrong, performed at Golden Tongues 2. Her play The Last Nights of Scheherazade won the Israel Baran Award.
Also a librettist, she was selected by the Adam Mickiewicz Institute of Warsaw to be a part of the Paderewski Cycle. This project, Golden — book and lyrics by Paula Cizmar, music by Nathan Wang — is a musical that combines social justice issues with entertainment. She also wrote the libretto for The Night Flight of Minerva's Owl, music by Guang Yang. The opera was selected for Pittsburgh Festival Opera's Music that Matters program, and an excerpt from it was presented at PFO in 2018.
Cizmar founded the Deep Map Theatre Project, which allows her undergraduate playwrights the opportunity to write and perform pop-up plays about current events issues in a street-theatre style. She is a winner of a Mellon Mentoring Award for Mentoring Undergraduates at USC and has produced multiple events for USC Visions and Voices: The Arts and Humanities Initiative. She is a member of the Playwrights Lab at Antaeus Theatre. For more information, visit www.paulacizmar.net.
Related News