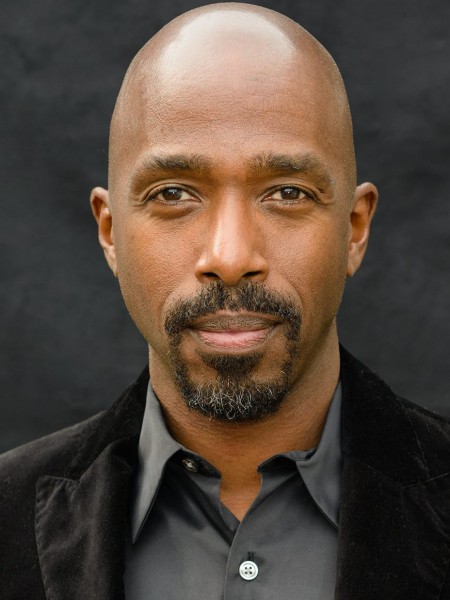 Biography
Adjunct Lecturer
MFA, New York University
The Moscow Arts Theatre
The Royal National Theatre
The University of Virginia
Ntare Guma Mbaho Mwine is a faculty member at the USC School of Dramatic Arts. He is a dual citizen of Uganda and America, working in the mediums of photography, theatre, film and television.
TV acting credits include recurring roles on the The Knick, Treme, Heroes, and guest starring roles on The Newsroom and Bones, to name a few. Theatre acting credits include leading roles at The Public Theater, The Steppenwolf Theatre, The Kennedy Center, The Lincoln Center and Center Theatre Group; Playwriting credits include Biro, which held its U.S premiere at The Public Theatre in New York where it made the New York Times Critics Pick List. Biro also premiered in Uganda, London, Toronto, Los Angeles, Ethiopia, Kenya, South Africa, Seattle and Zimbabwe
Mwine's feature film acting credits include Blood Diamond and 40. Film directing credits include Beware of Time, which premiered at the Berlin Black International Cinema Festival where it won Best film on matters relating to Marginalized People. His short film Kuhani won the main festival prize at Winterthur International Film Festival, Switzerland and was nominated for the Grand Jury prize at the Slamdance Film Festival.
Mwine's photographic work has featured in Vanity Fair and exhibited at Mojo Gallery Dubai, Blue Sky Gallery, The United Nations, Rush Arts Gallery, the UCLA Fowler Museum, The Latino Art Museum, and has been featured on HBO's Six Feet Under.
Mwine received his MFA in Acting from New York University and completed studies at The Moscow Arts Theatre in Russia, The Royal National Theatre in London and The University of Virginia. Ntare is an Adjunct Professor at the University of Southern California (USC). He has also taught at Yale University and has taught theatre and film artists in more than a dozen countries in Africa.