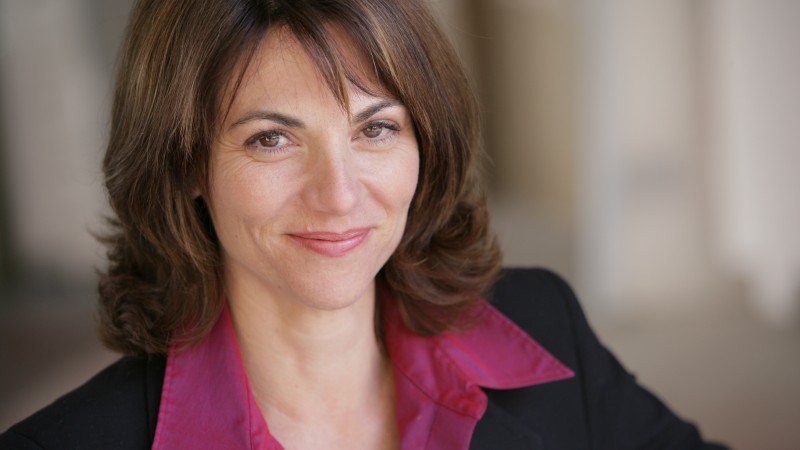 Biography
Kathleen Dunn-Muzingo is an associate professor of theatre practice in voice and movement. She has an additional two certifications in voice and movement: Lessac Voice and Body Training and Colianni Speech and Phonetic Pillow Work. Dunn-Muzingo combines her training, performance experience and professional coaching into a holistic training approach for the actor. She combines voice, speech and dialect work with physical embodiment in creative role exploration.
Dunn-Muzingo was part of the core faculty at the Lessac Institute for over 15 years, teaching six-week intensives to professional actors, teachers and students across the United States in voice, speech and movement.
Her theatre experiences range from co-founding the Open Fist Theatre to performing with The Evidence Room, Los Angeles Women's Shakespeare Company, The Odyssey Theatre and, most recently, the Malibu Stages — where she played the lead role of Veronica in God of Carnage, starring A. Martinez and Pattie in Kimberly Akimbo, starring Katharine Ross. In Los Angeles, She has received several nominations for her leading roles in The Bitter Tears of Petra Von Kant, Blood Moon, and Dusa, Fish, Stas and Vi.
Outside of USC, she works as a professional dialect and speech coach in film, TV and theatre. Recent credits include Shooter (USA), Get Shorty (Epix), Last Ship (Netflix), How to Get Away with Murder (ShondaLand), Avengers (Marvel) and Pacific Rim (Warner Bros.).
At USC, she serves as core faculty in the BA and BFA performance programs in the areas of voice, speech and dialects training. Dunn-Muzingo serves as the resident voice and speech coach on SDA productions. Her most recent credits include the epic The Kentucky Cycle, Great Expectations and Street Scene. She currently serves as director of the sophomore class performance project — most recently, Love's Labour's Lost.
Education
MFA, Cal-State University, Fullerton
BFA, Western Michigan University
Related News