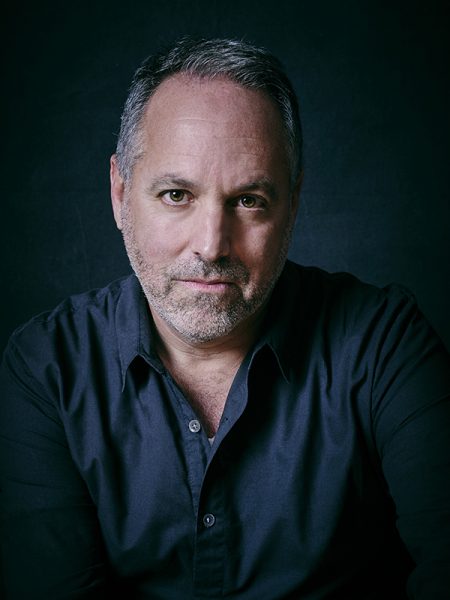 When producer Todd Black BFA '82 and his longtime collaborator Denzel Washington decided to bring Ma Rainey's Black Bottom from the stage to the screen, they had no idea just how impactful the film's timing would be.
Ma Rainey imagines a single, fraught recording session late in the career of its titular character, the "Mother of the Blues" (played by Viola Davis), as she fights for control of her music with the white power brokers capitalizing on her talent. Tangling with themes of racism, exploitation and agency, Ma Rainey may take place in 1927, but it provokes reactions that feel painfully familiar today.
The film has earned widespread critical and audience acclaim, along with five Academy Award nominations, including Best Actor nods for Davis and the late Chadwick Boseman.
"This was a labor of love and we're all so proud of how it came out," Black said. "But we're beyond devastated about Chadwick. It's a bittersweet moment without him. He delivered such a powerful performance in an all-consuming role — and none of us knew he was ill. That's because of his professionalism and his passion. He showed up, did the work, take after take with the same energy. I'm still so shocked that he's gone."
Ma Rainey feels like a play when you watch it, and that's very much by design. The Netflix release is an adaptation of a 1984 stage production by the legendary playwright August Wilson, who also wrote Fences — which Black and Washington turned into an Academy Award Best Picture nominee in 2017. Black and Washington aim to adapt all 10 plays in Wilson's "Century Cycle," which documents the Black experience in America across the 20th century. The producers' goal is to make sure each film version honors Wilson's original vision.
"August Wilson is one of the greatest playwrights that has ever graced us, so we aren't trying to get away from the play," Black explained. "The point with every one of these adaptations is to make sure the audience understands it is theatre. We're making these as cinematic as possible, while remaining completely respectful to what August Wilson created."
The creative challenge
"I enjoy going after the most difficult material, the stories that aren't so obvious" Black said. "Antwone Fisher, I knew that would be hard to get off the ground. The Great Debaters. The Pursuit of Happyness. But homelessness and inequality and job loss are all real demons that a lot of people face.
"I've conducted my entire film-producing career being attracted to those challenging pieces that offer hope and inspiration. Stories that are tough but relatable, and offer a little light at the end of the tunnel. Tougher tales that hopefully have some angel wings at the end."
It helps, he said, to have fruitful, ongoing partnerships with incredibly talented artists, like Washington and director Antoine Fuqua (The Equalizer, The Magnificent Seven). He also points to the stability and collaborative spirit built over two decades with his partners at Escape Artists, Black's independently financed production company that has first-look deals with Sony Pictures Entertainment for film and MGM Television for TV.
The key to successful, long-term Hollywood relationships? It all starts, Black said, with trust: "You have to be straight-up with each other, really honest, always listening," he said. "Each of you has to work to protect each other's vision. That's a big part of it. That's why I won't hire a director if their vision doesn't match with mine, no matter how talented they are."
Trust is especially vital for the passion projects that bring Black the most joy — films based on real-life people.
"The movie we're filming now, A Journal for Jordan (with Washington directing), is about a soldier, killed in Iraq, who kept a running journal for the newborn son he hadn't yet met. It's based on a book written by his fiancé, who's an incredible writer. I love that I bought her book 14 years ago and I'm making that movie today. I love that I told Chris Gardner that we'd bring his story to life, and it turned into The Pursuit of Happyness. Antwone Fisher, same thing with his story.
"I want to do justice to those people who are brave enough to share their life stories. I want to make people laugh, cry, be scared. I know it sounds very cliched, but I feel very blessed that I've been able to help make movies that allow people to escape for a bit, especially with how hard life can be."
Black, a member of the SDA's Board of Councilors, is eager to connect again with SDA students and young alumni. He's also thankful to be back at work so far in 2021 — and is making up for lost time.
In addition to A Journal for Jordan, Escape Artists has two other films in production this spring. Up first is Being the Ricardos, an Amazon Studios release on the lives of Lucille Ball and Desi Arnaz, written and directed by Aaron Sorkin. Next, Black will team with Fuqua and Will Smith again, this time on Emancipation, a thriller about a runaway slave.
Escape Artists, in association with M. Night Shyamalan, also has Servant, which is now streaming its second season on Apple TV. And the team has a new series in production for Peacock, Dr. Death, based on the hit podcast, Wondery.