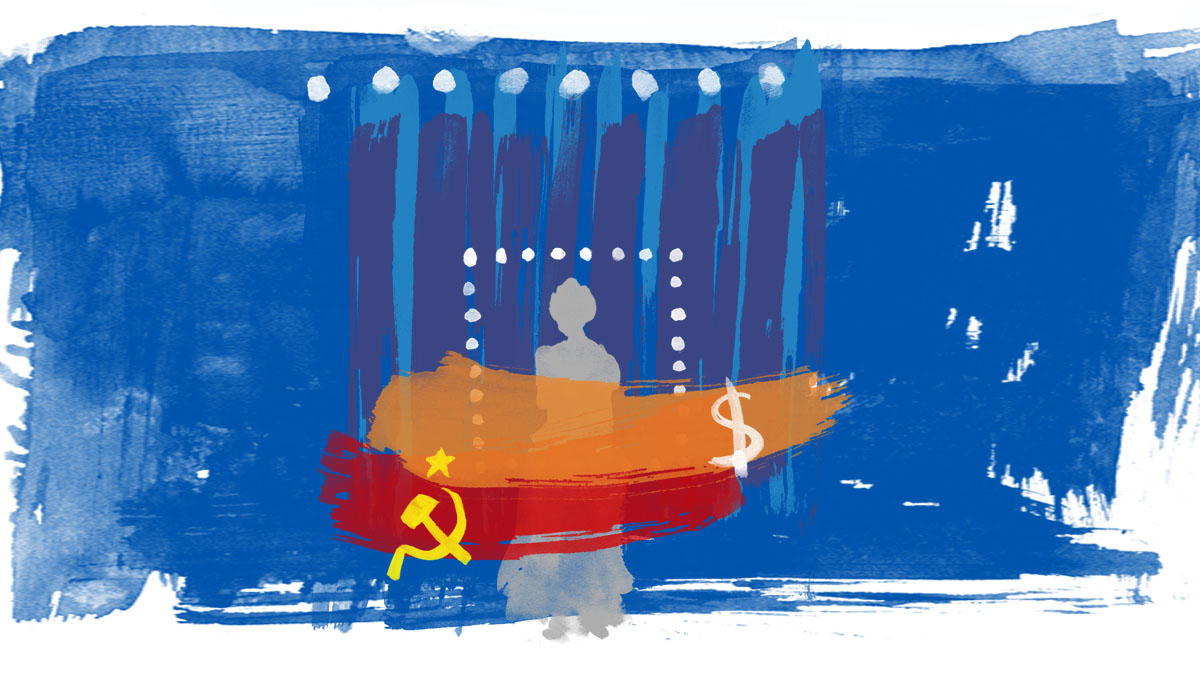 October 22–25, 2015
Summary
In the waning days of the Soviet communist regime, the state-run Kuzlov Theatre in St. Petersburg is struggling. But a new production of Anton Chekhov's The Three Sisters will surely turn things around — maybe it just needs some songs… even dances. Nagle Jackson's wry comedy brilliantly reflects the struggle between artistic integrity and commercial viability during the crumbling of the Soviet Union.
Performance Dates and Times
Thursday, October 22, at 7 p.m.
Friday, October 23, at 7 p.m.
Saturday, October 24, at 2:30 p.m.
Saturday, October 24, at 8 p.m.
Sunday, October 25, at 2:30 p.m.
Production photos
©2015 Photos by Craig Schwartz for the USC School of Dramatic Arts

See more photos on Flickr
Additional Information
By Nagle Jackson
Directed by Robert Bailey