By Frank Wedekind
Translated by Edward Bond
Directed by Laura Flanagan
First performed under heavy censorship in Germany in 1906, Frank Wedekind's play follows the dawning sexual awakening of a group of teenagers. The source for the Broadway musical, this boldly honest and cutting-edge classic launched 20th Century avant-garde theatre, yet manages to remain fresh and unsettling even in our own sex-saturated culture.
Performance Dates & Times
Thursday, April 20, at 7 p.m.
Friday, April 21, at 7 p.m.
Saturday, April 22, at 2:30 p.m.
Saturday, April 22, at 8 p.m.
Sunday, April 23, at 2:30 p.m.
Please note: The LA Times Festival of Books will be held on USC's campus on Saturday, April 22, and Sunday, April 23. 150,000 attendees are expected over the two day festival. Parking will be limited on USC's campus and traffic is expected to be heavy. Plan accordingly and take public transportation. For more information about the Festival and transportation options, please click here.
Tickets
Tickets purchased in person at the USC Ticket Office: students, $5; faculty and staff, $8; general public, $12. Tickets purchased by phone or online are $14.
Parking
Discounted parking is available for $10. Please inform the gate officer you are attending a School of Dramatic Arts performance.
Talkback@SDA
Join us on the Saturday matinee (2:30 p.m.) performance as a panel of esteemed guests discuss and explore themes found in the production with the audience.
Talkback@SDA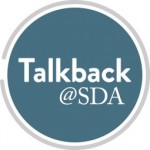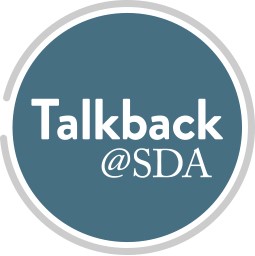 Following the Saturday matinee (2:30 p.m.) performance, join us for a conversation with German language and literature expert University Librarian Marje K Schuetze-Coburn.