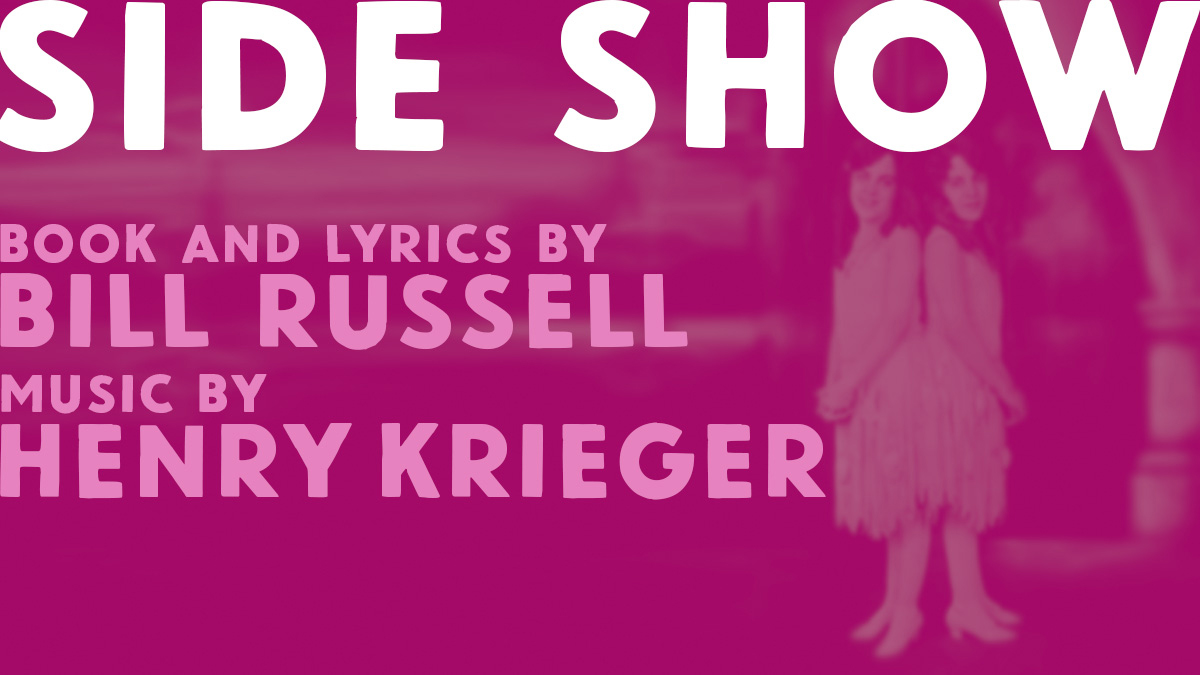 October 27–30, 2016
Summary
Based on the true story of conjoined twins Violet and Daisy Hilton who became stars during the Great Depression, this hypnotic musical follows the girls' progression from side-show attraction to the big time — and their heartwarming search for love and acceptance under the harsh spotlight of fame.
"…one of the most emotionally wrenching and altogether satisfying shows in many a moon." —Cititour
Performance Dates & Times
Thursday, October 27, at 7 p.m.*
Friday, October 28, at 7 p.m.
Saturday, October 29, at 2:30 p.m.
Saturday, October 29, at 8 p.m.
Sunday, October 30, at 2:30 p.m.
Tickets
Tickets purchased in person at the USC Ticket Office: students, $5; faculty and staff, $8; general public, $12. Tickets purchased by phone or online are $14.
Podcast@SDA
Photos
© 2016 Photos by Craig Schwartz
Additional Information
Book and Lyrics by Bill Russell
Music and Lyrics by Henry Krieger
Directed by VP Boyle