"Get rid of the notion that it's in your agent's hands. Get rid of the notion that it's in the casting director's hands, because it's not. I am living proof. The only one preventing you from acting is you."
This was at the core of Professor Rodney To's message as he stood in front of a packed house of students on Sunday, October 2, for what was billed as a casual conversation about representation in casting. The second in the School of Dramatic Arts' new "Multihyphenate Masterclass" series, To spoke individually and led a panel of prominent casting directors and agents from Hollywood and the LA theatre world for a frank discussion of diversity and representation on stage and screen.
"This whole notion of an actor getting an agent, and the agent getting you a job—that is white supremacy at its most insidious," Professor To said, drawing cheers of agreement from the crowd.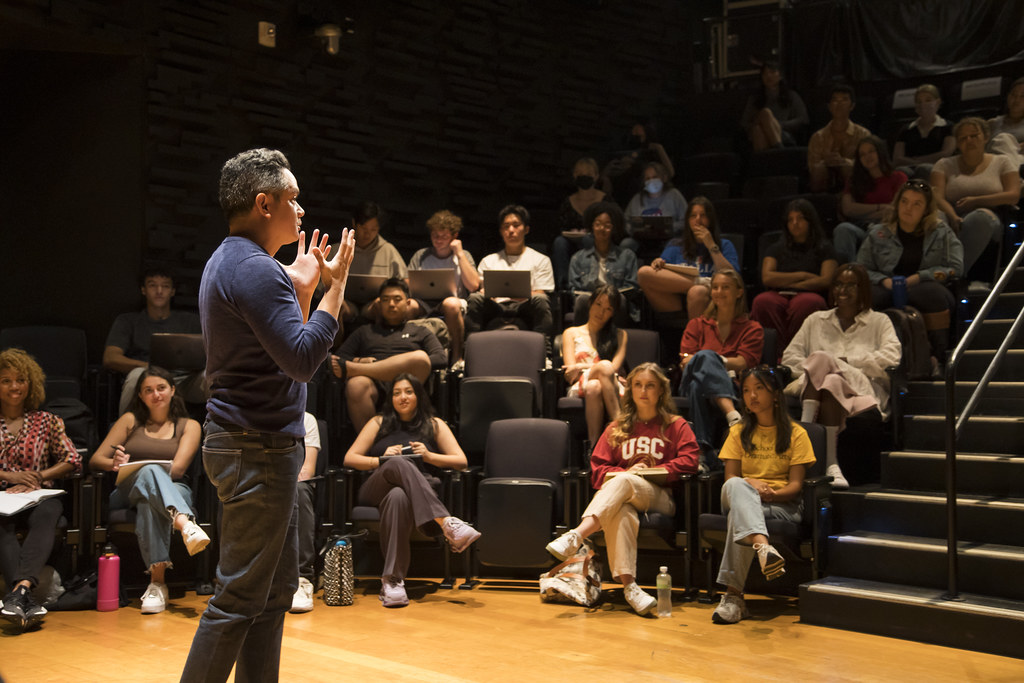 Do your own thing
The first hour of the Masterclass focused on To's journey from his undergraduate studies to New York, a journey wherein he and five other Asian American actors took control of their own destinies, creating and performing a show based on their experiences and frustrations auditioning for roles as Asian Americans over the years. The show won first prize at the New York Fringe Festival and garnered interest from commercial investors—meetings led by white men pitching white stars to make the play more salable.
"Have you even seen the show?" To exclaimed to laughter from the audience. "That's not what this is about."
To also led a casual Q&A session with students, giving practical advice on creating their own work and forging their own paths in the industry. He encouraged students to embrace and respect the business side of acting, to create their own work, and to have confidence in their craft.
"There's nothing worse than a desperate actor," To said. "'I am Rodney To and this is what I do. This is the solution I have to your problem. You don't like it? I'm doing my own thing.' I guarantee you you're going to get a lot more attention that way."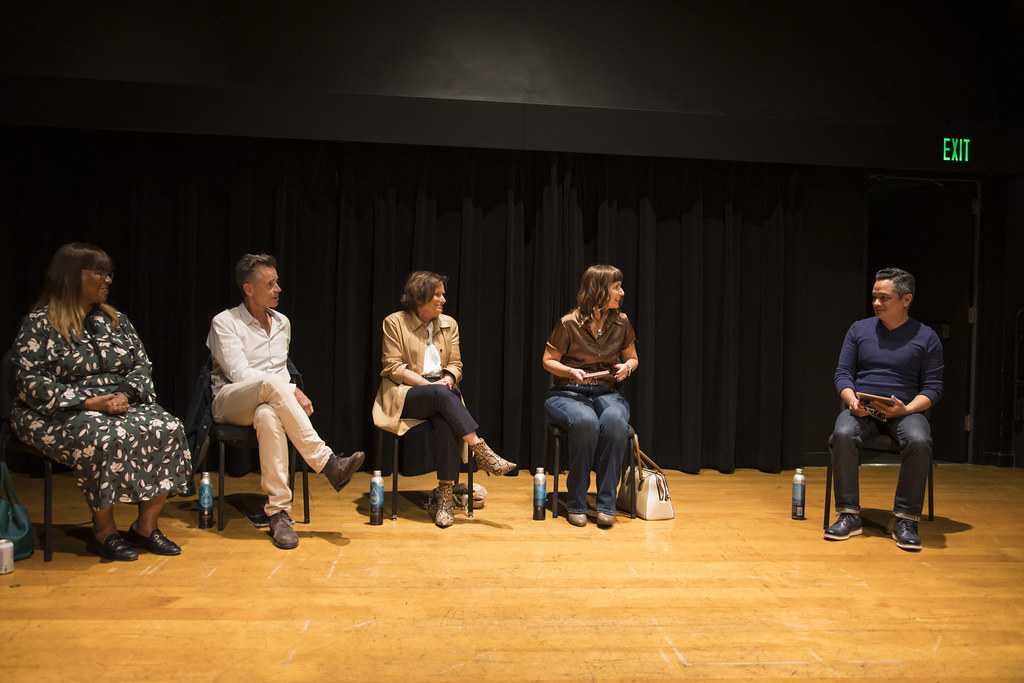 A changing industry
In the second half of the Masterclass, To brought in a panel of Hollywood's leading agents and casting directors to speak with students and answer questions. The panel included agents Lorrie Bartlett and Chris Andrews from Creative Artists Agency, and casting directors Cathy Sandrich and Julia Flores, an SDA alum (BA, '87).
The panel spoke with students about a changed industry, one in which diversity and representation have increasingly become a major priority for agents and casting directors, but which have also remained a difficult challenge.
"The world is changing, the world is shifting. More and more doors are getting kicked open," Flores said of the industry.
Sandrich agreed. "There are miles to go, but it's encouraging."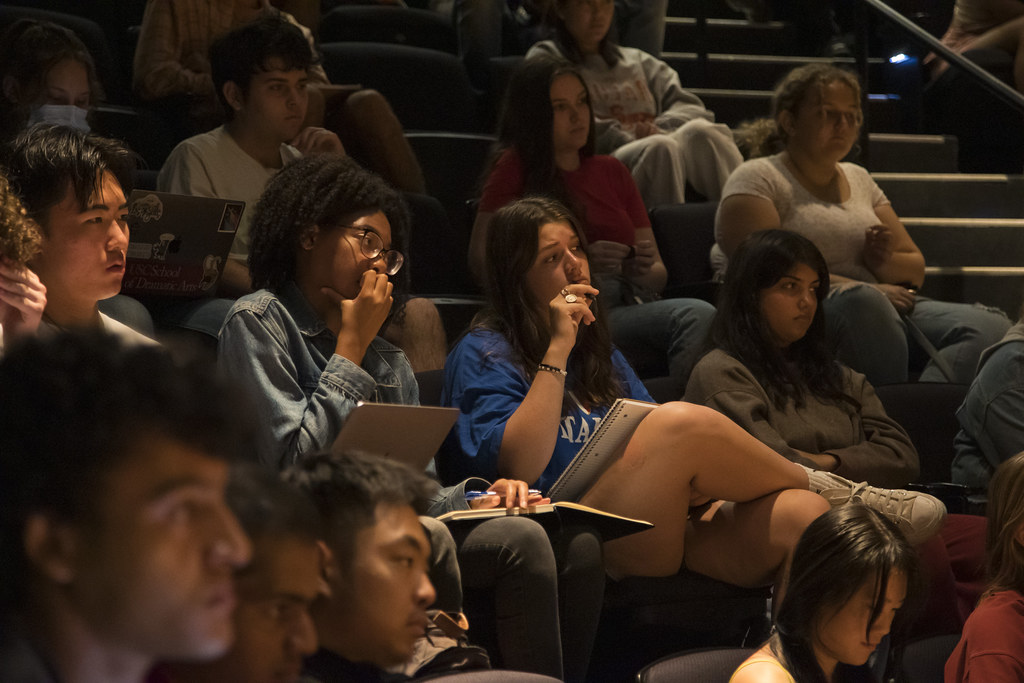 Real talent wins out
To continuously brought the conversation back to practical solutions and advice for entry-level actors, focusing the panel's attention on advice for navigating a world with an historically high number of opportunities but also an historically high level of competition. The panelists pointed out that, thanks to the rise of video auditions and casting over the internet, actors can audition from almost anywhere—but that this also means that the number of actors interested in every role was also exponentially higher.
"Make the most of your two or three minutes," Andrews advised. "You've got to be a little bit surprising, you need to read it a little bit different. Imagine how many people read a scene the same way."
The panel agreed that, ultimately, while the profession was certainly competitive and tough, for those that had passion and stuck with it, talent tended to shine through in the end.
"You look at the people who really hung in there," Andrews said, drawing on a career's worth of relationships and experience. "Ultimately I do believe real talent wins out."
In the end, To reminded students that the people on stage and actors were not at odds—they were collaborators in making art.
"Have respect for the business," To said, gesturing to the panelists onstage. "There are people working hard to help you succeed."