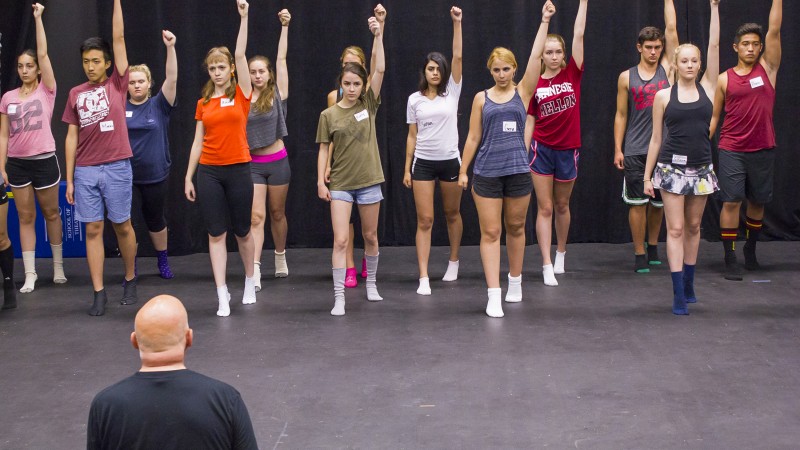 2020 Summer Programs to Take Place Online
To ensure the health and well-being of our community in the midst of the COVID-19 crisis, USC Summer Programs courses will be conducted entirely online. We are deeply committed to welcoming you into the USC community with academically rigorous courses, access to faculty who are leaders in their fields, and the unique opportunity to explore your academic interests at the university level. We continue to accept applications for online programs until the deadline of Friday, April 24, 2020. Online courses will run June 15 – July 10, 2020. Please visit USC Summer Programs for more information and to apply.
---
The four-week college immersion programs at the USC School of Dramatic Arts offer high school students the opportunities to work with theatre professionals and explore a creative experience in the dramatic arts.
Acting
A conservatory-style training course that challenges students and offers a strong foundation in the craft of acting. Taught by the School's world-class faculty, the program emphasizes process and includes scene study, movement, voice, as well as Shakespeare technique workshops and a monologue audition master class. The four week class culminates in a public workshop performance for family and friends.
Comedy Performance
More and more television shows and movies are populated by well-trained improv and sketch comedians. Study with USC's distinguished comedy team in improvisation, stand up comedy, clown, sketch writing and performance. Plus, specialty workshops in acting for commercials and voice over in our state-of-the-art studio. Four weeks of training culminates in a public performance for family and friends.
Musical Theatre
An intensive, conservatory-style course that focuses on the process of acting a song, interpreting music and lyrics, movement, singing and audition technique. Students will also study musical theatre history, text analysis and preparation to perform in the collegiate and professional levels. Courses are taught by USC Musical Theatre faculty who work in the field, as well as special guests. Past guests have included Tony-Award winners Jason Alexander and John Rubinstein, actor Vicki Lewis, composer Jeff Marx (Avenue Q) and others. Admission is by audition – please see website for more information.
Detailed information and instructions on how to apply can be found on the Summer@USC website.