New Theatre for Right Now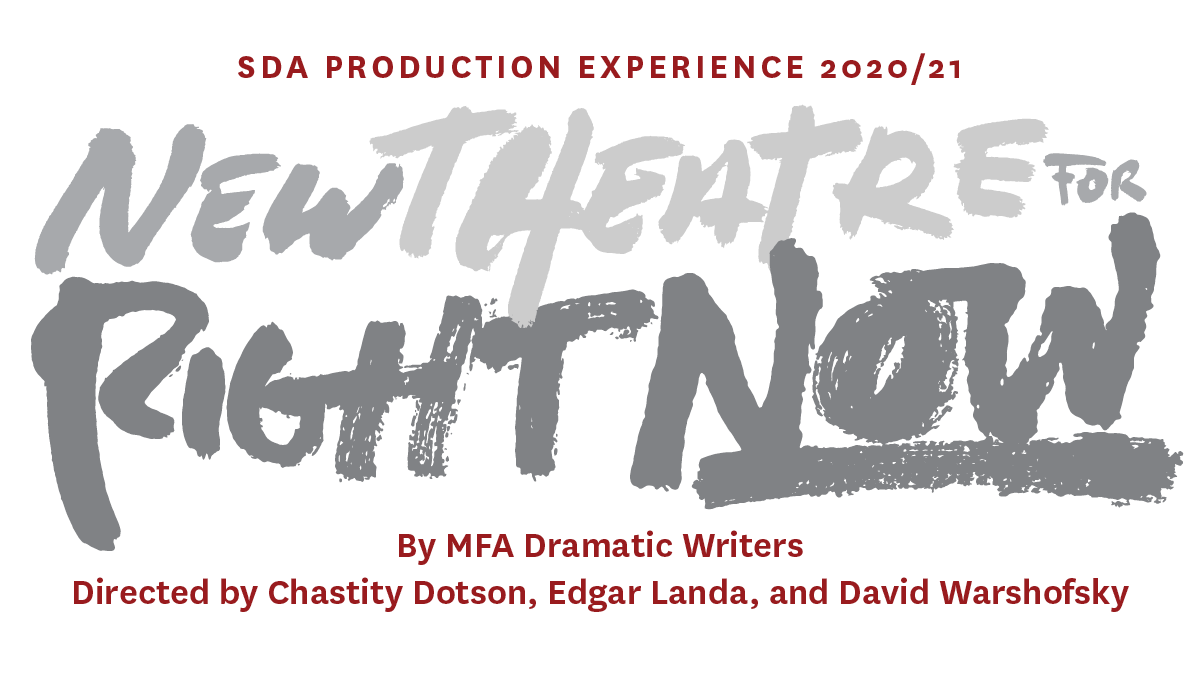 November 20–21, 2020
Virtual Performance
Summary
New Theatre for Right Now is an inaugural collaboration between the USC School of Dramatic Arts' MFA Dramatic Writing and Acting cohorts designed specifically to deal head-on with the issues, questions, and problems of our immediate present – from pandemic to protest, from climate change to loneliness.
This year we are featuring nine short plays and a company of ten actors, each telling their tale to keep the plague away.
Performances Dates/Times
November 20 at 7:30 p.m.
November 21 at 2:30 p.m.
Additional Information
By MFA Dramatic Writers
Directed by Chastity Dotson, Edgar Landa and David Warshofsky
View the program