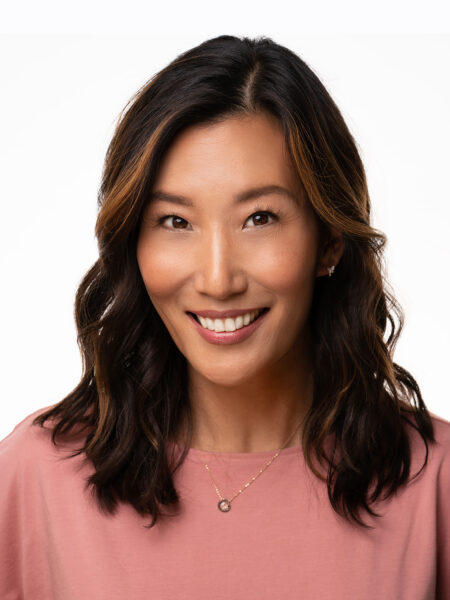 If you tried to explain the definition of "multihyphenate" to someone unfamiliar with the term, you could do worse than pointing to the resume of new full-time SDA faculty member Esther K. Chae. In addition to being a published playwright, Chae is an accomplished actor and educator, has scaled the Himalayan Mountains, given a TED Talk as one of the first inaugural TED Fellows, and experimented in the field of virtual reality live performance. All while getting to class on an electric scooter.
Chae credits her father, the South Korean academic and businessman Dr. Hi-kyung Chae, for winding up in the classroom, mentoring the next generation of actors at SDA.
"It saddens me that he missed seeing me become a full-time tenure track professor," Chae said. "When I was given that offer last semester, he was the first one I celebrated with and gave thanks to in my heart."
As a working artist, Chae has enjoyed exploring the boundaries of her art. Her play So the Arrow Flies was praised as a "dazzlingly ambitious play, which explores nothing less than the identity of our world today" by David Henry Hwang. She has appeared on television in shows such as NCIS, Law and Order: Criminal Intent, The West Wing, The Shield, and ER, and has won multiple awards, including the 2010 APA Heritage Trailblazer Award. She has performed as a voice actor in the Oscar-winning movie Soul and the Oscar-nominated Over the Moon. More recently, she performed in the English dubbed versions of several prominent Netflix shows. She served as the voice actor for Korea's first "world star" Kang Soo-yeon who plays the lead in the recently released Netflix movie Jung_E, and played the English voice of Mother Azusa in the Palm d'Ore-winning director Hirokazu Kore-eda's new Netflix series The Makanai. Last year, she brought her experiences and skills in this growing industry to USC students, co-teaching a Netflix Dubbing for Actors course with SDA faculty member and Netflix's Language Production Manager John DeMita.
"I feel this is how USC is very nimble and very much on the cutting edge, because all the professors are in the field and bring these skills and experiences immediately back into the classroom," Chae said. "That feedback time, the turnaround time, is weekly. That's really one of the school's strong suits."
Chae cited this involvement in the Los Angeles arts and entertainment scene, as well as the school's focus on diversity, equity, and inclusion issues as reasons she decided to become a full-time faculty member at SDA.
"The school's mission really aligns with me," Chae said. "The strong focus that's rooted in Los Angeles, which of course is a very dynamic place, but also the expansiveness with regards to an international and outward-focused vision. I feel like I can bring in a lot of my background and as a newer faculty member, try new things and introduce ideas that haven't been part of the pedagogy before."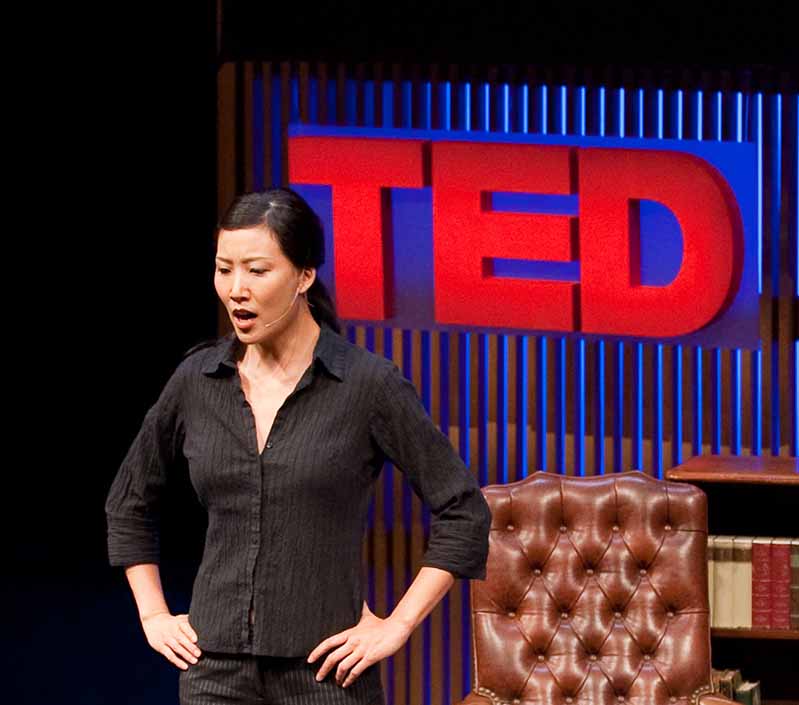 Chae continues to be prolific in the industry and push the boundaries of performance. During the pandemic, she was invited by the Arts Council of Korea to explore the nexus of virtual reality and performance, which led to directing a segment of her play Ae-ri in Otherland. The play, in which Korean folklore characters bump up against those from Alice's Adventures in Wonderland, featured actors using virtual reality headsets and performing in a virtual reality environment.
"The actors, because they have the VR headsets on, couldn't look at the hard-copy script as they're rehearsing," Chae explained. "We just shot the script up into the digital VR world where it was hovering in space. They were looking at this large hovering script during rehearsal. It was really fun and weird and exciting and literally dizzying. I'd like to continue on with that project in another form."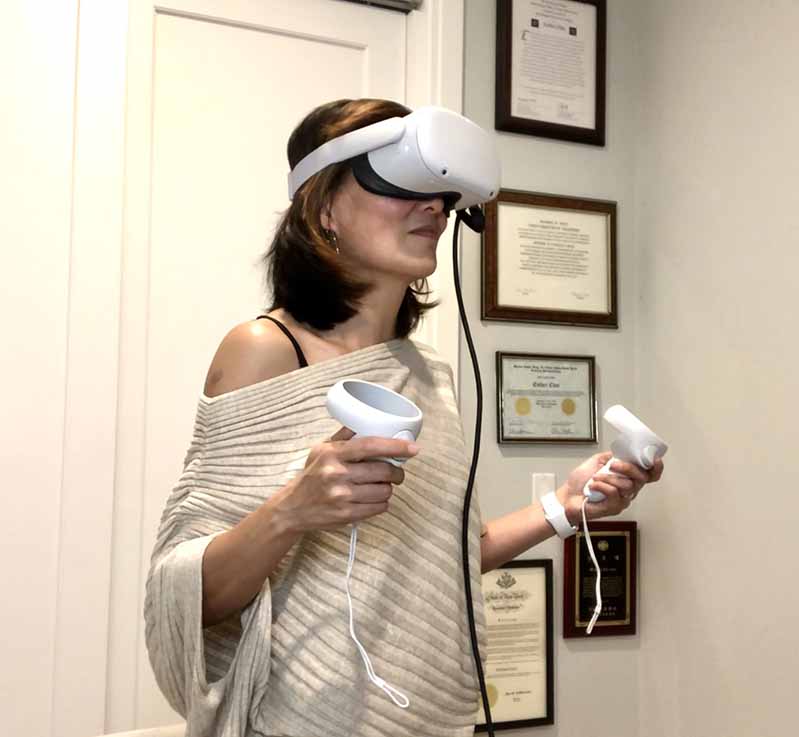 Chae emphasizes teaching actors to become good communicators of their work, believing that an analytical and academic component will strengthen students as comprehensive artistic leaders that go beyond being a technique-based actor only.
A dedicated teacher and artist, Chae continues to push the boundaries as a working actor/entrepreneur while bringing cutting-edge techniques and experiences to the classroom. Chae's spirit for performance and education continue to shape the performance world and the educational experience of those who attend her classes at SDA.