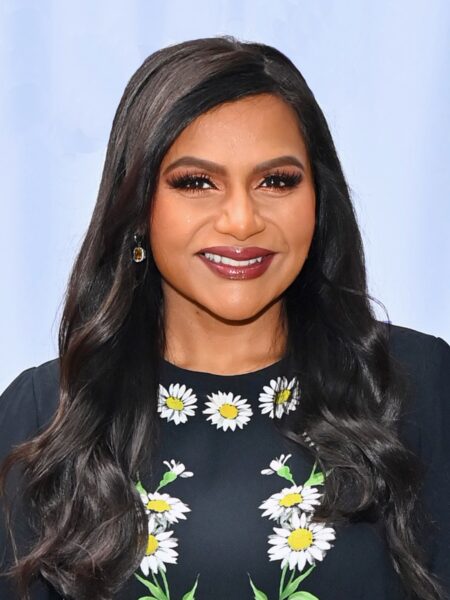 Tony winning producer, Emmy nominated writer, actor and NYT best-selling author Mindy Kaling will receive the inaugural Multihyphenate Award from the USC School of Dramatic Arts (SDA) on Saturday, September 17. The event, held in USC's Bing Theatre, will launch the School's series of Multihyphenate Masterclasses. The set of 10 co-curricular weekend intensives – free to all School of Dramatic Arts students and taught by USC faculty and guest artists from stage and screen – is designed to unleash the next generation of storytellers to be media-agile, multihyphenate dramatic artists.
Leading the first event, "The Inclusion Playbook" will be actor, writer, producer, SDA faculty member and 2022 Emmy Award Winner Colman Domingo. The session will feature a Q&A between Domingo and Kaling covering her extensive career in various roles in front of and behind the camera. Entertainment luminaries who have amassed a variety of titles will also speak to having a nimble and versatile career. Those individuals are: Franklin Leonard (film executive and founder of The Black List), Paula Wagner (film, television and Broadway producer and executive), and the artistic director of San Francisco's storied Magic Theatre, Sean San José.
"Mindy Kaling has architected a career path that is unique, sustainable and worthy of emulation by our students. As such, I can think no one better to receive our inaugural Multihyphenate Award" said Dr. Emily Roxworthy, Dean of USC School of Dramatic Arts. "We have assembled a group of compelling, inclusive, and creatively diversified artists to inspire our students toward thriving and fulfilling professional lives in entertainment. With this masterclass series, SDA will continue to break the mold and expose our students to the myriad of opportunities available to them. "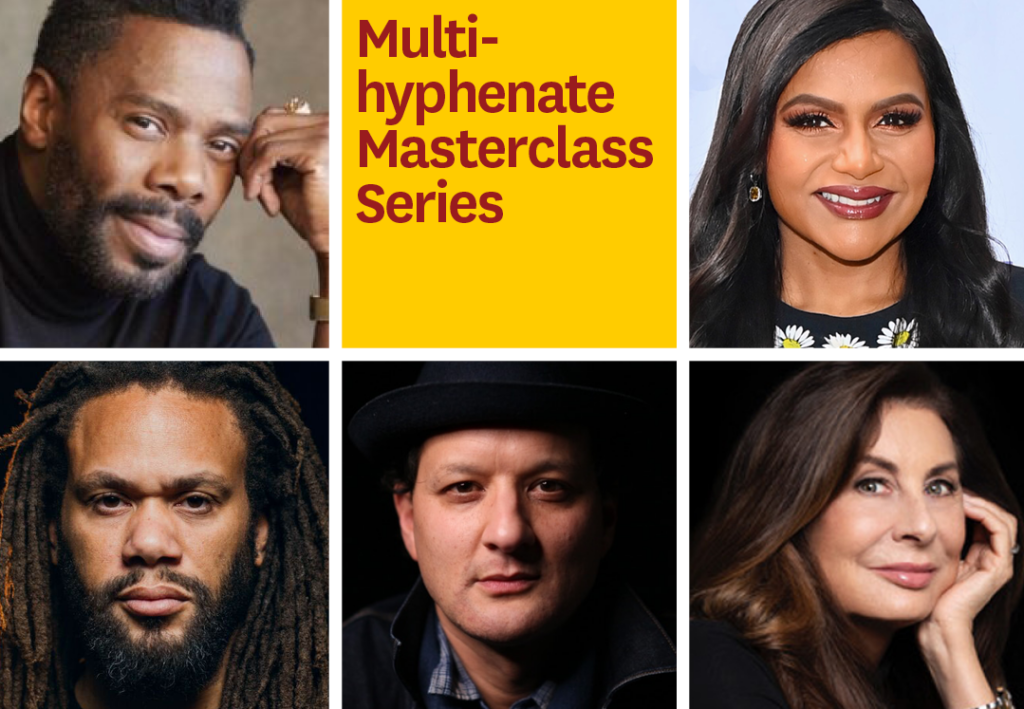 The September 17th event will be led by Domingo, who recently received an Emmy Award for his role as "Ali" on Euphoria. He will lead discussions with the guests on their creative journeys to demonstrate for students how being a multihyphenated artist makes storytelling in all media more inclusive and representative of our globalized world.
Students will have the opportunity to interact with Leonard, Wagner, and San José, as well as have some of their questions answered in the Q&A with Kaling, who has additional connections to SDA. Her acclaimed Netflix series Never Have I Ever features SDA faculty member Alexandra Billings (Transparent, The Conners) and 2022 USC alumnus Jaren Lewison. A prolific executive producer and Emmy nominee, Kaling is the genius behind HBO's The Sex Lives of College Girls, created and starred in The Mindy Project, and this year won a Tony Award for producing the groundbreaking new Broadway musical A Strange Loop.
Throughout the academic year, a total of ten masterclasses will be led by SDA faculty with special guests, on topics ranging from artistic entrepreneurship to directing and writing, as well as representation in casting, producing for stage and screen, and adapting IP. Faculty developing these sessions include actor and director Kate Burton (Gray's Anatomy, Scandal, The Dropout), among others.
Emerging technologies that empower artists in today's "creator economy" will also be demonstrated. That session, on multimedia storytelling, will be held at alumnus Rodric David's Thunder Studios, a leader in XR and metaverse entertainment. The entire series of masterclasses will have a strong diversity, equity, and inclusion (DEI) lens as SDA's students learn about the ways they can take a more active role by designing their own opportunities in the entertainment industry.
The USC School of Dramatic Arts fosters the talents of artist-scholars who are dramatically different – who are willing to imagine the future of the entertainment industry and bring it to life. Through an interdisciplinary, entrepreneurial education students develop the skills necessary to discover their unique voice and are exposed to diverse styles and multiple media. Students and recent alumni are supported by the School's unique Professional Development Center which offers career services and professionalization opportunities to help students establish and sustain successful careers as creators, performers and cultural innovators.
Finally, the Multihyphenate Masterclass series also kicks off a partnership between the School of Dramatic Arts and Dr. Stacy L. Smith and the USC Annenberg Inclusion Initiative. The partnership will draw on the Initiative's long-standing commitment to research and advocacy that advances diversity and inclusion in entertainment to directly benefit SDA's student body. "The Multihyphenate Masterclass series extends SDA's commitment to provide a 360-degree education to our talented students, including our efforts to develop professionals who are nimble, competitive, and immaculately prepared to be front runners in an ever-evolving entertainment industry," said Dean Roxworthy.