Ghosts of USC: A Historical Immersive Haunt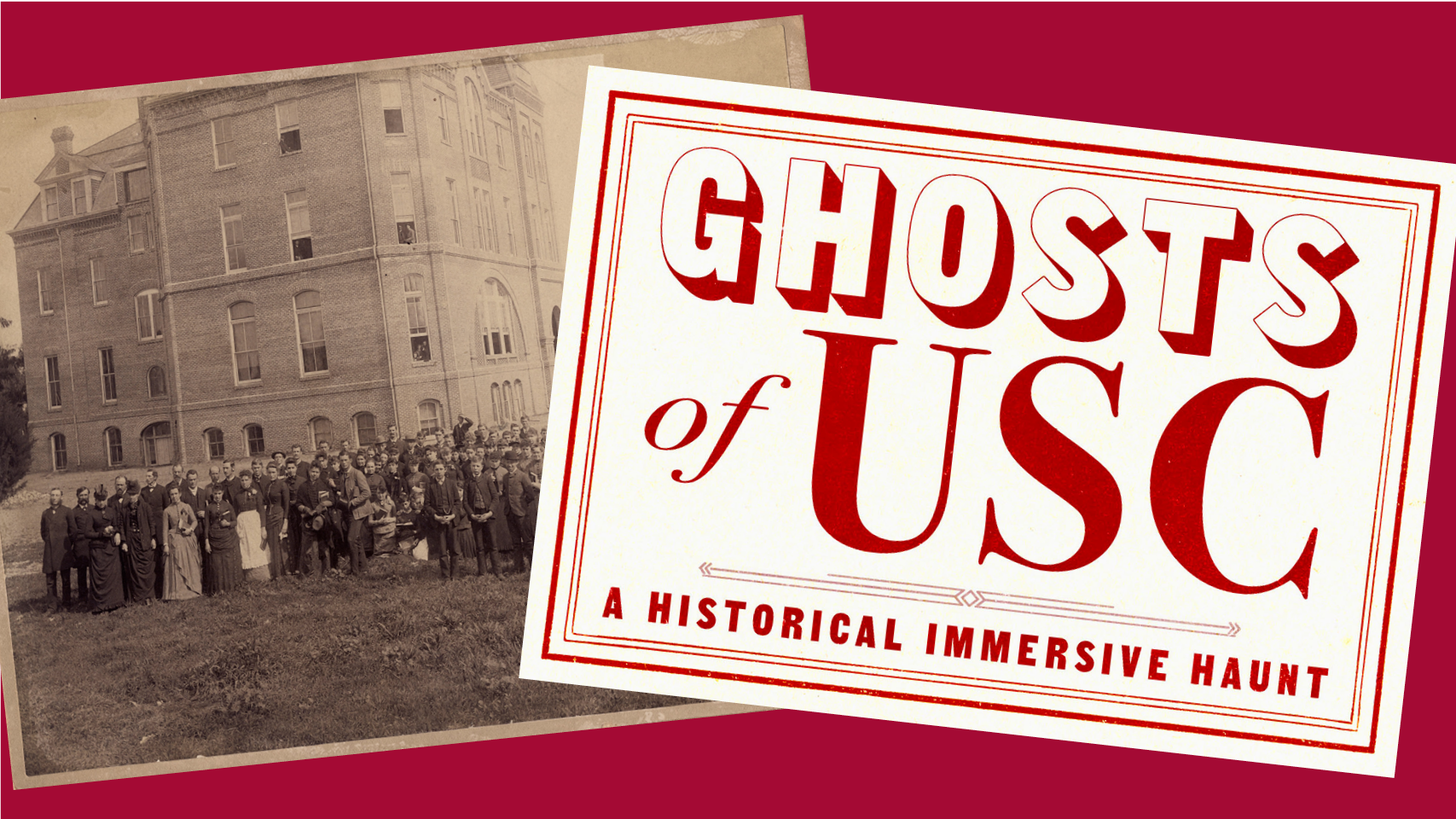 October 26–29, 2023
Kerckhoff Hall
Summary
Enter (if you dare) the enchanting-but-spooky Tudor Revival mansion just north of campus to experience Ghosts of USC. This immersive, walk-through theatrical event will transport audiences to 1880, when USC was founded, and to the explosive history of Los Angeles at the turn of the century. But beware: visitors from the other side may join as well. This innovative historical haunting is a collaboration between the students and faculty of the USC School of Dramatic Arts; guest artists from the award-winning Company of Angels, the oldest non-profit professional equity waiver theatre in Los Angeles; and students and faculty from the USC School of Cinematic Arts' brand-new Themed Entertainment program.
Performance Dates & Times
Thursday, October 26 at 7:30 p.m.
Thursday, October 26 at 9:30 p.m
Friday, October 27 at 7:30 p.m.
Friday, October 27 at 9:30 p.m.
Saturday, October 28 at 7:30 p.m.
Saturday, October 28 at 9:30 p.m.
Sunday, October 29 at 7:30 p.m.
Sunday, October 29 at 9:30 p.m.
We've gone digital!
In alignment with the University's commitment to sustainability, the programs for all of our productions will be available online. Audience members will be able to scan a QR code in the theatre, or visit dramaticarts.usc.edu/digital-programs to view or print the program. A limited number of printed programs will be available upon request.
Ticketing
Parking
Discounted parking is available for $15, except on football game days. Please inform the gate officer you are attending a School of Dramatic Arts performance and request the arts rate. On game days, parking is $40.
Content Warning
Please be advised that this production is a long-form narrative improvised theatrical event and as such it may or may not contain undefined triggering content, images, and/or sounds, around the subject of death and the afterlife.
Additional Information
Devised Project led by Corinne Chooey and Armando Molina from of L.A.'s Company of Angels
In Partnership with USC Visions and Voices