SDA Alumni Events Calendar
September 23: Career Series@SDA, featuring Neil Meron
Time: 7 p.m.
Location: Massman Theatre
Time: 7 p.m.
Location: Bing Theatre
Alumni Week 2019
Friday, October 18, from 2 to 3 p.m.
We welcome all alumni to join us for an SDA Open House and Backstage Tour in the Bing Theatre featuring special guest speaker and inaugural holder of the Alice M. Pollitt Professorship in Stage Management, Scott Faris.
Wednesday, October 23, from 6:30 p.m. to 10 p.m.
Please join us and participate in one of the following: Acting Refresher Workshop, Career Workshop and Film Screening all taking place at Legendary Studios (Burbank, Calif.)
Stick around and join us for our Fall Alumni Party where you can reconnect with your fellow SDA alumni and professors. This reception will also take place at Legendary Studios and immediately follows all workshops.
Time: 7 p.m.
Location: Bing Theatre
---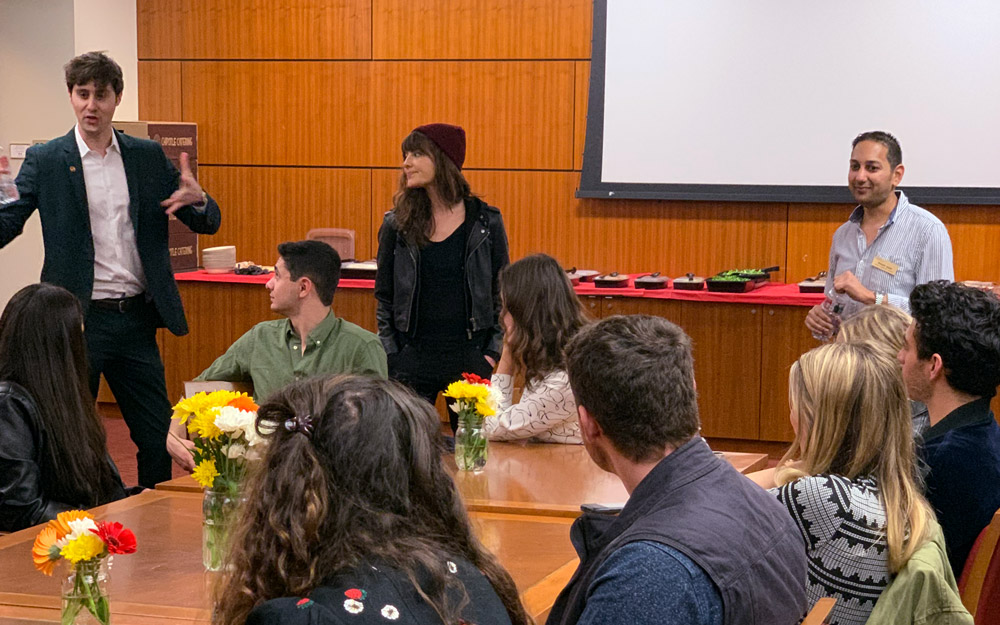 Career Mentoring Program
The School of Dramatic Arts has launched its inaugural Career Mentoring Program! This program is designed to assist current senior-level SDA students with professional growth and career exploration. We are looking for alumni to serve as Career Mentors and if interested, please contact Alfred Magallanes at alfredm@usc.edu.