SDA Alumni Events Calendar
Boundary and Consent Workshop for Intimacy on Screen – with Mia Schachter
Tuesday, February 18 | 7:00 p.m. | MCC 107
Join us for a Consent and Boundary Workshop for the Screen with Mia Schachter! Shachter is practiced in creating and nourishing a safe environment, and attuning to the needs of individuals while performing intimate and/or sexual scenes on film or television. Some of the crucial skills that she offers on a set — so that actors can do their best work — include gently getting and gauging consent before a scene and on an ongoing basis, reducing feelings of shame, discussing intimate and sexual details of a text/scene, and navigating delicate and triggering territory. Some of Schachter's credits include: Insecure; Perry Mason; Party of Five; Love, Simon; and Euphoria.
The VO Pros Explain it All
Wednesday, March 25 | 7:00 p.m. | PED 207
Join some of the top voiceover professionals in animation and video games for an intimate chat about the inner workings of a hugely popular—but less understood—side of the entertainment industry. The group will discuss how to break into voiceover, current trends, common mistakes and how to stand out in this business. They'll also answer all your burning VO questions in an extensive Q&A, all in PED 207. Don't miss it!
---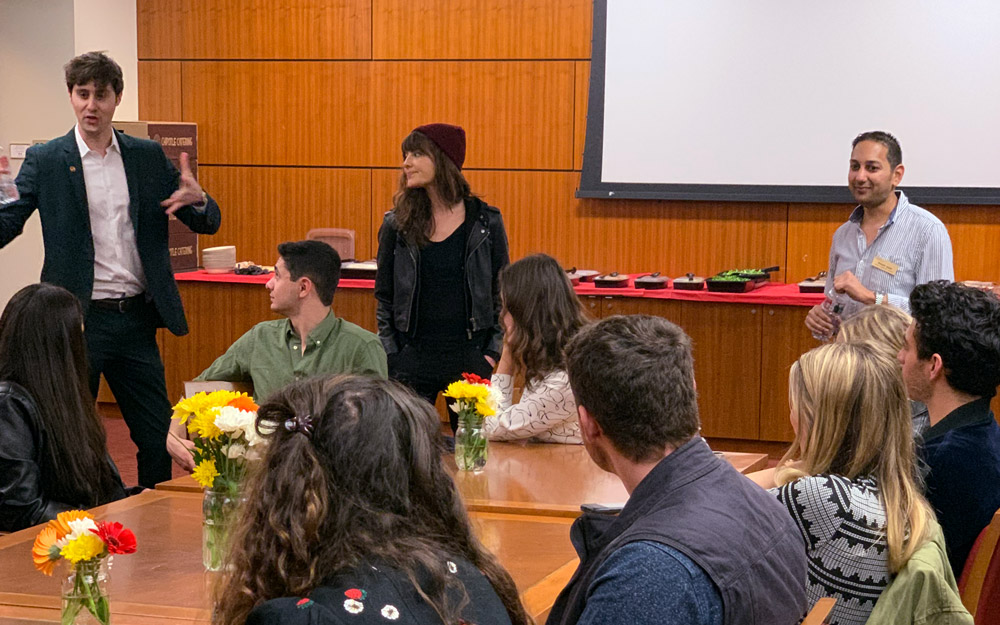 Career Mentoring Program
The School of Dramatic Arts has launched its inaugural Career Mentoring Program! This program is designed to assist current senior-level SDA students with professional growth and career exploration. We are looking for alumni to serve as Career Mentors and if interested, please contact Alfred Magallanes at alfredm@usc.edu.