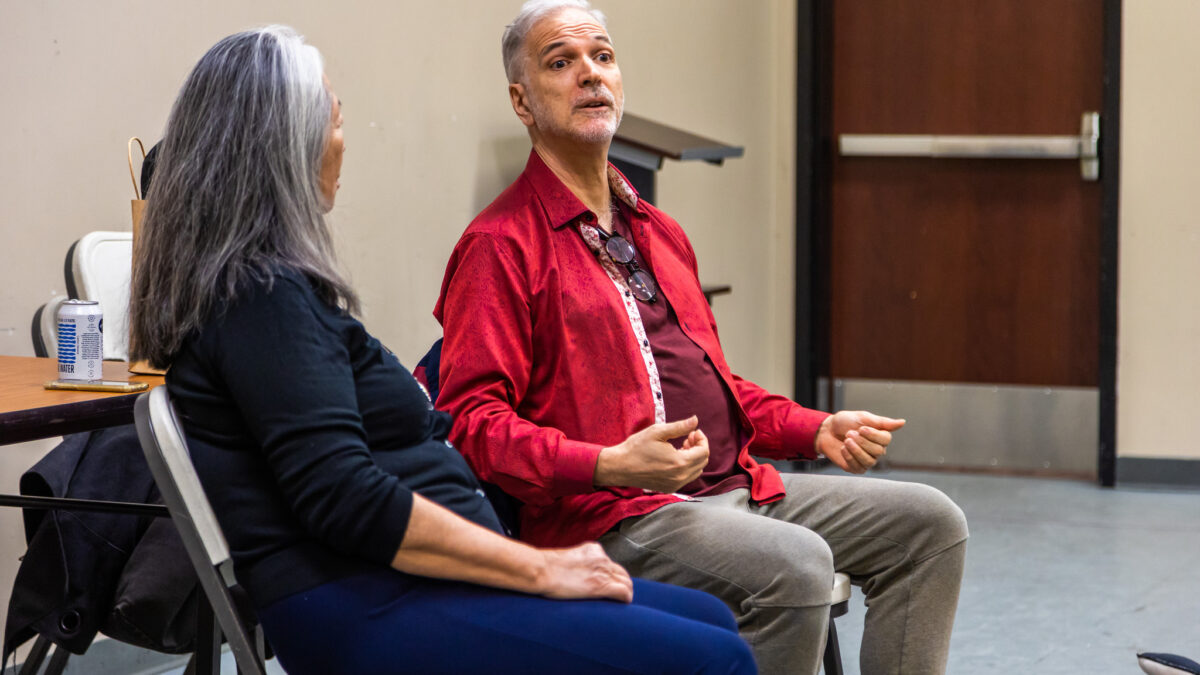 In early April, SDA hosted "Voice & Voiceover," the eighth installment of its groundbreaking Multihyphenate Masterclass series. The Masterclass was an interactive workshop in two parts and featured true multihyphenate professionals using their voices in the arts and entertainment industries.
The first part, hosted by SDA Professor and voice expert Natsuko Ohama, took the form of a vocal workshop with celebrated voice and speech innovator Louis Colaianni. Colaianni is a professional voice, speech, dialect and text coach and inventor of the Phonetic Pillow, an award-winning tool for approaching vocal performance and voice in acting.
Colaianni took the participants through a series of creative exercises aimed at finding new modes of expression for the voice.
Students and alumni enthusiastically complied, finding that the exercises helped them engage with their bodies and voices in new ways.
Colaianni also encouraged the audience to find their own authentic voice and stressed the importance of courage in using one's voice as an actor.
Professor Ohama agreed.
"It takes a lot of courage because there are so many thoughts about how they pronounce their words, the culture they come from, their accent—a constant bombardment. It takes a lot of courage," she said. "I think we need to build our stamina and strength, not to change, but to really feel the authenticity of where you come from."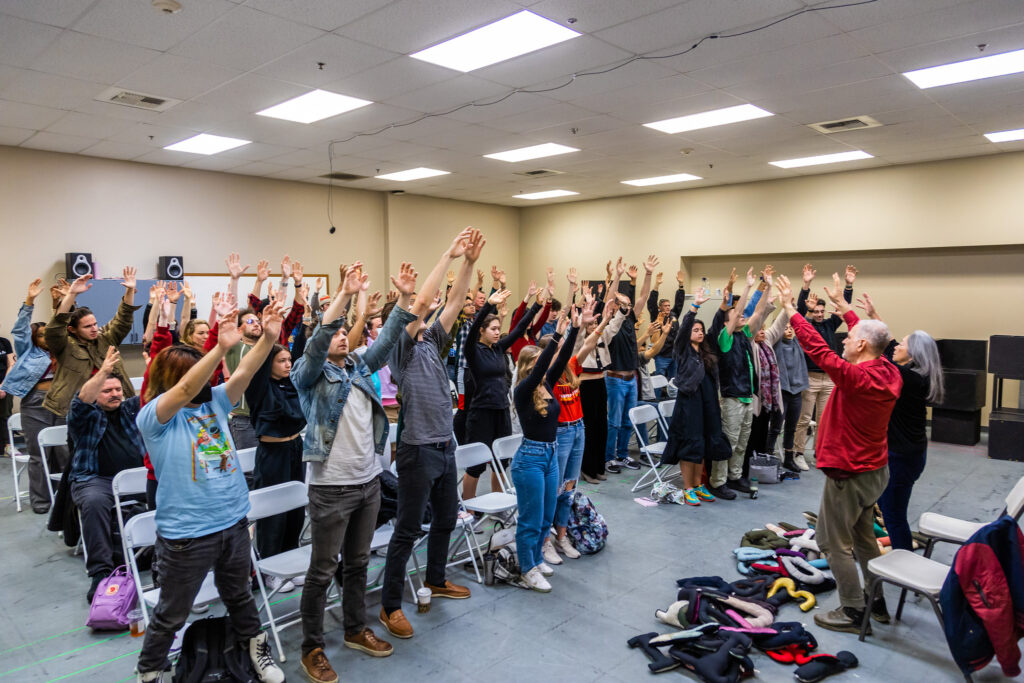 Part two of the Masterclass was hosted by SDA alumnus and professional voice actor Ben Giroux (BA '07) and focused on practical aspects of pursuing a successful career in voiceover. Giroux spoke with a panel of two guests, both SDA alumni, who represented disparate genres of voiceover work: Kristin Condon (MFA '09), a professional voice actress who narrates audiobooks, and Sabrina Fest (BA '18), a voice actress who works in dubbing English tracks for foreign films.
The discussion covered a wide range of topics, from how to record a commercial voice reel to which brand of microphone to buy, serving as a comprehensive how-to guide to making a career in voice acting.
Giroux encouraged audience members to find confidence in themselves and their abilities before launching into a career in voiceover.
"In voiceover, you're going to spend a lot of time by yourself being creative without a lot of immediate feedback," he said. "That's why I always advocate that it's really important to just be confident in your skill set because you're not going to have someone there all the time to say 'Hey, that was really good,' or 'Let's try it again.'"
Condon spoke about the particularities of making a career narrating audiobooks, which differs significantly from the sort of voice acting Giroux does.
"You have to love writers and books," Condon said. "You're getting inside the brain of a writer and you're spending a lot of time with that writer. It's really only you in this writer's world. It's this very intimate relationship."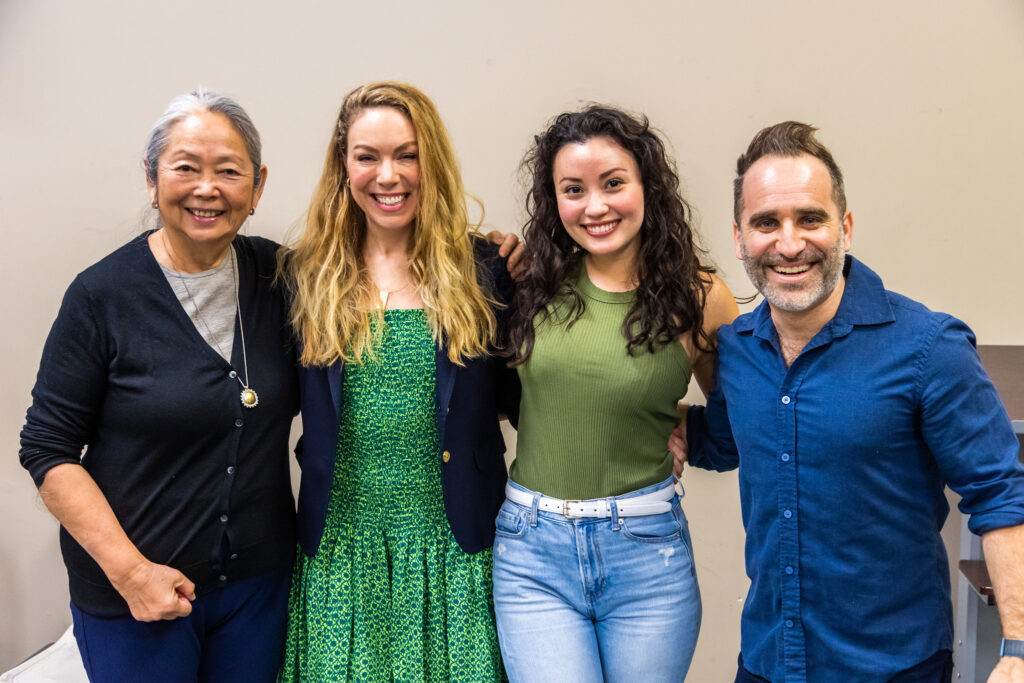 Fest took the audience through the audition process for landing dubbing work.
"Once you go into the callback, it's karaoke!" she said, to laughter from the audience. Fest described being behind the microphone, watching the film or television episode on a big screen with the words highlighted underneath. "You have to see how the actors are portraying it. How their faces are, how big of an inhale they take."
Fest, who has provided dubbing for films and series in multiple languages, including Korean and Spanish, stressed that learning a second language may give aspiring dubbers an edge.
"If you get lucky so that you are auditioning where you do know the language, when you're auditioning, maybe try to translate it in your brain," she said. "Because then you'll know the cadence of how that language is supposed to sound."
Even Giroux took a moment to appreciate the huge range of opportunities and skill sets in the field of voiceover. "We're in the same field, but our approaches to the text are completely different based on the genres of voiceover we're doing," he commented, and the other panelists agreed.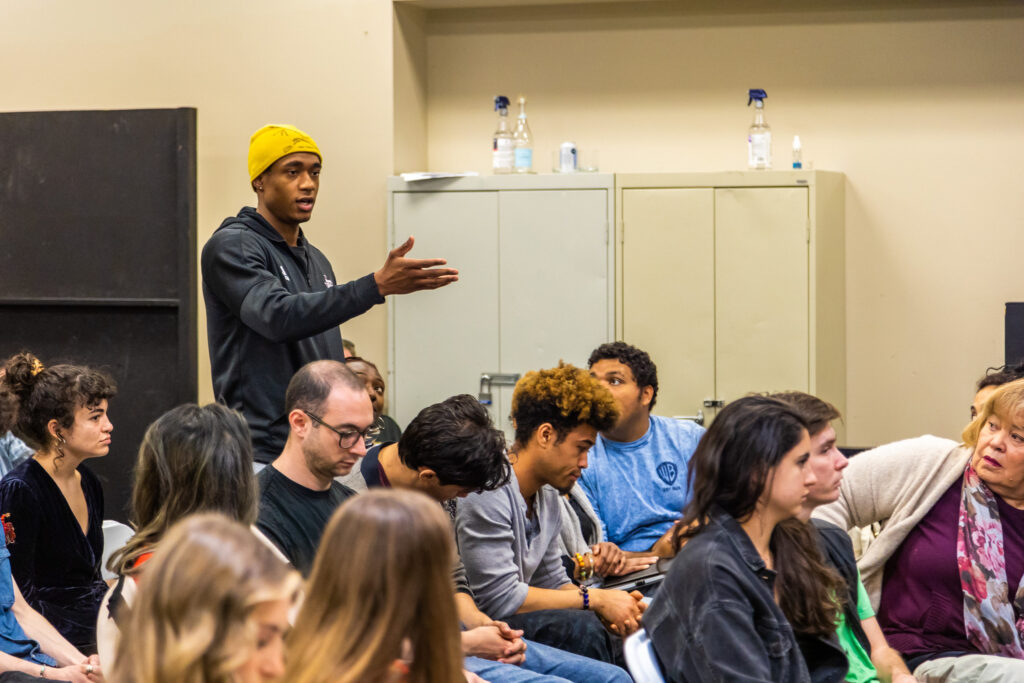 Each workshop was followed by question and answer sessions from the audience. While the two parts of the workshop covered an enormous range of topics related to voice work in acting, one theme that recurred for each of the panelists was the need to find the courage to be true to one's authentic and unique voice in the industry.
"Go to your fear, it's your asset of gold," Colaianni said. "If you look for the relief of it, you may find courage."
Nearly an hour later, Giroux echoed the sentiment.
"Start absorbing that and start thinking about what would be applicable to your voice," he said. "Figure out what makes you specific and unique and lean into it."