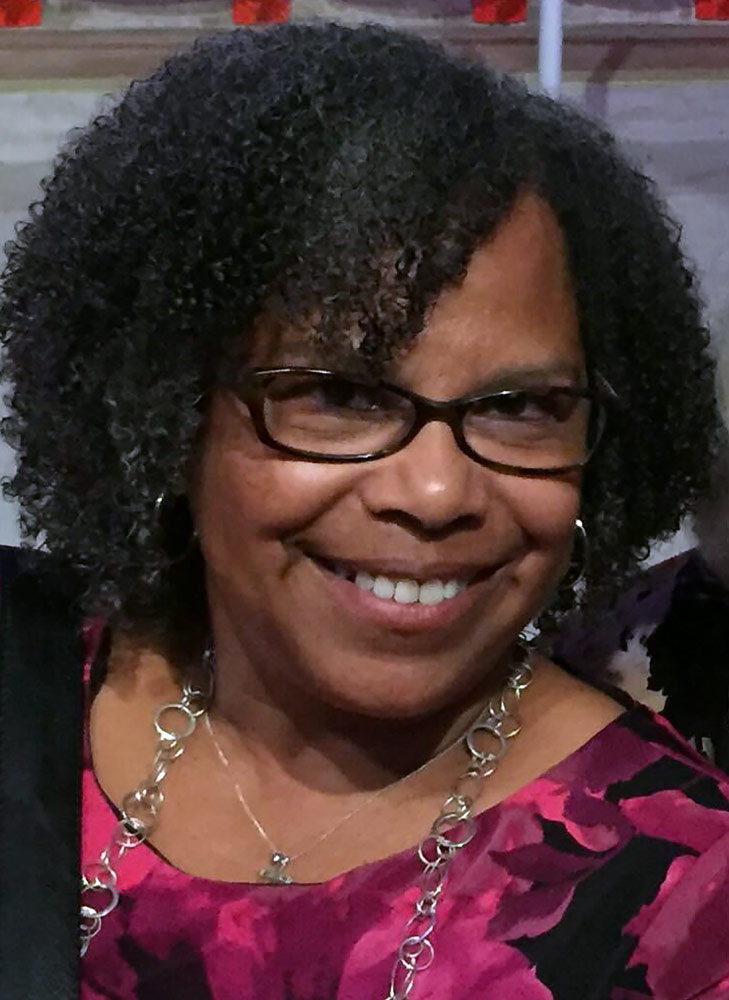 After more than 40 years at USC — including 28 as associate dean of business affairs for the School of Dramatic Arts — Virginia Ross will take a third shot at retirement this spring.
In early 2020, Ross was preparing to say goodbye when the COVID-19 pandemic hit — followed shortly thereafter by the news of a search for a new dean. At such a chaotic and uncertain moment, SDA couldn't afford to lose the person many refer to as the School's rock.
"I went to Virginia and I just said, 'I need you,'" said Vice Dean Lori Ray Fisher. "She said, 'Of course.' That's who Virginia Ross is. She was so generous in deferring her retirement. Her commitment, love and compassion for her job — especially for her colleagues — is unmatched."
Ross and Fisher worked collaboratively over the past two years to shepherd the School through one of its most challenging periods. Ross' experience was vital in helping SDA keep its programs running, support virtual classes, develop a prospectus for the next dean and make the tough financial decisions necessary to keep the School on solid fiscal footing. She's also overseen hiring of her replacement and the installation of a new financial system that went live this summer.
"Virginia's been invaluable to the School for a long time, but particularly this past [two years]," Fisher said. "We've been in the trenches together for more than 30 years here and I know I wouldn't have been able to make some of the toughest financial decisions this past year-plus without her."
For Ross, her willingness to stay came down to supporting the people she's grown to care about deeply.
"The thing I've valued the most working at USC has been all the people I've met and had the pleasure to work with," Ross said. "They say people come into your life for a season. Well, I've had a lot of great seasons here at USC. I've seen people grow up, get married, have kids, watch their kids graduate, lose parents, lose loved ones. It's been a family. We've shared in the joy and we've shared in the grief."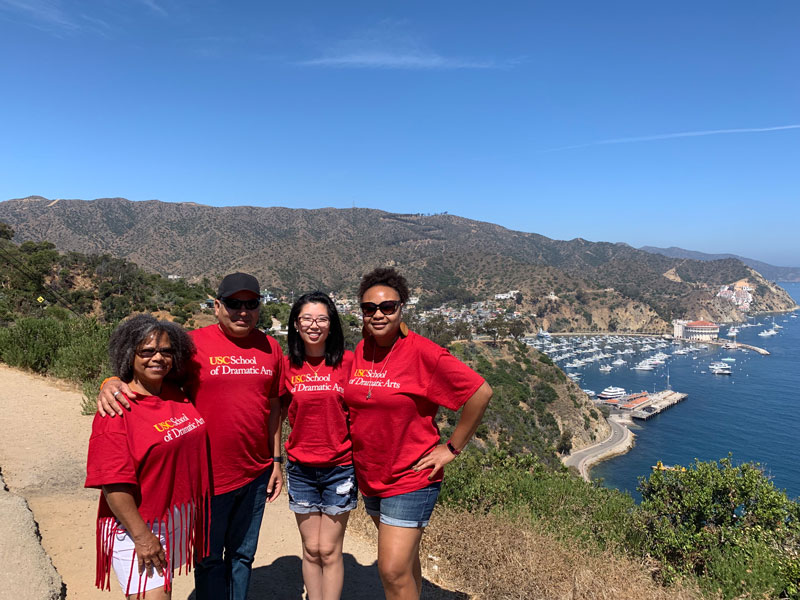 Crystal Balthrop has spent many seasons alongside Ross. Back in 1996, Ross hired Balthrop as a student worker. The two have worked together nearly ever since.
"I was a first-year student when she hired me, and what stands out is that she didn't just want me to come answer phones," Balthrop said. "She expected a lot out of me. She made me dig in, do payroll and learn financial processes because it would give me skills for the future and real accomplishments to put on my resume."
Today, Balthrop is a business administrator and human resources/payroll coordinator. But even earlier in her career, Balthrop said Ross never felt like a boss.
"It's always been more of a friendship," she said. "She never treats you like a subordinate. She puts others on equal footing even when she has all the status. That's one of Virginia's talents — making sure people feel valued and part of the team. And even in the most stressful times when we all think the world's going to fall apart, she always stays level-headed. I'm so glad she was here during the pandemic. I don't know what we would have done without her!"
Ross has become well-known throughout the School for her candor and her caring, leading many to seek her out for advice — whether professionally or personally. Indeed, even beyond her financial stewardship, Ross is proudest of being a mentor and helping to establish a family-like atmosphere at SDA.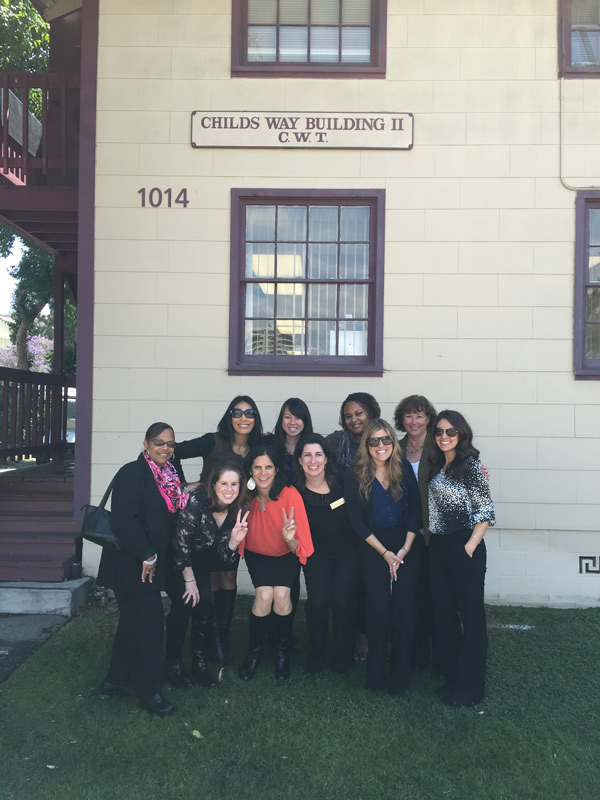 "I think it's all about being honest with people and asking the right questions to lead them to the right conclusions," Ross said. "I always try and get people to understand their worth and their value. We have a lot of long-term employees here and I think that says a lot about how special this place is. It's about making people feel vested, worthwhile, valued. Like they're a vital part of what we're building. I hope I was part of creating that environment here."
Ross' retirement will take effect in early spring. After that, she plans to get more involved in her other passions, including community outreach ministries, genealogy research and maybe even some playwriting. Yes, SDA has rubbed off on her through the years.
And while Ross will be sorely missed at USC, her legacy is secure.
"It's hard to imagine SDA without Virginia, not only because of her long tenure with us, but also because her wisdom and sense of humor are indispensable to running a drama school in a research university setting such as USC. I will always remember Virginia's warmth and patience with me since I became dean and am hopeful that she will answer my calls for many years to come!" Dean Emily Roxworthy said.
"She been such an institution here, a rock for so long," Balthrop added. "I'm glad she's getting some attention now. She doesn't need the spotlight. She's always silently doing her work in the background, making sure the ship doesn't sink, as we like to say. And she's done it with such grace and humility. She's always made sure we're in good shape, allowing this School and its students and faculty to do what they do best."
---
Postscript: An Elvis claim to fame

Did you know Ross was the inspiration for one of Elvis Presley's biggest hits? Well, maybe….

As a little kid, Ross loved Elvis so much that she wrote letters to him through his fan club.

"Oh, I had the biggest crush on him," Ross said. "And I signed my letters 'Buttercup' because that was my nickname, what my family called me."

And then?

"Well, then Elvis puts out 'All Shook Up' right after he got my letters," Ross said.

Listen to the second verse carefully and you'll hear the line: 'I'm proud to say that she's my Buttercup/I'm in love, I'm all shook up."

"So, of course I thought, 'Oh my gosh,'" Ross recalled with a laugh. "Elvis Presley wrote a song about me! And he loves me! I was pretty convinced of that for a while."

Now that's a story for the stage.