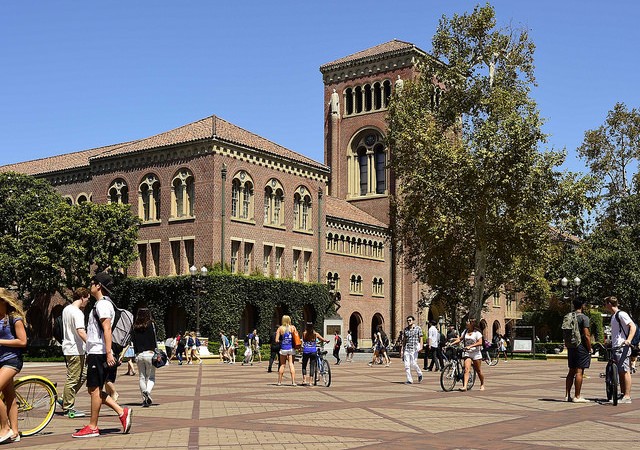 The USC School of Dramatic Arts is excited to announce the creation of its first-ever Alumni Leadership Council (ALC). Members of this group represent the diverse fields of study and professional experience of our unique and exemplary alumni base. Created by Dean David Bridel, the council is only one of the ways the School is making alumni relations a priority. From yearly networking events to more frequent alumni programming to a new exclusive email newsletter — the School of Dramatic Arts supports, encourages, and champions the wide-ranging accomplishments of its alumni in all fields. "The School is excited to energize and engage alumni and celebrate their time at SDA and beyond," notes Dean Bridel. "The Alumni Leadership Council will do much to help us — and its creation symbolizes a new chapter in our alumni relations."
Members of the ALC will serve as ambassadors of the School and will provide council and advice on alumni communication, engagement and fundraising strategies. In addition to a financial commitment, the members provide mentorship to SDA graduate and undergraduate students, and help find ways to reach the School's financial and academic goals.
The inaugural chair of the Alumni Leadership Council is Alexander LoCasale (BFA '05). LoCasale is director of business affairs for Gener8 Digital Media Services, where he maintains the company's client base and business strategy in new media, alternative distribution, and feature films, including: Hunger Games: MockingJay Part II (Lions Gate), Pan (Warner Brothers), and Batman vs. Superman: Dawn of Justice (Warner Brothers). No stranger to the USC alumni community, LoCosale has served on the USC Alumni Association Board of Governors, both as a representative for the School of Dramatic Arts and as Chairman of the Board of Governors Marketing and Advertising committee. As chair of the ALC, he will also serve as an ex-officio member of the School of Dramatic Art's Board of Councilors.
The first meeting of the Alumni Leadership Council is scheduled for later this semester and we will continue to inform you of the council's progress.