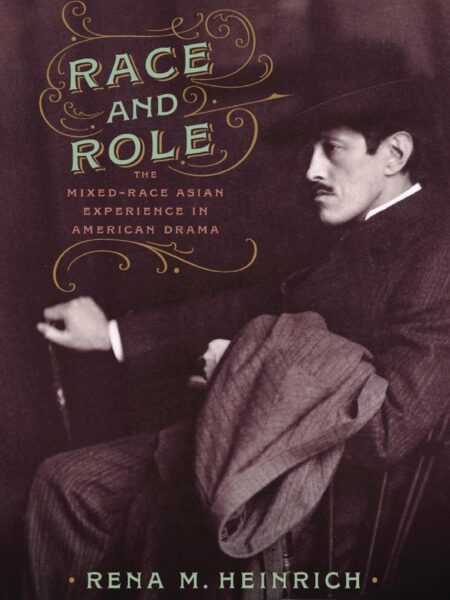 Race and Role: The Mixed-Race Asian Experience in American Drama, the new book by USC School of Dramatic Arts faculty and Chair of Dramatic Writing & Critical Studies Rena M. Heinrich, explores the until-now overlooked corpus of playwrights and performers portraying mixed-race Asian characters in North America dating back to the nineteenth century. The book has filled a crucial gap in ethnic studies and theatre studies scholarship, which have generally focused on Asian playwrights as a monolithic category and have ignored the rich body of work about mixed-race Asian people and characters.
Heinrich, who is herself a mixed-race scholar, director and actor, says that her interest in the work was deeply personal.
"I would run into other actors who were mixed-race, and we would talk about getting the same sort of questions and coming up against the same challenges," Heinrich said. "There's actually a lot of us. There must be playwrights who are writing about these things. Where are these playwrights, where are these roles? Who's telling those stories?"
In her book, Heinrich delves into the lives and works of fascinating historical characters like the playwrights Sadakichi Hartmann and Winnifred Eaton, as well as more contemporary artists like USC Distinguished Professor Velina Hasu Houston, Francis Ya-Chu Cowhig and Christopher Chen. Throughout the book, Heinrich examines how these writers' artistic output—the plays they put on stage—melded with the history in their personal lives.
Heinrich's research offered rare opportunities to connect to these literary ancestors, which Heinrich said gave her a feeling of community.
"It's so important that we know who our ancestors are, that we hear different voices on stage," Heinrich said. "I truly feel like I have ancestors and that I'm not alone."
Far from a work of dry scholarship, the lives of the playwrights Heinrich examines are often as colorful as the characters they write for the stage. Heinrich recounts the time that Hartmann, a Japanese-German playwright, nearly burned down the city of San Francisco trying to produce a realistic fire for one of his plays. She recounts the story of Eaton, who was locked in a ferocious legal battle after seeing parts of her work stolen by the producer of Madame Butterfly. And she draws attention to the irony of a former president claiming he could "shoot somebody and I wouldn't lose any voters" mere weeks after Christopher Chen's play Mutt explored the idea of a multiracial serial killer on the path to the U.S. presidency.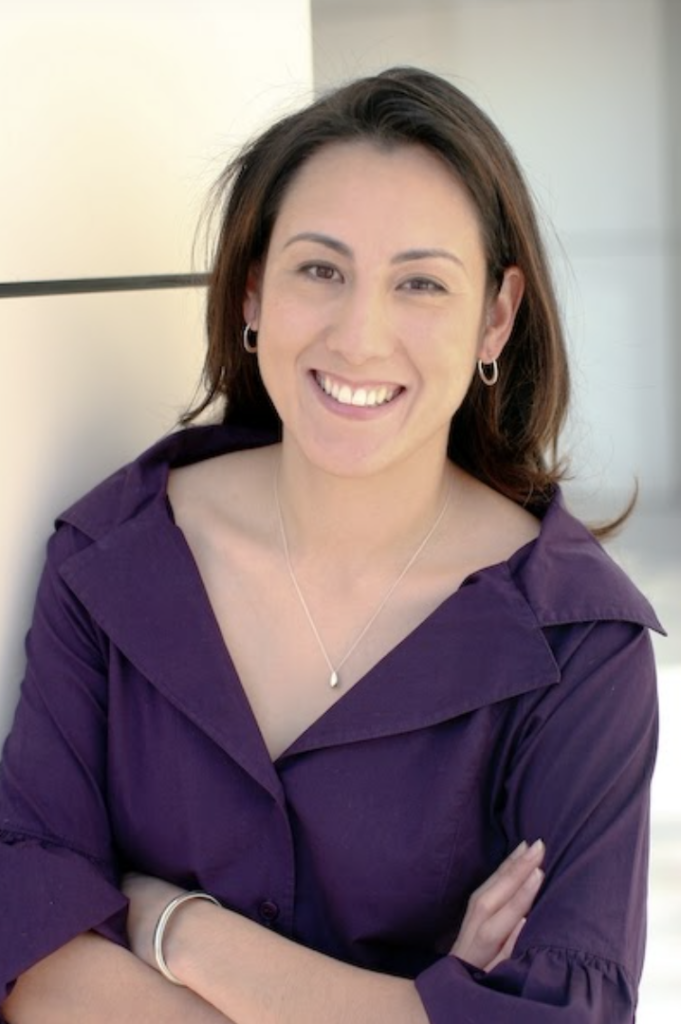 Shapeshifting in life and onstage
In her book, Heinrich explores two important concepts: "double-liminality" of the mixed-race Asian experience, and the ability and necessity of mixed-race people to "shapeshift" as society and their surroundings change.
Heinrich says that mixed-race people are "doubly liminal" because they are not totally accepted by either monoracial group.
"When you're liminal to something, that implies that you're on the outside of something, but you have this other room behind you that you're actually in. Whereas, if you're doubly liminal, you can never leave the doorjamb," Heinrich said. "Someone who is mixed-race is seen by either monoracial group as not being 'full.'"
The concept of shapeshifting is examined throughout the book as well. As opposed to the traditional idea of "passing," which implies a desire to be perceived as white, "shapeshifting" is the ability for mixed-race people to shift their identity between two or more identities. Heinrich points to Velina Hasu Houston's early play Thirst as a major turning point for multiracial portrayal in the theatre. Thirst portrays a mixed-race Asian American character, as well as her two sisters, who are "fully" Asian. When first produced, it was accurately cast, with a mixed-race actress playing the lead role.
Heinrich viewed videos of that performance as part of her research and was astonished to see shapeshifting portrayed onstage.
"You can see that actor shapeshifting right before your eyes," Heinrich noted. "You can tell that she's perceived as 'white' when she's with her sisters, and you can tell she's perceived as 'Asian' when she's with her white boyfriend. To see that early intervention in the 1980s, before the big grassroot movements of mixedness happened in the 90s—I thought that was quite significant."
The concept of shapeshifting can also be seen throughout the playwrights' lives. Sadakichi Hartmann, for example, leaned on his Japanese identity when it was commercially popular, but renounced it entirely to escape the horrors of internment.
"After performing Japaneseness his entire life, Hartmann then went on to say, 'I thought my mother was Korean,'" Heinrich explained.
Heinrich believes that her book merely scratches the surface of a much larger body of mixed-race Asian American theatrical work yet to be examined.
"I just scratched the surface. There are so many playwrights I didn't even mention or talk about. There's two, three more volumes that we could do."
The project has led Heinrich to feel a sense of community with other mixed-race Asian American playwrights and performers. She hopes that this research will help a younger generation of mixed-race scholars and artists better understand their community and theatrical lineage.
"Part of the impetus for writing the book was to be able to tell the younger generation: You do have ancestors who are mixed-race, who were involved in theatre, who were significant trailblazers," Heinrich said. "That's what I wanted to do with the book."