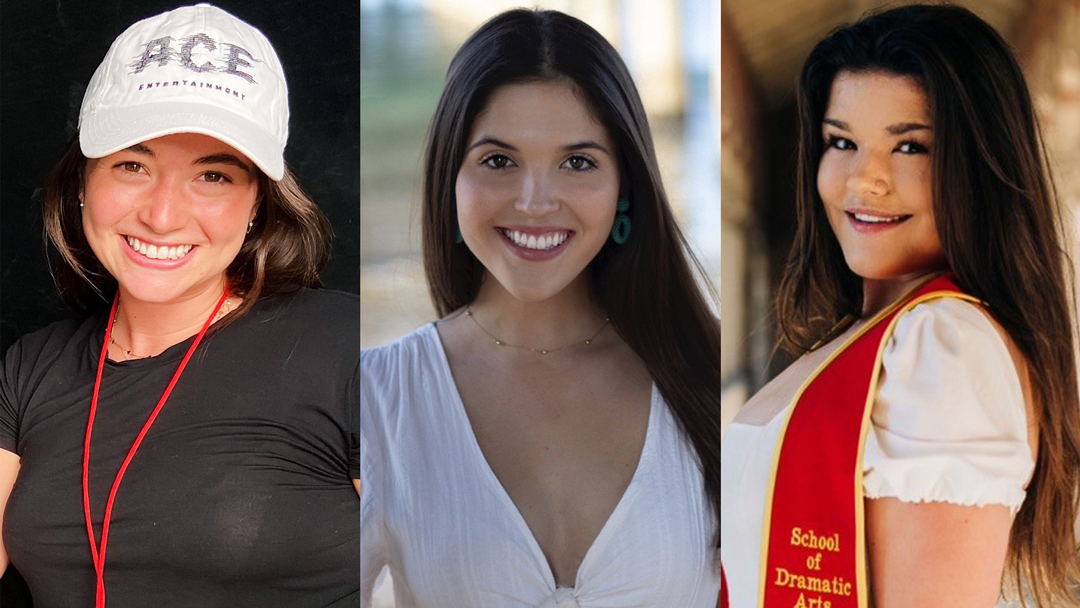 For many college students, internships provide invaluable work experience and networking connections, and can sometimes lead to career opportunities after graduation. For Lauren Cole BA '20 of Ace Entertainment, Isabella Dake BA '20 of Invisible Narratives and Anastasia Zavodnick BA '21 of Intuition Productions, this proved true for their experiences as interns while students at the USC School of Dramatic Arts. Now, the recent graduates oversee their own intern populations at their respective companies and often look to the SDA Professional Development Center's internship program to hire fellow Trojans. As alumnae who have found employment through their internships, we asked the three separately to share about their experiences, what they look for in interns and more in this question-and-answer interview.
About the alums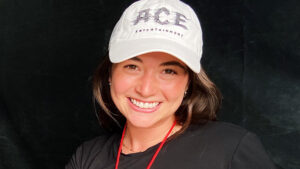 Lauren Cole BA '20, who graduated with a theatre degree and an entertainment industry minor, is a coordinator at Ace Entertainment. Cole spent her time at USC immersed in the entertainment industry, utilizing classes and internships to learn and grow. She spent her first year out of college working for Film 44's head of Film and Television, and has spent the past year working for the president of Ace Entertainment. Cole is passionate about storytelling across all forms, and is particularly drawn to coming-of-age stories centered on young women from all walks of life.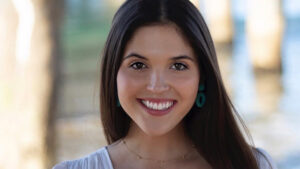 Isabella Dake BA '20, who graduated with a theatre degree with an acting emphasis and an entertainment industry minor, works as chief of staff at Invisible Narratives, a next-gen shopping and entertainment company that works with highly influential talent to create premium content and exclusive drops. She works closely with the CEO and with the digital talent department. Dake has always been drawn to creative pursuits and is grateful to work at a start-up where she can innovate and problem solve with a team every day.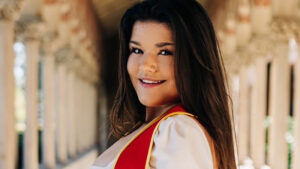 Anastasia Zavodnick BA '21, who graduated with a theatre degree as well as cinematic arts and entertainment industry minors, is a creative executive under Keri Selig at Intuition Productions, which has projects set up at Netflix, MGM, Amazon, 101 Studios and Warner Bros. She is also an established script reader with experience reading for multiple production companies, festivals and competitions. She has read and consulted on scripts that have circulated at prestigious festivals such as TIFF, AFM and AIF. A horror fanatic, she has interned in development at the top three horror companies in Hollywood.
---
Could you share about your journey from student internship(s) to your current role?
Cole: Through internships at production companies, studios, and agencies, I gained valuable insight into the entertainment industry. I created meaningful relationships at my internships, and kept in touch with my supervisors. When I graduated in May 2020, one of my former bosses hired me to be his assistant.
Dake: I started interning at Invisible Narratives my junior year and had such an amazing experience working in the start-up environment. I was so grateful when the team wanted to keep me on and was able to negotiate a full-time summer job with them before my senior year, then was officially hired after graduation. I've gone from intern to assistant to the CEO to Chief of Staff. I learned that at such a small company it's important to identify areas where the company needs support and do your best to problem solve and become a leader in those areas.
Zavodnick: Where I currently work was actually my first internship in the entertainment industry ever. I went into my development internship at Intuition really unsure of what it was exactly that I wanted to do in the industry and, after about my first week there, I knew development was where I wanted to be and what I was good at. I used that first internship experience to land other internships at Blumhouse Productions, Ghost House Pictures and Vertigo Entertainment (I'm a big horror lover!) but always kept in touch with my boss, Keri, at Intuition. My final semester at USC, Keri's assistant was leaving her and so she reached out to me to see if there was any way I could fill the role. I was able to work it out with USC to gain internship credit for working a full-time job and from there I was able to launch into my career early. After about seven months of being an Executive Assistant I was promoted to a Creative Executive and now I get to bring in and work on my own projects.
How have you used your degree in your current position?
Cole: I have relied on the SDA and SCA network as so much of the industry is 'the hands you shake, not the grades you make.'
Dake: My theatre degree helps me every day. My confidence in my own voice and ability to present my ideas is definitely something I gained through acting classes. I am constantly presenting and pitching the company to potential partners, which feels like storytelling or like a performance. My SDA classes included a lot of creative analysis of plays and literature, which I use every day as I read and recommend scripts. I have also reached out to and collaborated with actors I met in SDA to work on some of our company's short-film projects.
Zavodnick: So much of my job is figuring out how to crack stories and find a direction/angle to transform a book, article, or even just an idea into a fully fleshed out world that can sustain itself for multiple seasons of television or as a feature film. In that regard, I've found that I use what I learned in my critical studies courses at SDA the most in my day-to-day work. Being able to break down a script, its structure, characters and themes is an invaluable skill for my line of work, and I attribute much of my success in that to my critical studies courses. Also, I'm sure you have all heard of the "Trojan Mafia" and I'm happy to report it is alive and well in the film/TV industry. I cannot tell you how many times I have been able to strike up a conversation/bond with other executives and people who are even higher up than I am all because we both went to USC. I've built some incredible, career-changing relationships within my network just by mentioning the fact that I'm a Trojan!
What skills or experiences did you gain from your internship(s)?
Cole: My internships completely prepared me for my first job. I had learned and practiced the necessary skills to support a Hollywood executive, which allowed me to hit the ground running in my first job.
Dake: The most valuable thing I learned from my internship was how a work environment in the entertainment industry functions. It's very different from any workplace experience I'd had on campus or at a prior job, and it was great to get this experience and exposure while I was still in school.
Zavodnick: In the way that my classes at SDA and SCA prepared me for the creative side of the industry, my internships prepared me for the business side. Working in development really is a 50/50 split of creative skills and business skills. Being able to listen in on phone calls that my various bosses took with studios, partner, agents, etc., helped me learn a lot of the vital terminology I needed starting my first job, as well as just the way deals are made.
Now that you're hiring/working with interns, what do you look for when students apply?
Cole: Students who are enthusiastic and eager to learn. The students who stand out have done their research on the company and the type of material that we make. I focus less on prior work experience, as I remember the difficulties of building my resume.
Dake: I look for students who are involved in activities of some kind on campus or elsewhere. However, I mostly look for students who are ambitious, eager to learn, and have a no-job-too-small, self-starter attitude. I know that sounds obvious, but it's very important for this to come through in an interview or cover letter.
Zavodnick: The main thing I look for is someone with a point of view who knows how to articulate what they like and don't like about story and why.
Why do you hire or encourage SDA students to apply to internships at your company?
Cole: As a former SDA student, I am excited to connect with current SDA students and mentor them. I hope that our internship program provides students' knowledge that can be applied in a multitude of directions.
Dake: The Trojan Family is real! I want USC students to succeed, and I trust that they are smart, driven and hardworking. Plus, our company is growing and really diving into the world of new media, which is where I believe the entertainment industry is headed. It's a great place to learn!
Zavodnick: Having interned for the company that I now work for, I can speak from experience that our program is truly different from any other internship program. I loved each and every one of my internships and gained valuable knowledge from all of them, but Intuition was truly the only internship where I got to actually be involved with the day to day of the company. I always advocate for my interns to be put on meetings with writers, partners and other producers — because it's not only helpful for them to actually be involved in these types of meetings that they will ultimately be involved in later on in their careers, but it's also helpful for us and our partners/writers to hear notes from people who aren't just my boss and me.
Any advice to students when it comes to internships or working professionally?
Cole: Keep applying! Treat every internship like an extended job interview; go the extra mile — it will be noticed; start building your network with your peers and networks.
Dake: Be brief in your cover letters and express some opinion in them if you can. This always stands out! Also, be persistent if you didn't get a job and follow-up with the internship coordinator for the company before the next season of internships. Often the opportunity will be available to you the next semester!
Zavodnick: Look into companies whose work excites you and network, network, network! Also, talk to your peers who have interned at places you are interested in interning at and talk to them about their experience. The point of an internship is to learn as much as you can firsthand, so ask those questions. Remember, you are not just labor, your internship should be just as, if not more valuable to you than you are to them.
Reach out to your USC network and alumni! We always want to help you guys.
If students have any questions about our internship program or just working in development in general, I am always happy to chat and help in any way I can. Please feel free to add me on LinkedIn and reach out!