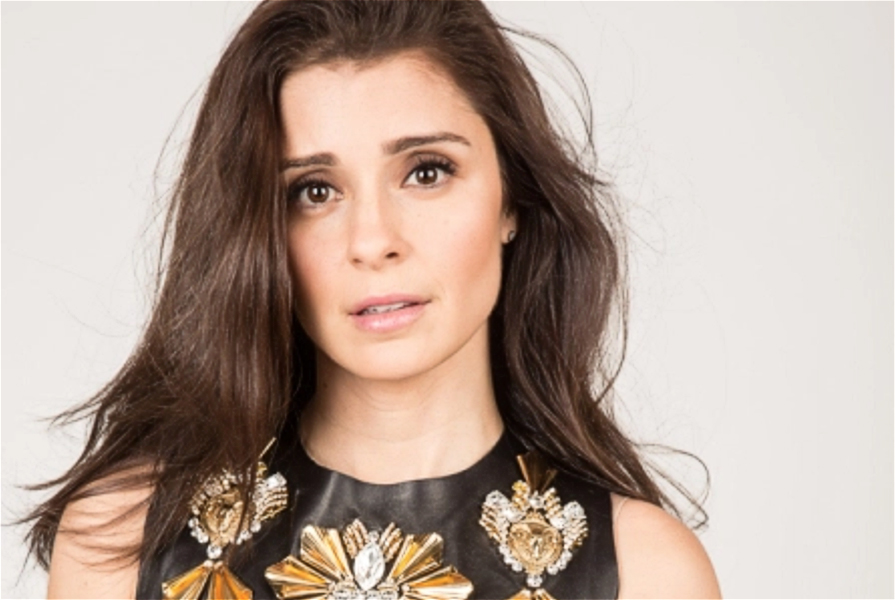 USC School of Dramatic Arts alumna Shiri Appleby (Roswell, Life Unexpected, Girls) remembers the day she was accepted to USC — her mom drove to her high school while classes were in session to deliver the news.
"I was so excited," Appleby remembered. "I had gone to so many of the football games growing up, and I loved it there. It was definitely the school that I had the best relationship with."
An actively applicable education
Appleby went on to attend USC and studied theatre and English. She remembered living in Pardee Tower and fondly recalled forming relationships with other students on her floor. Ultimately, she found that choosing a university in Los Angeles was a great way for her to continue her education while still frequenting auditions. In her early morning classes, she would dive head first into Shakespeare and other classics; in the afternoons, she would jet to auditions in hopes of booking her next big role.
Years later, Appleby boasts a robust resume as a successful actress. After landing the lead role in hit television show Roswell in 2002, she appeared in recurring and regular roles on Life Unexpected, Chicago Fire, and many more. Now, she's trying her hand at directing.
Most recently, she directed two episodes of the Roswell reboot Roswell, New Mexico (CW), and two episodes of Light as a Feather (Hulu). She also took the reins on four episodes of UnREAL (Hulu), which she also starred in, and on an episode of Pretty Little Liars: The Perfectionists (Freeform). Appleby's chops both in front of and behind the camera prove her mastery of studying script. Her USC courses, she said, gave her the critical reading tools she needed to analyze the language of her lines, and enabled her to see from the writer's perspective.
"The skill of dissecting the language and the full text still applies to both my acting and directing work," she said. "Before USC, I had no prior experience with Shakespeare, and I think the classes where we studied text were incredibly helpful."
Taking the lead behind the camera
The road to directing, however, was not easy. Even though Appleby had put in the hours in front of the screen, she faced adversity as a female candidate for the director's chair. But she was determined to do it; she shadowed directors and persisted for 10 years before someone said "yes" to her getting behind the camera.
"I had to shadow directors about six times," she said. "I would not take no for an answer. I knew I was prepared…and I wasn't going to let anybody's fears block me from moving forward."
One shadowing slot even earned her an acting arc on Girls, opposite phenom Adam Driver. Her chemistry with the cast on set sparked a four-episode run with Appleby onscreen as blind date/love interest Natalia.
"It's funny, because if I were auditioning as an actress I would never have gotten the job. In this case, diving in as a director actually served my acting career. I think it allowed everyone to see me differently, and gave me a new push in my career," she said.
She found eventually that the trick was to get her contemporaries to see her as a director with a vision — she already knew she fit the bill, she just had to get everyone else to see it, too.
"For me, it's about expanding my range. With acting, you have to be the right age, the right fit and the right look for the role. But with directing, if you're any size, any shape, any age, you can do it, as long as you can get someone to say 'yes,' " she said. "In the acting-to-directing transition, it's all about getting people to see you as somebody else. Since people already know me as an actor, I had to get them to see me in the director's role."
Now & next for Appleby
Currently, Appleby is preparing to direct an episode of Mixed-ish for ABC. She explains that directing is a different challenge than acting, but it's a welcome challenge that keeps her active.
"The biggest challenge I'm facing now is meeting with and using all my contacts. I'm continually pushing for more opportunities, even with my agents and managers. In this career, you're the boss, the entrepreneur. It's about keeping your career in perpetual movement," she said.
She's found that forming and keeping relationships has contributed the most to her success. Her advice to current students is to foster those relationships now, and use them to advance their careers early on.
"Start your career in college, when you have all of these creative people and connections around you," she said. "Get these people together and jumpstart your work. You'll never have more access to collaborators than right now, at the university."
She also emphasizes the value of that aforementioned grasp on language — the same one she honed when she was introduced to Shakespeare at USC:
"Learn to write. If you can come in with a script and a point of view, knowing that you can also act and direct and interpret language, you're going to have the most opportunity. People are looking for somebody who can do it all and give them a unique perspective," she said.
This year, look out for Appleby's unique perspective on Roswell, New Mexico Season 2, Episode 4 (airing April 6 on the CW) and on an upcoming episode of Mixed-ish on ABC.