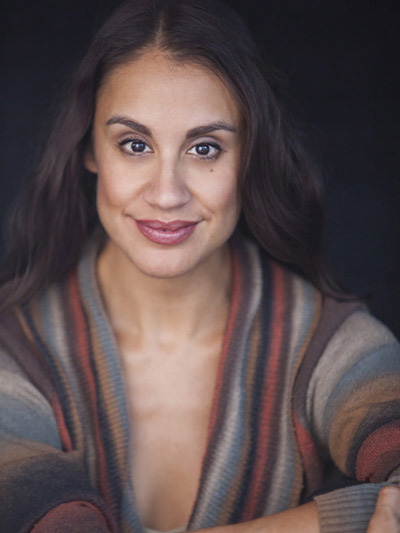 Moderator: Sabina Zuniga Varela, MFA Acting 2011
Sabina Zuniga Varela is an actor, director and educator, originally from New Mexico. She holds an MA in Special Education from the University of New Mexico and an MFA in Acting from the University of Southern California. Actor's Equity Regional Theatre credits include Bruja at the Magic Theatre; Mojada at The Public Theatre; Mojada: A Medea in Los Angeles; Portland Center Stage, OSF & The Getty Villa; Oedipus El Rey at The Dallas Theater center; Electricidad at The National Hispanic Cultural Center; Culture Clash's Bordertown Now at Pasadena Playhouse You Never Can Tell at CalShakes; Native Gardens at Cincinnati Playhouse; Culture Clash's Chavez Ravine at Kirk Douglas Theatre; A Christmas Carol at Dallas Theater Center; Water By The Spoonful at TheatreWorks; The Tenth Muse and The Heart of Robin Hood, OSF; El Nogalar at The Fountain Theatre: Still Life at NHCC. SAG-AFTRA television credits include Madame Secretary, Snowfall and American Crime. Awards: 2015 Lead Performance Award Los Angeles Drama Critics Circle as Medea in Mojada: A Medea in Los Angeles, 2015 Ovation Award Chavez Ravine Best Production. 2007 New Mexico Hispano Entertainer's Association: Female Performer of the Year for Still Life & The Magdalena Cantata
Panelist: Dan Shaner, Industry Liaison and Head of Career Center
Dan Shaner is an assistant professor of theatre practice in acting at the USC School of Dramatic Arts. He has been a casting director in film, television, and new media for more than 25 years, working for every major studio and network. Film credits include Latter Days, which won several awards including the Outfest Audience Award; Buddy Boy, directed by Roman Polanski protégé Mark Hanlon; Love and Sex, and Everything Put Together, directed by BAFTA and Golden Globe nominee Marc Forster, which were both in competition at the Sundance Film Festival in the same year. Additional films have featured Academy Award winner Octavia Spencer, Academy Award nominee Amy Adams, Academy Award nominee Julie Delpy, and country music superstar Willie Nelson, among many others. Television credits include pilots starring Amy Adams, Minnie Driver, Michael Chiklis, Rob Lowe, Wes Studi and Maggie Q, among others. Series television credits include Cold Case, (including future Academy Award-winning guest stars Jennifer Lawrence and Melissa Leo, as well as then rising stars Darren Criss, Shailene Woodley, Michael B. Jordan, and Chadwick Boseman), Roswell, Moonlight, The Whole Truth, Chase, Ringer, Make It or Break It and Hollywood Heights. As head of casting for six years at Wilshire Court Productions, he cast 75 movies for television, garnering an Artios Award nomination and a Cable Ace Award nomination, and featuring such stars as William H. Macy, Marg Helgenberger, Cicely Tyson, Neil Patrick Harris, and Virginia Madsen, among many others. Prior to casting, Dan was a talent agent, representing actors, writers and directors.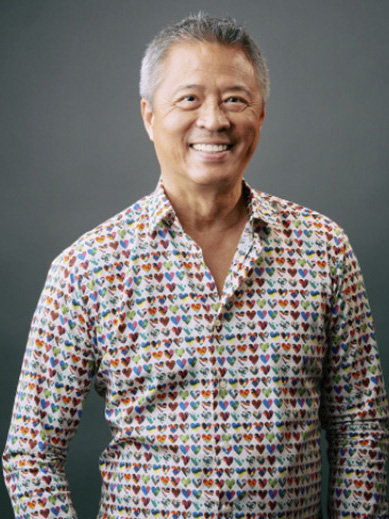 Panelist: Tim Dang, BFA Drama 1980
Tim Dang received his BFA in drama from the USC School of Dramatic Arts in 1980 and is on faculty at the USC School of Dramatic Arts and AMDA (American Musical and Dramatic Arts) College for the Performing Arts. He is a director/producer and is the recipient of the 2015 Society of Directors and Choreographers' Zelda Fichandler Award for transforming the regional theatre arts landscape through theatre. He is a Los Angeles County Arts Commissioner and serves on several committees including the Cultural Equity and Inclusion Initiative (Co-Chair from 2015-2020), the County's Economic Resiliency Task Force for which he is the Arts and Culture sector leader providing strategies and recommendations to the Board of Supervisors in response to Covid-19 and the civil unrest due to racial and social inequities across our country, and recently appointed to an ad hoc committee for Supervisorial District 1 for Measure J.He is producing artistic director emeritus of East West Players (EWP), having run the longest running professional theatre of color in the United States for 23 years producing over a hundred plays and musicals for the mainstage.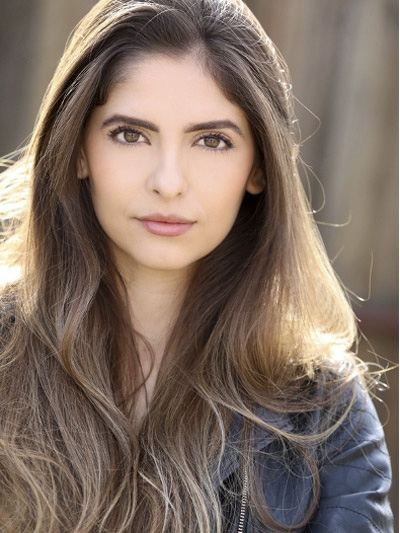 Panelist: Mayra Lozano, BFA Acting 2019
Mayra Lozano is a Mexican American Actress who graduated from the USC BFA Acting program in 2019. Prior to attending USC, she fulfilled a two-year conservatory program at The American Academy of Dramatic Arts, totaling six years in her education and training in acting. Since graduating USC, she has worked in indie films, national commercials and continues to attend class to further her training. Mayra acquired representation from the USC BFA Showcase and is represented by Kohner Agency and Industry Entertainment. As any artist working towards making their dream a full-time job… there has to be a source of income that will sustain and support being able to chase that dream. Being so, Mayra currently works for the CEO of an Automotive Tech Company. This job allows her to be financially stable while still giving her time and focus to stay committed to her career. Mayra is devoted to becoming part of the change of having more LatinX representation and presence on the screen. Having the training from USC has helped her become a versatile actress rupturing the stereotypes instilled in the way our diverse culture is often perceived on screen. Having the discipline from being a part of a rigorous program at USC has helped her stay motivated through the challenging times since graduation.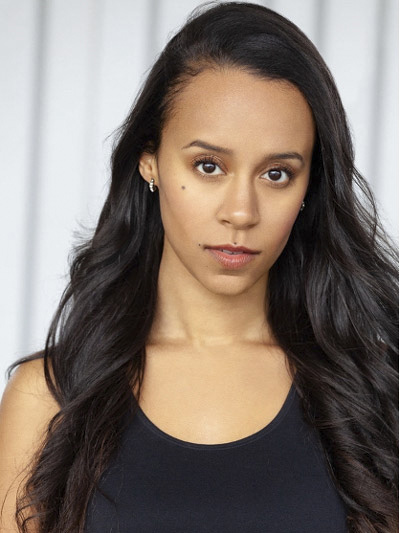 Panelist: Sidne Phillips, BA Acting 2017
Sidne Phillips has trained in both screen and stage acting since she was six years old. Her first television audition at the age of seven was a co-star on the soap opera Passions, and she booked it. Since graduating from the USC School of Dramatic Arts she has continued her acting trajectory. In 2019 alone she starred in two features – San Andreas: Megaquake from Asylum Productions (Sharknado) and buddy comedy The Push, coming soon to Amazon Prime. Recently she booked a co-star on Why Women Kill and became a proud member of SAG-AFTRA. However, she has not forgotten her theatre roots – she was an original cast member of the long-running Second City Hollywood musical More Guns! She is also a founding member of The Homiez, a collective for artists of color based in Los Angeles. When she's not auditioning, Sidne is an avid reader and amateur wine connoisseur.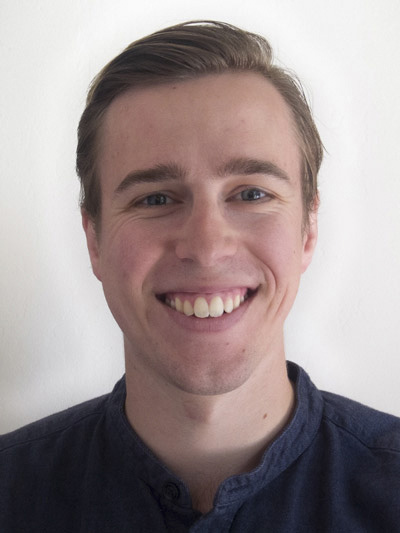 Panelist: Stephen Jensen, BFA Sound Design 2017
Stephen Jensen is an L.A.-based sound designer and the sound supervisor for the USC School of Dramatic Arts. He received his BFA in sound design from USC in 2017 and an MFA in sound design from UC San Diego in 2020. His sound design work has been heard in theaters nationally, as well as in podcasts and video games. Stephen has worked as an assistant and associate designer at the La Jolla Playhouse, The Mark Taper Forum, The Hollywood Bowl and Off-Broadway. Stephen was the sound design intern on Tootsie in Chicago, and Jagged Little Pill in Boston and on Broadway. He loves being back at his alma mater working with the students and helping to prepare them for life after graduation. Fight On!