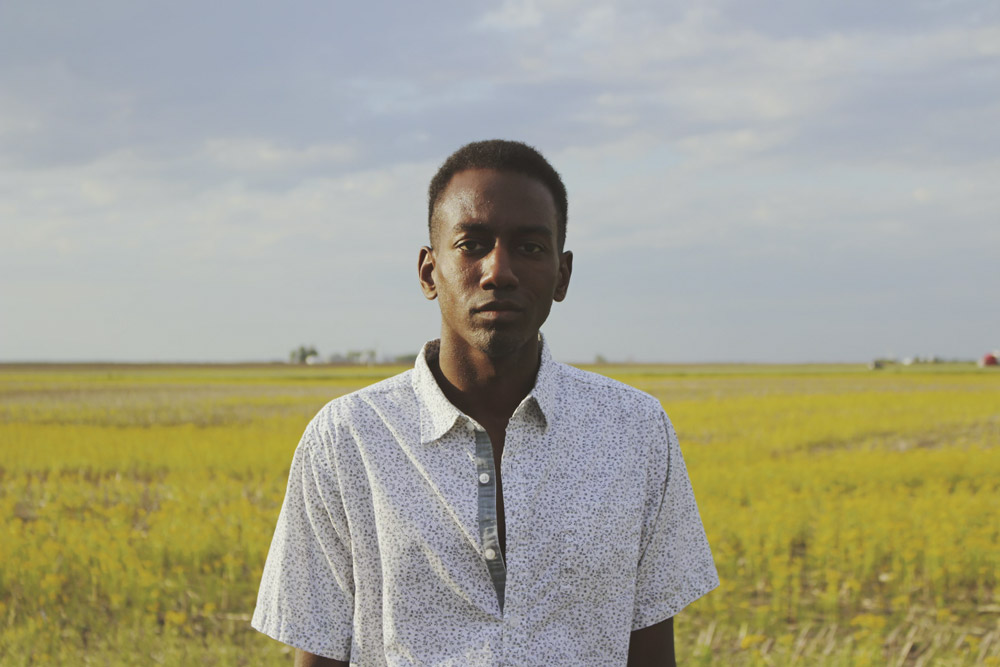 Soon-to-be graduate Rickey Orr BA '21 discusses the reason he chose SDA, meeting Cheyenne Jackson at the McClintock Building, his biggest takeaway and more in this 10 Questions series with current students.
---
SDA: Where are you from?
Orr: I'm from Bloomington-Normal, Ill. It's two and a half hours south of Chicago.
What program(s) are you studying in? Why did you choose this/these program(s)?
I'm pursuing a BA in Theatre and a BS in Business Administration. I chose USC, because I was looking for a BA program that would allow me to double major, act in mainstage productions and puts on at least two musicals a year.
What else are you involved in outside of SDA? (ISPs, TSA, student films, etc…), and how does it fit into your university experience? Is there anything you hope to get involved in later in your time at SDA?
Outside of SDA, I've completed two internships that occurred during the academic year. Sophomore year, I interned at Hero Theatre and currently I'm interning at Amazing Grace Conservatory. Sophomore year, I acted in a 360 degrees VR film called Race Relay, directed by Professor Anita Dashiell-Sparks. I also traveled to Costa Rica with my dorm as part of Alternative Winter Breaks. I have also held two work study jobs since my freshman year: one in the School's Communications office and the other as a house manager for ISPs on campus.
What is your favorite thing about the faculty at SDA? Has any one professor had a profound impact on you?
I had Kenneth Noel Mitchell for Musical Theatre Audition and, during that semester, I grew tremendously. He showed us that preparing for a musical theatre audition is no different than preparing a monologue. He also gave us the tools to work on and prepare a musical theatre audition by ourselves. I also really appreciate the time he took to meet with us outside of class and provide everyone with one-on-one coaching.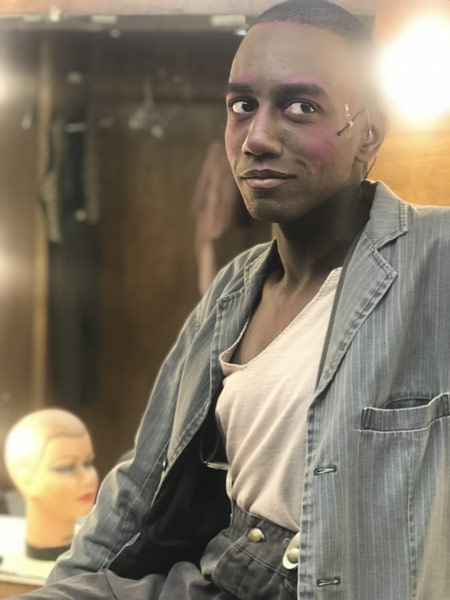 Have you acted in any SDA productions? If so, which one(s) had the biggest impact on you?
I've been in seven shows at SDA and I'm currently in rehearsals for my last one, SCetch Comedy. The Cider House Rules, Part One: Here in St. Cloud's and The Cider House Rules, Part Two: In Other Parts of the World had the biggest impact on me. We rehearsed two different plays at the same time and then performed them in rep for two weeks. I was the male ensemble, so I played 11 different characters across the five hours. That was my first time playing that many characters and I had to work to develop separate objectives for all of them and keep them distinct.
What is your favorite SDA memory?
Freshman year, I was using the restroom in MCC and Cheyenne Jackson from American Horror Story walked in. American Horror Story is my favorite show and I couldn't tell if it was him or not. I really wanted to ask him if anyone told him that he looks like Cheyenne Jackson, but decided not to. I was attending the career series event "Broadway Backstory" and Cheyenne Jackson walks in as one of the panelists. He sits right in front of me and I'm just thinking to myself, "Oh my gosh, it really was him."
Since COVID-19 has required all of us to stay at home, what's the most positive thing you've experienced in your classes or projects?
Being able to still act and perform even though we're stuck at home has been huge for me. Last semester, I was in Twilight: Los Angeles, 1992 and this semester I'm in SCetch Comedy. Even though we can't have our in person productions, being able to still perform online gives me an important sense of normalcy.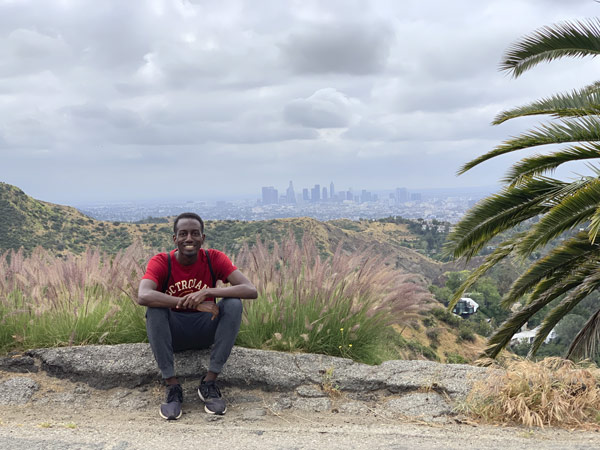 How does being in Los Angeles affect your training? What opportunities does this city present for you?
Being in Los Angeles for college puts us in the center of the entertainment capital of the world. It gives us the unique opportunity to be taught by faculty who are working in the industry at the same time. Last year, my roommate and I were extras in the movie The Prom. I have also completed two internships at arts nonprofits in the city. Los Angeles also provides us with the ability to see lots of live theatre, dance, and television and talk show tapings.
As you're about to graduate, what is your biggest takeaway as an SDA student?
Never be afraid to try new things. If you don't think you're right for a project, audition anyways. You never know what will happen or how things will turn out. Sophomore year, I was not going to audition for The Busybody, because I thought there was no way I'd be in a restoration comedy. I auditioned and ended up being cast as the role of Whisper and had a great time. Similarly, this semester, I wasn't going to audition for SCetch Comedy, because I had never done sketch comedy before. However, I am so happy I did. During the rehearsal process, I have discovered new interests in writing and improv.
What advice would you give to incoming students?
Make the most out of every opportunity that SDA gives you. Audition every semester for the shows, purchase the discounted theatre tickets to see shows downtown and make sure to attend every Spotlight@SDA and Career Series event. The professors and staff put a lot of time into making sure that we able to have these amazing opportunities that further your learning outside of the classroom.