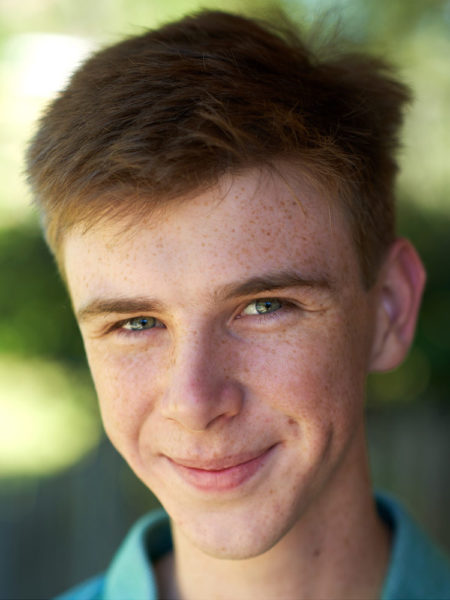 A triple minor (Entertainment Industry, Performance Science and Business Law), Christopher Meyer BA '22 talks about learning the arts and business, the knowledgeable faculty and more in this 10 Questions series with current students.
---
SDA: Where are you from?
Meyer: I am from New Orleans, Louisiana.
What program(s) are you studying in? Why did you choose this/these program(s)?
I am pursuing a BA in Theatre with a triple minor in Entertainment Industry, Performance Science and Business Law. I chose this program, for it allows me to triple minor and fuse my various interests together as one and graduate well-rounded and ready for whatever the future holds.
What else are you involved in outside of SDA? (ISPs, TSA, student films, etc…), and how does it fit into your university experience? Is there anything you hope to get involved in later in your time at SDA?
I am not heavily involved on campus, participating only in the Marshall Entertainment Association and occasional student films for casting. Contrarily, I spend much time interning in the entertainment industry while also working as a barista at Starbucks and trying to find time to volunteer in the greater Los Angeles area as well. All of this work makes for a very busy USC experience, but I would not have it any other way. For the rest of my time at USC, I am looking to intern at places that could lead to post-graduate employment, as well as volunteer with new organizations.
What is your favorite thing about the faculty at SDA? Has any one professor had a profound impact on you?
The faculty at SDA possess so much wisdom about the craft, and I am constantly in awe of the amount of knowledge the professors dispense to the students. Stephanie Shroyer has had a profound impact on the way I think and interpret theatre and how to find the realism in every theatrical moment. Bob Bailey is a close second.
How do you hope your SDA education will inform other creative endeavors?
Hollywood, at its core, is an art and a business. Often, I feel [that] the art gets lost in the work, and the industry is just business, business, business. While I am looking to work in the business, I feel the best [players] in the industry have a command of the art and the business. Thus, I hope my SDA education will inform future endeavors to produce cinematic and theatrical projects in the future.
How has SDA changed your outlook on theatre?
SDA has helped me realize the possibilities in theatre. The school has given me so many opportunities to explore new works and take risks with existing classics.
What impact do you hope to leave on SDA?
Honestly, I have not thought about my impact on SDA. I do not think I will leave an impact on SDA, but I am glad to see the school offering more opportunities in producing, directing and other disciplines outside of acting.
How has SDA prepared you for the industry?
SDA has showed me the different art forms, and showed me how to break them and how to find my voice in a crowded field. SDA has helped me hone my taste and realize what I am passionate about.
Since COVID-19 has required all of us to stay at home, what's the most positive thing you've experienced in your classes or projects?
In my critical studies [class in the] fall, Rena Heinrich [went] above and beyond to make the Zoom experience as engaging as possible, and for her effort, I am grateful. Starting my morning in her class [was] a gift. Professor Heinrich is interactive, compassionate and brilliant.
If you had more time to do one thing while you are a student here what would it be?
I would join another club, completely outside of SDA.