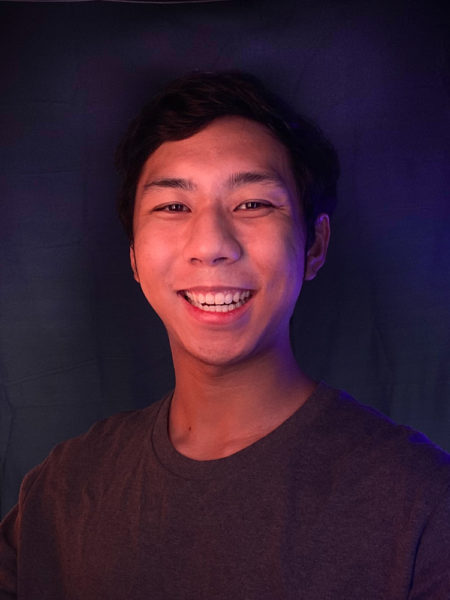 Lighting design student Brian Tien BFA '21 talks about Los Angeles, his biggest learning experience, what he would do if he had more time at SDA and more in this 10 Questions series with current students.
---
SDA: Where are you from?
Tien: Plano, Texas.
What program are you studying at SDA? Why did you choose this program?
BFA Theatre Design with an emphasis in lighting. I chose this program because I knew that by studying in Los Angeles and working alongside professors that are currently working in the industry, I would be able to hone my craft as a designer better. The program also gives undergrad students the ability to build their portfolios through main stage production whereas some other programs prioritize main stage productions for graduate students.
What else are you involved in outside of SDA? (ISPs, TSA, student films, etc…), and how does it fit into your university experience? Is there anything you hope to get involved in later in your time at SDA?
Being at USC and in Los Angeles, I have had many great opportunities to work with students and professionals on different films, music videos and photoshoots. This has helped me to grow as a designer — not just in theatre, but in the entertainment industry as a whole. These other projects have helped me to make connections with many people that aren't in theatre, thus widening my artist vocabulary and network.
What is your favorite thing about the faculty at SDA? Has any one professor had a profound impact on you?
One of my favorite qualities about the design faculty at SDA is their willingness to meet with students outside of class times and really dedicate their time to help each student further their individual design skills and ideas. Elizabeth Harper is my lighting professor who has helped me over the four years to help me grow as a designer in the classroom and in the real world. I had the opportunity to be her assistant lighting designer on The Father, a production that she was designing at Pasadena Playhouse. Being able to work alongside her in a professional setting was a great learning experience that can't be taught in the classroom.
How has SDA changed your outlook on theatre?
Through different classes at SDA, like "Contemporary Theatre in a Changing World," SDA has widened my view on what "theatre" can be. Theatre has endless possibilities and can be so much more than a stage production where the audience is separated from the actors.
Could you share about the bond you have with other production students?
The bond that I have made with other BFA production students through classes, late night rehearsals and production are like no other. The bonds created in the classroom with our cohort, starting as awkward freshmen our first year have grown immensely to this day. Over the years, sharing ideas and working on projects and productions with each other only made us become closer as a cohort. Not to mention our crazy shenanigans outside of the classroom.
Which show has been the biggest learning experience at SDA?
Cider House Rules was a behemoth of a production and through that I was able to learn a great amount. I was able to acquire so much knowledge from the rest of the design team as well as my wonderful stage manager and director. Cider House Rules came with numerous challenges — anywhere from squeezing the two-part show into a tight schedule to working with ginormous automated platform — but through the challenges, came lots of experience that I would not have learned on another show.
Tell us about what production experience you worked on in the spring. How is this different from working on production on stage?
This Spring, I have been given the opportunity to work on a streamed version of Pipeline, by Dominique Morisseau, performed by our wonderful MFA actors. This live streamed production is a new experience for me as I figure out how to light for zoom using color changing bulbs controlled by wifi as well as and practicals that actors might already have in their individual homes. Working on this production has had its challenges but is very exciting and enjoyable for me as we explore ways to continue to create art even through this pandemic. This project has allowed me to learn new ways to work with and talk to actors when it comes to light, as well as push myself to be more creative with limited resources and materials.
Since COVID-19 has required all of us to stay at home, what's the most positive thing you've experienced in your classes or projects?
Since being home due to COVID, production and classes have looked very different, but many great things have come from it. Spending more time at home has given me more time to dedicate to class projects. Learning new ways to create art and communicate ideas have been just a few of the positives that have come out of doing class and projects from home.
If you had more time to do one thing while you are a student here, what would it be?
If I had more time as a student at SDA, I would take more classes in the school to take full advantage of what they have to offer. SDA provides a plethora of classes with amazing professors that cover tons of great topics, so many of which I am interested in but realized the opportunity too late into my college career.