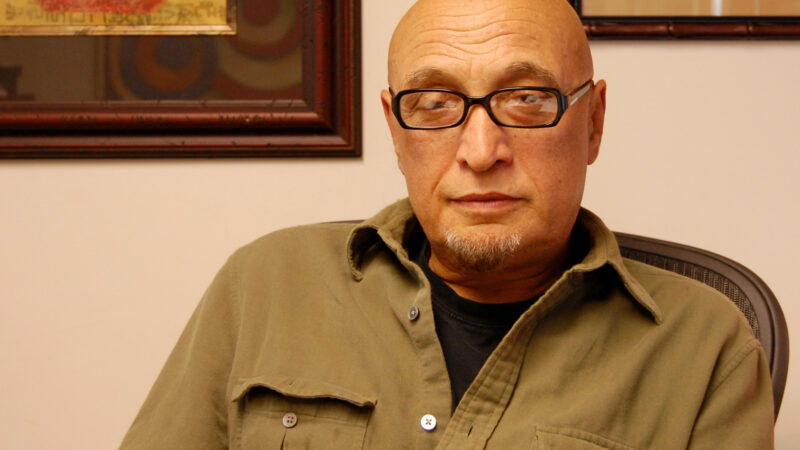 The USC School of Dramatic Arts is heartbroken to share the news that Andrei Belgrader, professor of theatre practice, passed away on Feb. 22 after battling cancer.
A noted director, educator, actor and friend, Belgrader joined the faculty of the School of Dramatic Arts in 2008, and for the last 14 years was an integral part of our community – teaching and directing countless students on the graduate and undergraduate levels.
"We have lost a legend in the theatre and a master teacher of our craft," shard Emily Roxworthy, dean of the USC School of Dramatic Arts. "SDA was honored to count Professor Belgrader among our faculty and the proof of his genius can be found in the many USC students he prepared for a life in the dramatic arts, as well as the impact he had on theatre around the world. We will miss him tremendously."
Not only a beloved instructor, Belgrader's professional career spanned theatre, film and television. His work was featured extensively at many of the country's most prominent regional theatres, including the American Repertory Theatre, the Goodman Theatre, Seattle Rep, and Yale Repertory Theatre. Two celebrated directorial projects in New York included Samuel Beckett's Endgame — starring John Turturro and Elaine Stritch (BAM), and Anton Chekhov's The Cherry Orchard — featuring Dianne Wiest, John Turturro and Michael Urie (Classic Stage Company).
Prior to joining the faculty at USC, Belgrader was a master teacher at the Yale School of Drama, a professor at UCSD and head of the directing department at Juilliard. Among his former students are Frances McDormand, Angela Bassett, Tony Shalhoub, Liev Shrieber, John Turturro, Patricia Clarkson, Ricardo Chavira, Michael Urie and Jessica Chastain, among others.
In 2016, at a Spotlight@SDA event at the Bing Theatre, award-winning actor Tony Shalhoub shared this about his mentor: "Some of the most difficult, maddening, frustrating, exhilarating and inspirational jobs I've had were experiences I had in the theatre working with Andrei. He would draw out things we didn't think we were capable of. Once we were able to trust him and trust ourselves, amazing and unforgettable things happened."
Memorial details will be forthcoming.