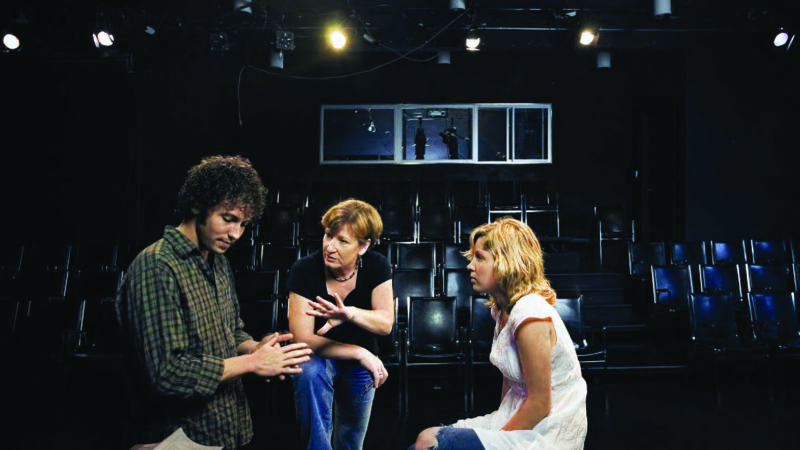 The USC School of Dramatic Arts is deeply saddened by the death of the incomparable actress Charlotte Cornwell.
Cornwell was a former member of our faculty (from 2004-2012) and was instrumental in the creation of our MFA in Acting Program. She made her professional debut with three seasons at the Bristol Old Vic Company, playing a broad range of roles from Kate Hotspur in Shakespeare's Henry IV to Becky in Sam Shepard's Tooth of Crime. Her first major TV series, the influential Rock Follies, in which she starred, won the BAFTA award for Best Drama Series. She spent three years as a leading member of the Royal Shakespeare Company and began her work as a leading actress with the Royal National Theatre in 1984. She performed extensively both in the West End and on the Fringe, and appeared in several productions in the United States, including Richard III and An Enemy of the People opposite Sir Ian McKellen, Athol Fugard's The Road To Mecca, Terence McNally's Master Class and Alan Bennett's The History Boys. She starred opposite some of the most respected actors of stage and screen, including Anthony Hopkins, Tim Curry, Bob Hoskins, Val Kilmer, Kate Nelligan, Pete Postlethwaite, Joanna Lumley, Joseph Fiennes, John Hurt, Charles Dance, Daniel Day Lewis and Helen Mirren.
She was a beloved mentor to her students and dear friend to her colleagues, she will be sorely missed.