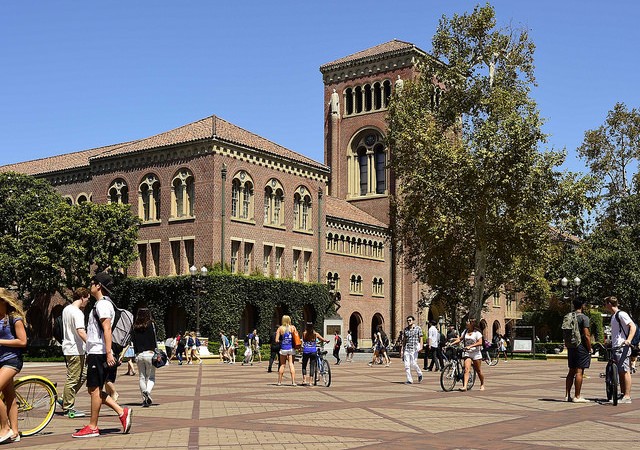 The USC School of Dramatic Arts has announced the launch of the SDA Student Emergency Fund to support students who are facing critical short-term needs as a result of COVID-19. The School recognizes that this unprecedented global emergency has impacted all of our students and has exacerbated existing challenges and created new ones for many.
Inspired by USC President Carol L. Folt, the SDA Student Emergency Fund was created at the beginning of April thanks to the leadership and generosity of members of the School's Board of Councilors who enthusiastically rallied behind the request of Dean David Bridel to help students with emergency support so they can stay focused on their education.
"We as a board wanted to find ways to show our deepest support for the School during this pandemic," said Board Chair Steve Braverman. "Helping to launch the SDA Student Emergency Fund felt like an important way for us to make a meaningful difference in the lives of some of our students who are experiencing extremely difficult challenges."
Although the School has created this fund in response to the recent pandemic, creating a permanent fund that provides emergency aid to students has always been a significant priority for Dean Bridel. The current and long-term goal is to prevent unexpected hardship from derailing a student's academic and artistic journey at SDA.
"We are tremendously grateful to the Board for leading the way in realizing SDA's new Student Emergency Fund," said Sara Fousekis, chief advancement officer for the School of Dramatic Arts. "It gets right to the heart of the School's mission—to create the most supportive environment so that our students can pursue their creative dreams."
SDA students can work with the School's Office of Student Services to apply for emergency financial support awarded through this established fund. These awards are not intended to cover full-tuition expenses, but rather serve as bridge funding to guarantee students' continued enrollment at USC.
"It is my hope that these funds will help serve as a bridge for students in urgent need, allowing them to get through this uncertain period and re-focus on their artistic educational pursuits," continued Fousekis. "If you are in a position to help, we hope you will consider supporting our students at a potentially unstable moment in their educational journey."
At the end of March, USC President Carol L. Folt announced the creation of four university-wide funds to aid USC students, health care workers, community members and employees who are most affected by COVID-19.