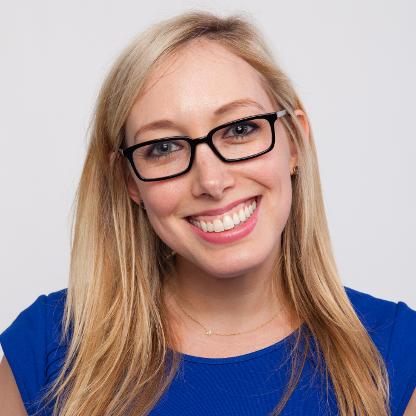 Many artists can spend years trying to join the ranks of Creative Artists Agency (CAA), a top tier talent agency with high profile clientele that have ranged from Meryl Streep, Steven Spielberg, Morgan Freeman, Lady Gaga, Derek Jeter, among others. But SDA alumna Olivia Blaustein (BA '10) has been on the hiring end at CAA essentially since graduation. Fast forward and she's clearly made her mark – the television literary agent has been named one of Forbes' 2018 30 Under 30 in entertainment.
Fresh out of USC, Blaustein joined CAA in 2011 as an assistant, and her boss, TV packaging agent Peter Micelli, helped her cultivate relationships with several longtime collaborators. One of these was Jenji Kohan, creator and showrunner of Weeds and Orange is the New Black; this past August, Blaustein was instrumental in selling Kohan's new series, American Princess, to Lifetime.
Blaustein entered CAA's agent training program in 2013, working for TV agent Tiffany Ward and becoming a part of CAA's Assistant Task Force. Two years later, she was upped to her current agent position. Since then, she has made it her mission to represent clients who are called to create content, giving voices to women and minorities. One of Blaustein's clients is Ben York Jones, whose half-hour 1990s comedy series Everything Sucks was just ordered straight to series by Netflix.
Blaustein joins a list that also includes Zoe Kravitz, Ben Platt, Yara Shahidi, Hailee Steinfeld and Amandla Stenberg. View all the honorees on the Forbes list.
We are proud of Olivia for representing Trojan excellence!