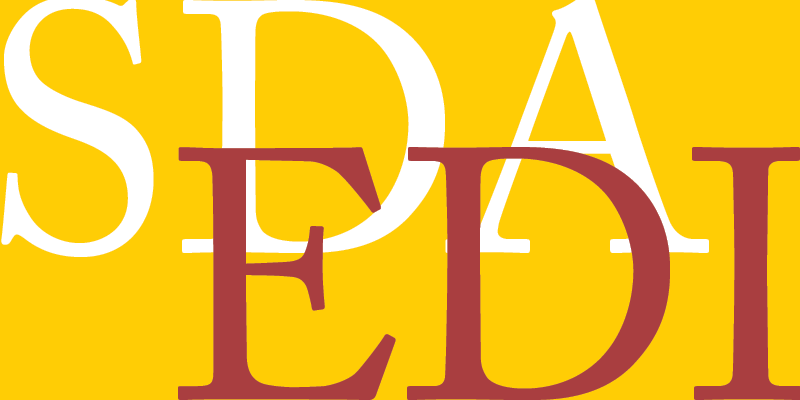 The USC School of Dramatic Arts proudly announces the creation of a new Office of Equity, Diversity and Inclusion (EDI). Led by SDA's Associate Dean for Equity, Diversity and Inclusion, Anita Dashiell-Sparks, the Office of EDI will offer programming – events, workshops and trainings – to the entire SDA community, and will serve as a space to empower collaborative and cultural innovation.

"I am truly excited to announce this new Office of Equity, Diversity and Inclusion," said Lori Ray Fisher, vice dean of the USC School of Dramatic Arts. "In our work and ongoing dialogues with our community, the need for this office and space has never been more apparent. This office will enhance the social, academic and creative development for our entire SDA community. I am proud of the entire School's (collective and individual) commitment to this important work."
In addition to workshops, EDI trainings and annual CommUNITY Day events, the Office of EDI will offer programming that will promote dialogue, awareness and allyship; as well as events that strengthen the experiences for the School's BIPOC students, faculty and staff. These important learning opportunities are critical to further the School's work to assure authentic belonging and community within SDA for all students, faculty and staff.
In addition to its event programming, once it is safe to return to campus, the Office of EDI will have a physical space on campus to help foster a safe community to promote, nurture and enhance the unique, diverse creativity of historically marginalized voices.
"The Office of EDI will be a dynamic creative hub, a grounding, centering space that supports the success of all and where collaboration in and across affinity can spark what is possible," said Dashiell-Sparks. "And the opportunities for growth are endless. I would love the Office of EDI to become a research hub for the arts and for theatre. I can see us developing a mentorship and training program to nurture the next generation of BIPOC and diverse arts educators and practitioners. By working with colleagues and our students, we can imagine and model the collaborative, equitable and inclusive possibilities of our industry."
Dashiell-Sparks works in partnership with the School's Inclusion and Equity Committee — comprised of faculty, staff, students and alumni — to develop programming and priorities in the School's EDI work outlined in the School's strategic plan. Two staff members, who are also BIPOC alumni of the School, will share the work of supporting the Office of EDI: Chevaughan Dyer (BA '18) and Jennifer Franco (BFA Stage Management '16).
The first virtual event for the Office of EDI will be "Fade to Black: Representations of Black Family in Drama and Comedy" on Feb. 23 from 5:30 to 7 p.m. (PT). To RSVP, please visit, https://sdaedifadetoblack.eventbrite.com.