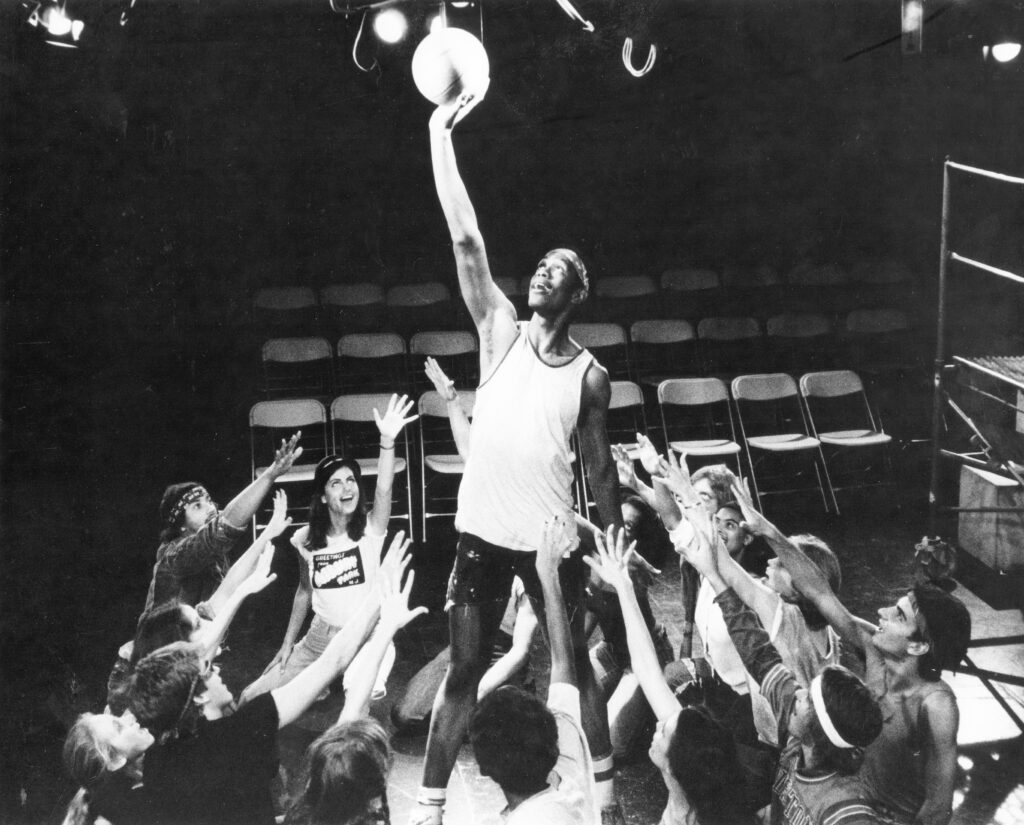 John Blankenchip was a professor at the USC School of Dramatic Arts for more than 50 years — teaching theatre workshops, known as Experimentals, directing and design. He was beloved among the School's community for his "let's make it happen" outlook and penchant for mentorship. A 1979 article in the Daily Trojan notes that "the consensus among the students is that he spurs action and deflates swollen egos with amazing dexterity."
Blankenchip is often remembered for his leadership of the Festival Theatre USC-USA overseas program. Through his direction, USC became the first American university invited to the Edinburgh Fringe Festival in 1966. The company mounted works for 23 seasons at the Fringe through 2005, and performed in London, Amsterdam, Paris and Germany — in addition to Edinburgh.
SDA alumni cite their love of the festival experience for its fast-paced intensity; in 2001, the company performed 90 shows of 13 different productions over 23 days. Students and alumni would switch roles from show to show, from acting to operating tech to directing and beyond.
A USC News article shares that "Howard Yates, a 1995 graduate who first came to the Fringe in 1996, remembers performing that year while he had chickenpox." The show went on, no matter what: some were performed to sold-out audiences, and some to a single person in the house. Blankenchip is quoted in the article, saying "That time we had one person in the audience, the kids wanted to know if we were going to do the show. Of course, we do the show. He bought a ticket didn't he?"
---
This article appeared in the 2021-22 issue of Callboard magazine. Read more stories from the issue online.