Returning to his alma mater to speak to young actors and filmmakers for the School's Career Month, award-winning producer Grant Heslov encouraged the audience about their current studies.
"You're in a much better place now than I was when I graduated with all of the tools you have. Do little projects, make little movies — do everything you can with the tools you have. I loved the professors here, and there were some who taught me things that I still use today," he said.
When it comes to experience, Heslov is triple threat — actor, producer and writer. He earned multiple awards, including an Academy Award for Best Picture, for his film Argo and multiple nominations for films Good Night, and Good Luck and The Ides of March.
Marc Hills, a junior BFA acting major said Heslov's experience is what encouraged him to come to the panel. "He's done a lot in Hollywood, and I was interested to see his insight, especially since he's a triple threat. That's something that you couldn't get at other panels," Hills said.
Heslov's first job came during his sophomore year at USC. After graduating, he struggled to find good work and, after buying editing equipment, started editing people's demo reels to make a living in-between jobs. After acting for a while, Heslov eventually decided to make the jump to working behind the camera.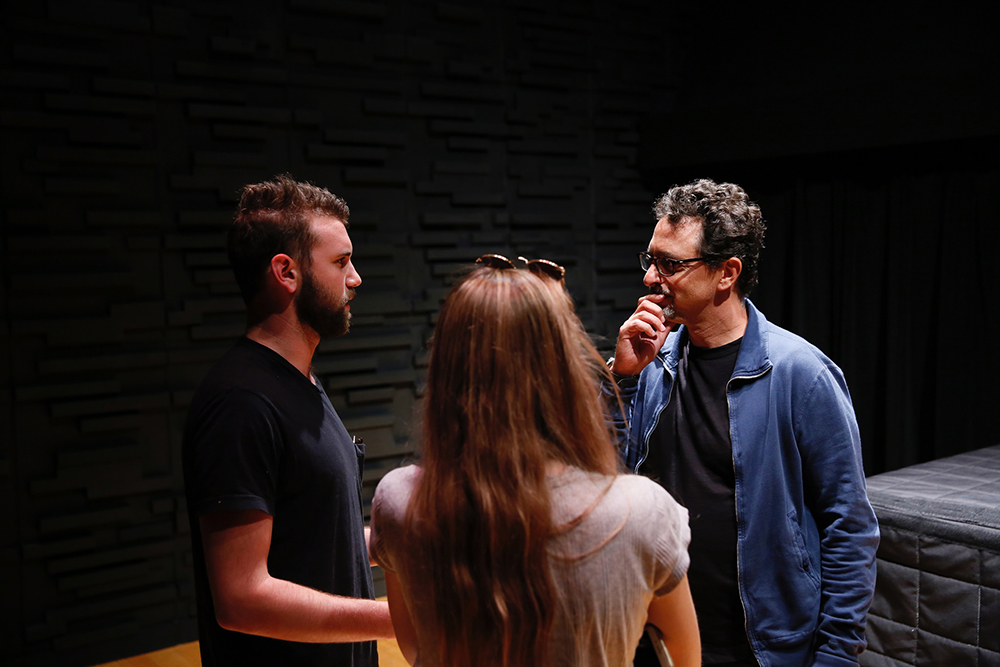 "I was always interested [in producing], from the first time on set," he said. "I PA'd when I was younger. I knew I wanted to direct and produce, so it was a slow evolution. Acting isn't really that separate. You deal with everyone — costume directors, assistant directors, producers, directors, sometimes even the writers, if they're on set. On location, I would gravitate towards the producers and writers. I was probably a pain asking questions, but I made it a priority because you learn it by doing it."
Prioritizing his efforts paid off. After working together in acting classes, Heslov connected with George Clooney and become writing partners. Writing has allowed him to explore producing, and also gives him the freedom to do a little acting — when it fits into his schedule.
"You never lose that [acting] bug, the problem is now I just don't have the time," he said with a laugh.
With experience, both behind and in front of the camera, Heslov reminded students that not getting a callback may not be because of their talent."If you aren't cast, it has nothing to do with your acting, you may just not be right for the part," he said.
Nonetheless, he encouraged young artists to create content to get them noticed. "Make something. Get it viral. Get it into festivals, and you hope it gets into the right hands. … at the end of the day, what matters is the experience."