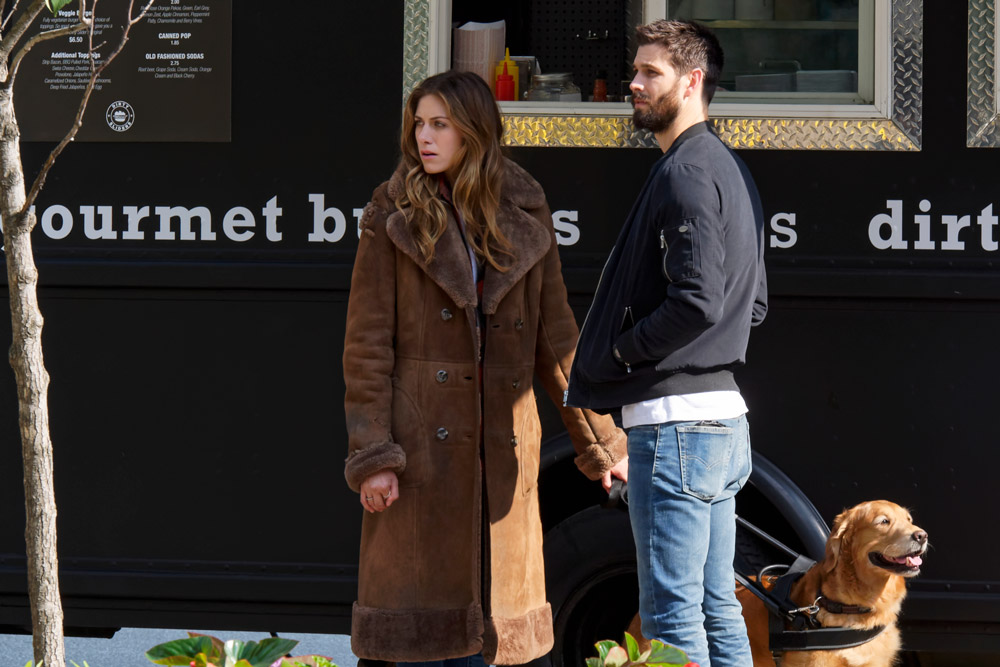 Perry Mattfeld BFA '16 stars in The CW's new comedy-drama In the Dark as a blind woman named Murphy, who goes on a search to find her friend's killer after she discovers what she believes is her friend's dead body. The show, which is executive produced by Ben Stiller, will premiere April 4 at 9 p.m.
Past roles for Mattfeld include Mel on Shameless and the film Escape from Polygamy. Other work includes modeling for Sports Illustrated, Hype & Vice and The Pool Room, and appearing in commercials for Kelly Blue Book and USC NCAA PAC12.
She returned to SDA on April 1 to speak to students about her work post-graduation for the Career@SDA Series.